Can we get final checklists sooner? Manufacturers say 'no'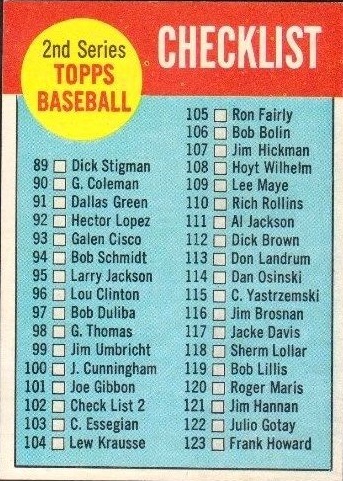 By Susan Lulgjuraj | Beckett Sports Card Monthly Editor
LAS VEGAS – When it comes to checklists, one question always comes up – why can't we get them sooner?
This was one of the hot topics during a manufacturer panel that featured representative from Topps, Upper Deck and Panini America at the 2014 Industry Summit in Las Vegas.
Collectors and dealers may not like the answer. It seems the earliest companies can get a final checklist is the day of pack out because the biggest hurdle is the autographs.
New autographs may come in a week before a product is packed, or a confirmed signer may not show signs of returning their autographs any time soon.
"Even 30 days out is tough for us," said Topps' Vice President of Product Development, Clay Luraschi. "We are making changes to the checklist, especially with autograph subjects up until the day of pack out. We would like to get the most accurate checklist to collectors in the most timely manner, but it's a challenge to promise a specific checklist that far out."
The other companies agreed that a month before release was difficult. The product changes even that close to a release date.
"Thirty days out, that is difficult for us too because of accuracy," said Upper Deck's Grant Sandground, Director of Product Development. "If you're putting out a full checklist at that point, it only goes downhill from there because you are losing players. … Thirty days out, I don't want to lie to consumers or retailers because we know it is going to have some deletions in there."
The companies recognize the importance of checklists as dealers and collectors often make buying decisions based on names in the set. They want to know if their favorite player will have an autograph or how well their team is represented in a product.
However, the companies could make available at least a base card checklist earlier.
"Thirty days is challenging, no doubt about it," said Panini's Jim Stefano, Senior Director of Product Development. "We want to provide you with the most accurate information, which is created based on hits at the box level, the case level. These hits take time and a lot of energy, and a lot of math.
"But you have the right to know as far out as possible. We had a discussion at the distributor meeting. We will provide checklists at 30 days out, however, they will not be the final checklist."
All companies stated that checklists should be available the day of release on their respective websites. All of them have moved toward digital checklists with the old paper checklists not often seen in products.
However, some dealers requested the companies bring them back because it may lead to some collectors chasing sets again.
"The cost to do that is very minimal," Stefano said. "It's a great idea, one that has been done before and one we definitely will take back and immediately address. Obviously, some rosters change as we get closer to the release of the product, but we will take this right back. It's not a cost issue at all."
Susan Lulgjuraj is an editor at Beckett Media. You can email her here with questions, comments or ideas. Follow her on Twitter here. Follow Beckett Media on Facebook and Twitter.