Can Matt Ryan Return the Falcons to Greatness? – Beckett Pricing Insider
This edition of the Beckett Pricing Insider is brought to you by GTS Distribution. Watch Go GTS Live – The Hobby's Web Show, every Thursday at 9 PM EST.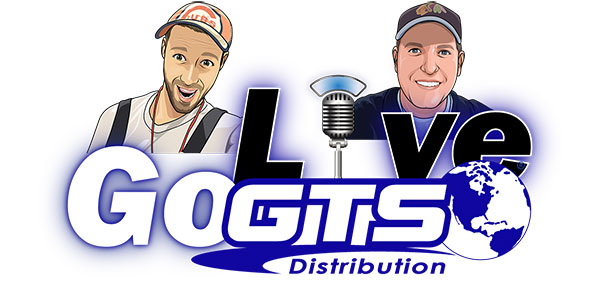 The Atlanta Falcons came close to winning the Super Bowl in 2017 but we all know how that turned out. Since that epic collapse, the team hasn't been the same. The last two seasons saw them go 7-9 and miss the playoffs.
The one thing that did stay the same is Matt Ryan's stats. It's almost a guarantee that he will throw for over 4,000 yards each season.
During the Super Bowl season and the following season Matt Ryan's card prices were at all-time highs. His values, understandably, cooled off with the Falcons missing the playoffs the last two seasons. This season will most likely see him put up big stats, but it will be a challenge to make back to the postseason. The Saints and Bucs are stacked and are the heavy favorites to win the South. If the Falcons can pull it together Matt Ryan's cards could see another bump in value.
Here are three early Matt Ryan cards to keep an eye on should Matt Ryan and the Falcons get back to winning.
2008 Exquisite Collection #168 Matt Ryan JSY AU RC /99
When Upper Deck had an NFL license, Exquisite Collection was their most sought-after high-end product. This Matt Ryan Rookie Card is no exception.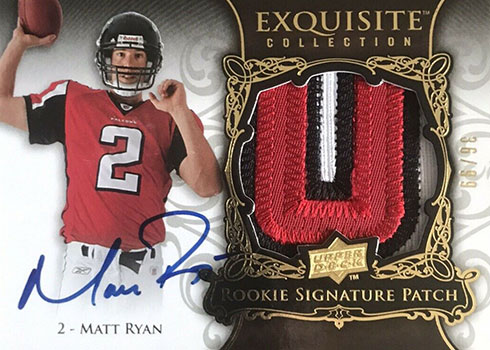 2008 Playoff National Treasures #111 Matt Ryan JSY AU RC /99
Another high-end product, this one is coming from National Treasures. This particular card recently sold for close to $350, which seems cheap compared to prices of some of the new generation of young quarterbacks.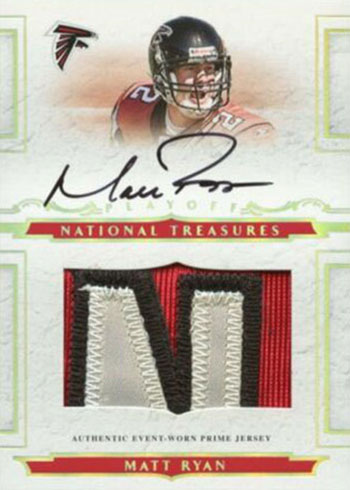 2008 Topps Triple Threads #101 Matt Ryan JSY AU RC /89
Here is an example of a high-end brand that cooled off in value. This card sold for under $60 despite its low print runs and autograph-jersey combination.