Can Adrian Peterson Break the NFL's Rushing Record? – Beckett Pricing Insider
This edition of the Beckett Pricing Insider is brought to you by GTS Distribution. Watch Go GTS Live – The Hobby's Web Show, every Thursday at 9 PM EST.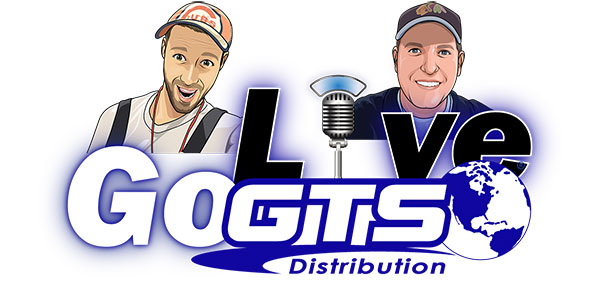 Adrian Peterson is currently fifth on the all-time rushing list. While Frank Gore is ahead of him, Peterson has fewer years on his legs and a better chance of getting close to Emmitt Smith's record. If you asked anyone after his first couple years in the league, most people would have said that Peterson was a lock. Unfortunately for him, injuries and a year-long suspension threw a wrench into that. He has had a career resurgence with the Washington Redskins.
Peterson's card values have taken a hit over the last few years but the closer he gets to the record the more those values could rebound. Washington will look to rely on Peterson's running abilities while they get young quarterback Dwayne Haskins up to form. Time will only tell if he can continue his hot streak and if collectors show his cards the love they used to.
If he does, here are some Adrian Peterson cards you might want to keep an eye on.
2007 Exquisite Collection Adrian Peterson JSY AU RC /99
Exquisite was the high-end product from Upper Deck when they had an NFL license. This card still sells for good money with this specific card selling for over $700.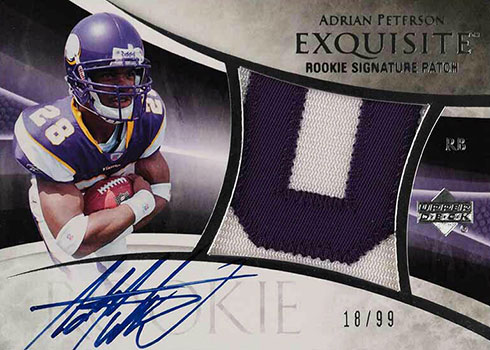 2007 Topps Rookie Premiere Autographs Adrian Peterson
The photo for this card was taken at the Rookie Premiere, giving it a bit of a unique spin and story. This on-card autographed card has been popular for a long time.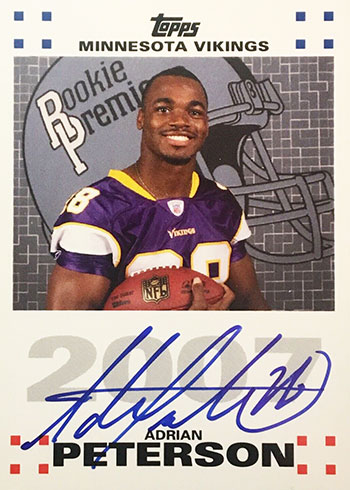 2019 Immaculate Collection Immaculate Players Collection Jersey Autographs Adrian Peterson
It seems appropriate to show a card from the team that AP is reinvigorating his career with. This one is a little easier on the wallet with a price of a little over $100.