Calvin Ridley Talks About His Heroes, National Championship, Cards and More
Beckett Media's David Lee spoke with Falcons rookie wide receiver Calvin Ridley prior to the season's start at the NFLPA Rookie Premiere in Los Angeles. Here are his thoughts on cards, his heroes and what he was feeling during the National Championship.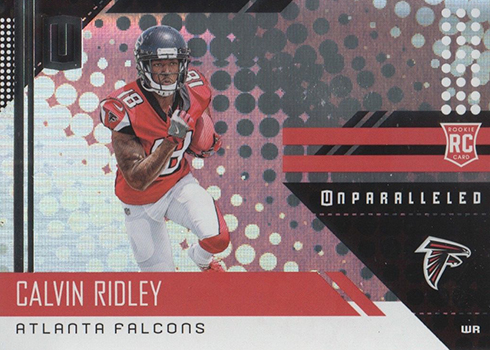 Beckett Media: Did you think it would take such a big event to make your first football cards?
Calvin Ridley: Of course. It's a lot, but it's fun.
BM: What teams or players did you follow growing up?
CR: I like Antonio Brown. I like how he is on Snapchat. The Miami Dolphins were my favorite team.
BM: What did you collect?
CR: I had some cards. I still have binders of cards. They're at my mom's house. I need to look who I got. I have a lot of football cards.
BM: If you could be paired on a football card with any player in history, who would you want to be on there with?
CR: I'd probably say Jerry Rice. He was the best. It would be cool if I could get a card with him.
BM: What was going through your head at halftime during the National Championship when you guys were losing?
CR: I was thinking 'Wow, we're down by 13 points.' They were kicking out butt really good. Coach Saban gave us a great speech. We just had to go out there and fight for our lives. We just took it one play at a time. Tua [Tagovailoa] came in and played a great second half. Jalen [Hurts] did the best he could. It just wasn't his day. Tua stepped in and we got that win.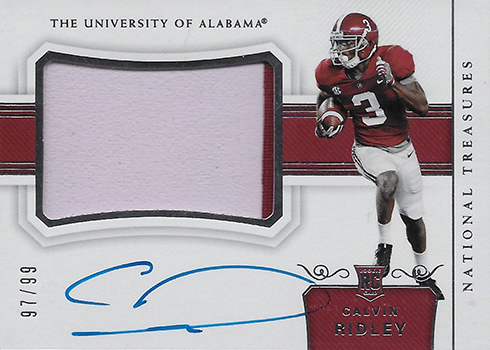 BM: Alabama seems to be known for great defense and a great running game. But why have receivers made such a big impact in the NFL?
CR: Believe it or not, we have a lot of really good receivers that come through there. We have good wide receiver coaches that get us better and prepared for the NFL.
BM: What are your thoughts on the Falcons offense and how you fit with all the weapons they have?
CR: It's awesome. I'll fit in perfectly. All the guys like me a lot and I'm learning the system. Throwing with Matt is awesome. I have the skill set they want me to have.
BM: What type of receiver are Falcons fans getting?
CR: A play-maker. I can make it happen any way—short, deep, screens. I'm just a ballplayer.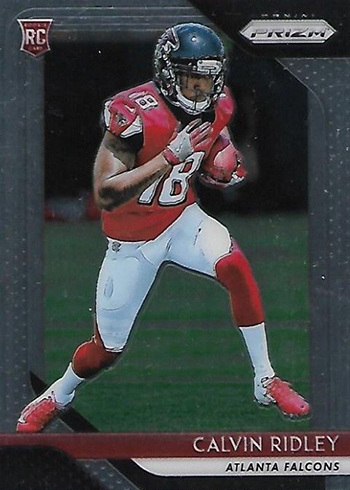 BM: What career goals do you have outside of football?
CR: I definitely want to get into a lot of stuff. But right now I want to get on the field as fast as possible and have a great year. I like the stuff Antonio Brown does. That's the stuff I want to get into in a positive way for my community and just show that I'm cool and fun, that I came from nothing and I made it.
BM: What players are you most looking forward to playing against?
CR: Antonio Brown, other than defense. I definitely want to meet him. He's from the same area I'm from.
BM: Name someone still at Alabama that collectors should watch out for in the future.
CR: Jerry Jeudy, wide receiver. He's like my little brother.
BM: Would you want a lot of yards and no touchdowns in a game, or a lot of touchdowns but not many yards?
CR: That's a good one. If we win, I like yards and catches. If I'm helping the team, I don't have to be the one scoring all the touchdowns.