Calling all sports artists … Beckett Media wants to hear from you!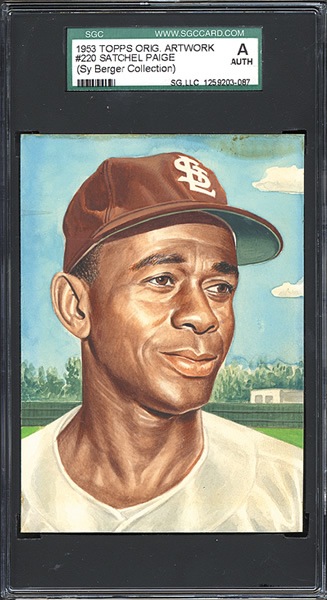 By Chris Olds | Beckett Sports Card Monthly Editor
From vintage sets to today's sketch cards and countless collectable lithograph options, art is everywhere in the collectibles world.
In a future issue of Beckett Sports Card Monthly, we're going to explore memorable artwork, sets (1953 Topps, anyone?) and artists who we think define the times — both the past and present.
And here's where we want your help.
If you're a sports artist, we want to hear from you — whether you paint, do sketch cards, comics, lithos, sculpt or do other types of work. (If you don't do sports, but are in the non-sports card field, drop us a line, too.) Or, if you're not an artist — but you collect certain artists' works — tell us about them.
We hope to profile a few of you in the issue — and we have some other surprises in store as well.
In a comment below, tell us your (or their):
— Name, link to website or  portfolio along with a Twitter handle and/or email.
— and some of your past credits.
— and some of your specialties (media, sports, topics, etc.).
— and some of your influences.
We'll use this as a launching pad for some of the issue's inclusions — and a teaser of sorts for some of the surprises we hope to have in store for the issue.
Chris Olds is the editor of Beckett Sports Card Monthly magazine. Have a comment, question or idea? Send an email to him at colds@beckett.com. Follow him on Twitter by clicking here.