Burt Reynolds, a Trading Card Tribute
As a kid growing up in Central Ohio, I was always looking for adventure. I usually found it by riding bikes or exploring the forest behind the house. I also let my imagination run wild when it came to movies. During those bike rides or exploratory hikes, I'd like to play act some of our favorite characters from those movies. There were always three that stood out: Han Solo, Chuck Norris, and of course, The Bandit.
Recently, the film world and the childhoods of virtually every man of my generation lost an icon. Burt Reynolds passed away at the age of 82, leaving behind a legacy in film is rivaled by only a select few. His credits include such films as The Longest Yard, Boogie Nights, Deliverance, and the one that would spawn his most iconic role, Smokey and the Bandit.
That legacy extended into the world of trading cards, as well. From his first card appearance in a Florida State football set to his recent Pop Century offerings, Reynolds more than made his mark on the card world. In fact, he's one of the more diverse personalities in trading cards, jumping between sports, multi-sport, and non-sport products. The bulk of his autographs came in pop culture-heavy sets, such as Americana and Pop Century.
Here are my picks of the best Burt Reynolds trading cards:
1990-91 Florida State Collegiate Collection Burt Reynolds #182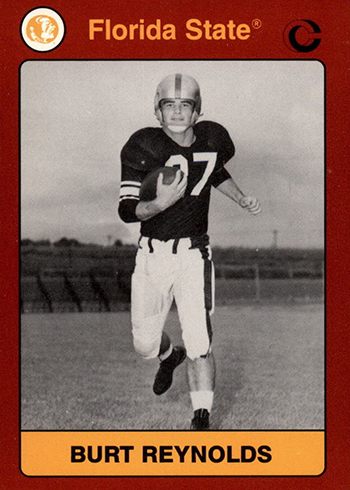 1995-98 Playboy Chromium Covers Autographs Series 3 Burt Reynolds /600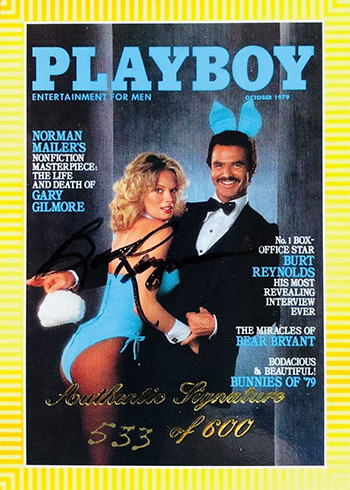 2000 Rittenhouse Twilight Zone The Next Dimension Autographs Burt Reynolds #A22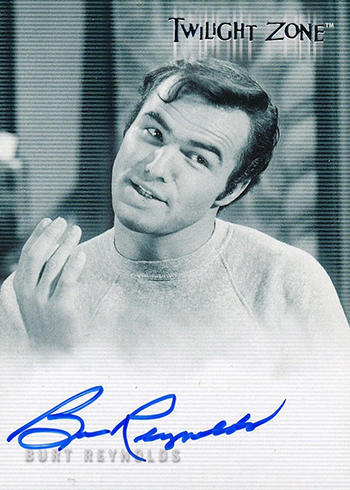 2003 Inkworks X-Files Season 9 Autographs Burt Reynolds #A20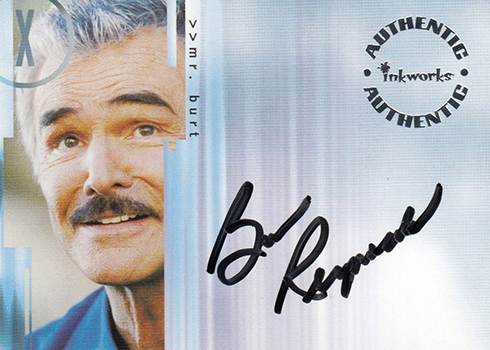 2014 Leaf Pop Century Perfectly Cast Autographs Burt Reynolds #PCBR