Talking Vintage Card Grading with Beckett Grading Services' Andy Broome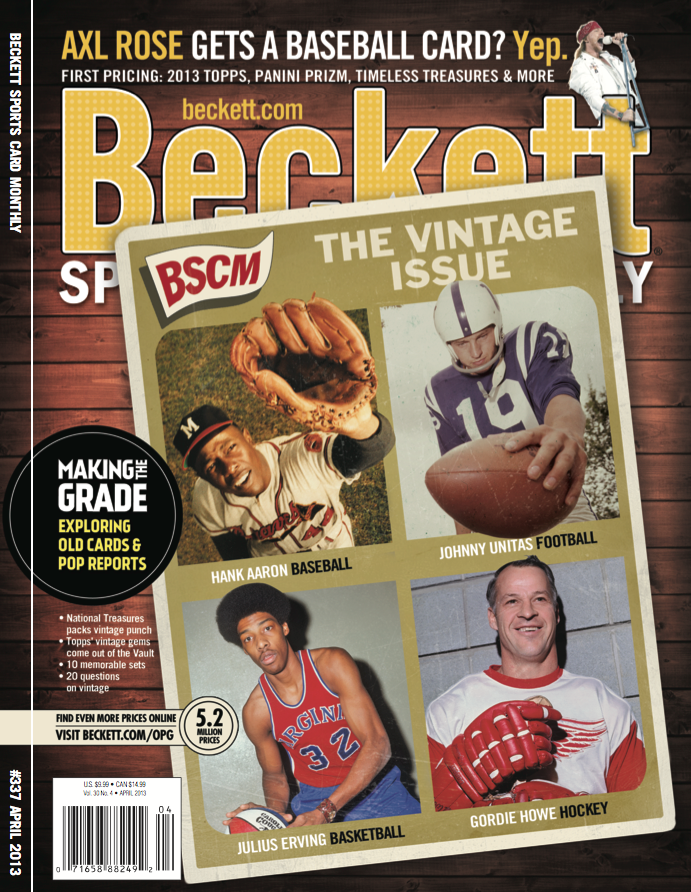 By Chris Olds | Beckett Sports Card Monthly Editor
If you've been to the National Sports Collectors Convention, you've seen one thing in the hobby that's alive and well, despite what you may see in your typical hobby shop.
It's got nothing to do with the latest new products, prospects or even a single thing Chromed.
It's vintage.
In the next issue of Beckett Sports Card Monthly, arriving in March, we're taking a look at the cards from 1980 and before — the vintage years — via memorable sets, players and more. As part of that one, we'll be taking at look at the pop reports for grading of vintage cards by  Beckett Grading Services as well as PSA to explore what's interesting,  what's most-graded and what's perhaps not graded as often as it should be.
One piece that didn't make its way into the magazine, but you can see right here as a teaser, is a Hobby Q&A with BGS senior vintage grader Andy Broome, who offered his insights on a few questions specific to older cards for that division of Beckett Media.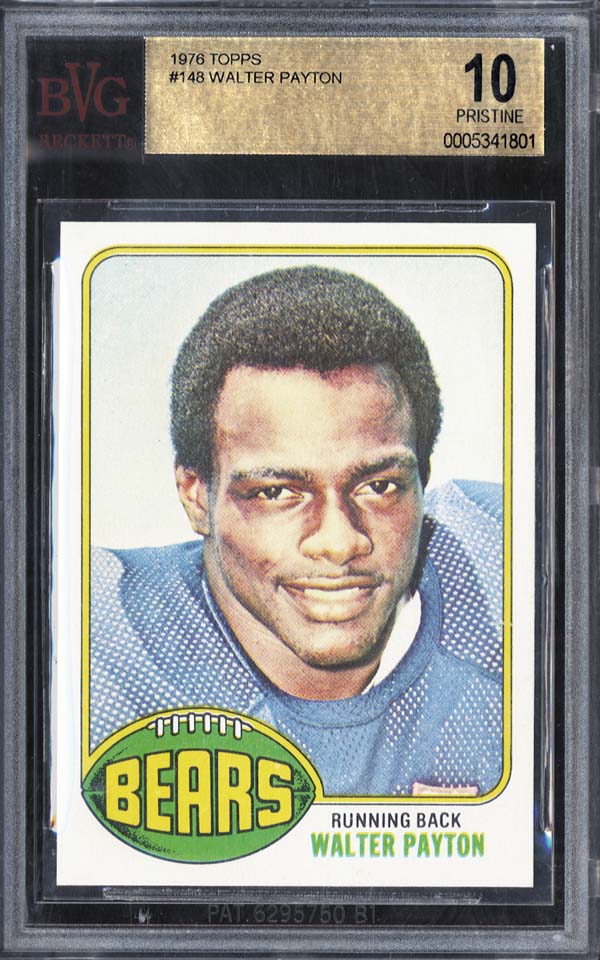 Of Beckett Grading Services' overall incoming card volume, how much of it is vintage? Has that seemed to be steady over the years or is it perhaps down or up?
Vintage continues to be a growing part of our business. Last year was a record year for Beckett Grading Services and for the number of vintage submissions as well. Our vintage submissions have steadily increased over the last several years in both sports and non-sports.
Have you seen an uptick in any particular sets among vintage releases? Are any years or brands increasing … or just surprisingly steady?
I definitely see an uptick in 1950s and 60s mid-grade cards. There is also an increase of cards for set and player registries. It is still amazing that, in 2013, T206 cards are submitted nearly on a daily basis. There are still more that are new to the hobby surfacing and being submitted.
Are any players more obviously graded than others? Who would you say the top five are overall that you see on a regular basis?
Not in any order but Mickey Mantle, Willie Mays and Babe Ruth are our biggest hitters. The 1950s stars like Sandy Koufax, Duke Snider and Jackie Robinson are big, too. Most people do not think of Wayne Gretzky as vintage, but his Rookie Ccard qualifies as a vintage card. His RC is one of our most-submitted cards.
After baseball, which I'd presume to be No. 1, how do the other sports stack up for you in terms of grading volume? Any surprises or recent growth there in submissions?
Yes, baseball is No. 1 in vintage. No. 2 would be football followed by basketball and then hockey. Non-sports would be next in line. Basketball and hockey both seem to be growing in numbers of cards submitted.
How about vintage graded non-sports cards? Has that seemed to be growing at all?
This is an area that has seen some strong growth over the last couple of years. I believe it is still an area with untapped potential. I'd watch this part of our hobby with prices continuing to rise for high-end graded vintage non-sport. Popular vintage non-sport sets like Mars Attacks remain a challenge when it comes to high-grade examples.
When it comes to grading pre-1900s cards, does BGS seem to be seeing more or less? Which timeframes make up the majority of your vintage submissions?
We are seeing more but more is a relative term. The 19th century stuff is scarce to downright rare. We see Old Judge cards more than anything but they are the most plentiful. Next in line would be N300 Mayos. That is one of the most interesting areas to collect and study. Did you know there is a Hall of Famer with a card that shows him giving the middle finger? Old Judge cards can be affordable to most collectors and a great place to start. Have at least one authentic Old Judge card in your collection. Cool factor alone, it's a 125-year old baseball card! From 1948 to the 1970s would be the No. 1 timeframe followed by 1930s and then pre-war.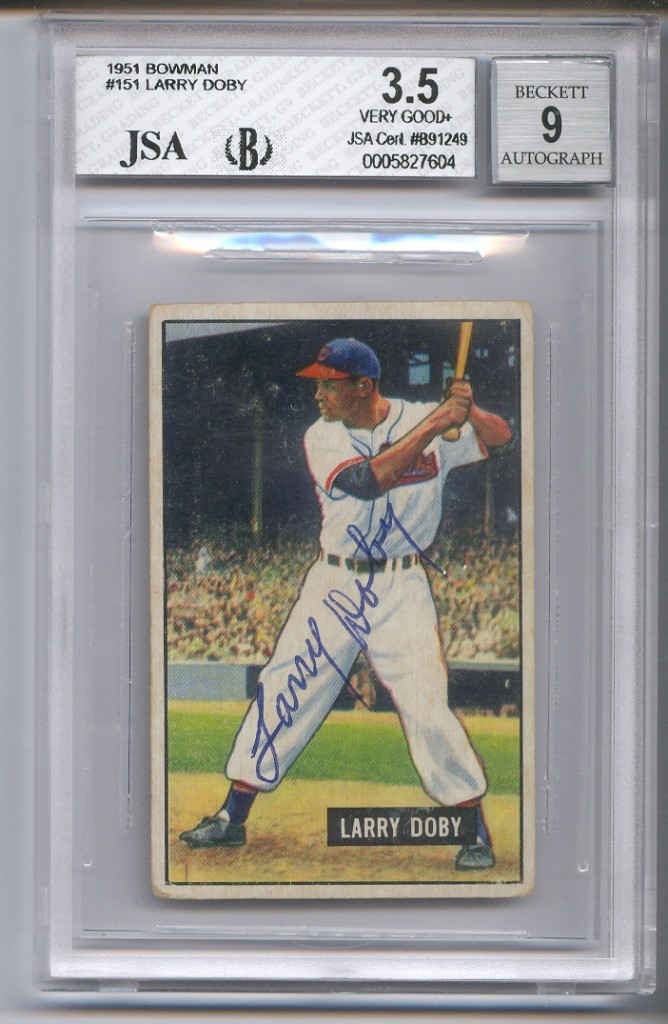 How about submissions of vintage autographed items or cards to be graded/authenticated – would you say that area of collecting has been growing? Or are there any other areas for vintage that you have seen more of lately?
Vintage autographed cards is an area of collecting that has gotten hot in the last year or two. I think our partnership with James Spence Authentication is one factor in the popularity of collecting graded and encapsulated autographed cards. Collectors are finding vintage signed cards can still be affordable, even pre-war cards.
Like I said before, mid-grade 1950s is growing along with cards for set and player registries.  The 1960s and 1970s will be next because of the registry.
If someone was interested in having a batch of old cards graded, what would you say or show them to convince them to try it?
I would ask what are they wanting to do with the cards — sell them or keep them for their collection. If they are selling, grading some of the cards will increase the resale value. I suggest higher-condition cards and cards of stars like Mickey Mantle be graded at any grade. Buyers are looking for grade and they are looking for authentic and unaltered.
If the person was keeping their cards, there is no better protection than a Beckett holder. Especially for long-term storage and protection and for peace of mind. No one wants to talk about it but at some point when we pass on, someone will have to deal with our collections. Having your cards organized and in BGS holders where all the information is there on the label will be important for that family of loved one having to deal with the cards.
Protection is important and we do not always think about it. After hurricane Katrina, a customer sent us photos of his room where he kept his collection. His house was flooded and the only part of his collection to survive was his BGS graded cards. The photo he sent actually showed his BGS cards floating on top of the water.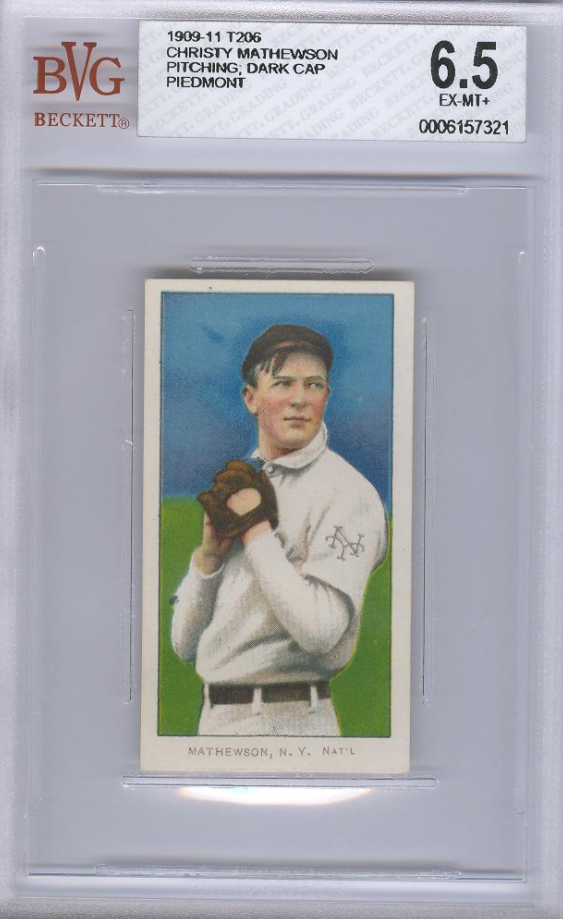 In your experience, is there one vintage card or set that seems to continuously elusive for collectors when it comes to a high-grade specimen?
I do not think there is just one. I think there are many pre-war sets that have not survived well. T206 is an example. While there are high-end examples to be found, there are a lot of 1's and 2's that are beat up. A hundred-plus years is a long time for a piece of cardboard to survive! The 1950s regional sets are also tough as well.
Anything else to add?
The launch of the new Beckett Graded Registry is coming in March. With the ability to create literally any type of collection within a custom registry, and even open it up to competition, the possibilities are endless. This alone is expected to easily double or triple our vintage submissions in 2013 with sustained growth after that. Look for large amounts of post-war vintage BVG to hit the market soon, followed by a nice uptick in pre-war and non-sports vintage material.
Chris Olds is the editor of Beckett Sports Card Monthly magazine. Have a comment, question or idea? Send an email to him at colds@beckett.com. Follow him on Twitter by clicking here.