BREAKING NEWS: Panini Signs Charles Barkley to Exclusive Autograph and Memorabilia Deal
When you click on links to various merchants on this site, like eBay, and make a purchase, this can result in this site earning a commission.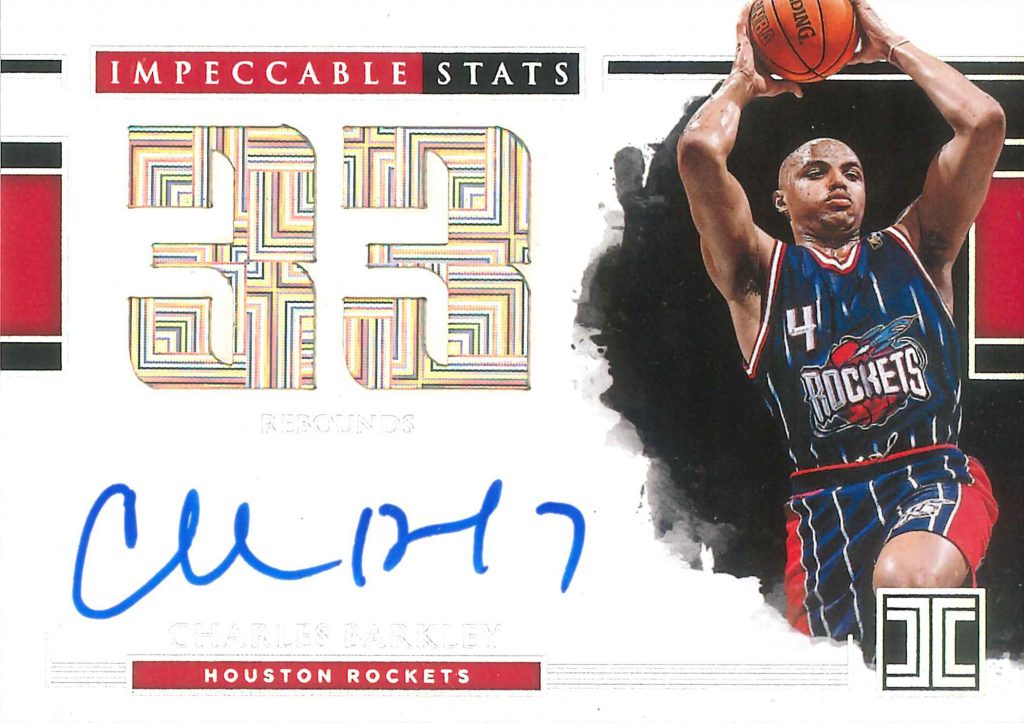 Charles Barkley autographs are returning to new basketball trading card products thanks to an exclusive deal between Panini and the basketball Hall of Famer.
Outside of a few 1/1 cut signatures, Barkley has not had pack-pulled autographs since the 2004-05 season. He's already had one signing session with Panini and will have more in the near future. His first Panini autographs will appear in 2017-18 Noir Basketball and continue moving forward.
Autographed memorabilia will be on the Panini Authentic website.
"Through the years, I've been approached to be part of trading cards and autographed memorabilia – but it never felt right," Barkley said. "When I met the Panini team, they really understood my vision and highlighted how we could work together. It just reinforced that Panini was the ideal partner for me."
Barkley's first autographed cards will appear in 2017-18 Noir Basketball, and will feature autographs with the Philadelphia 76ers, Phoenix Suns and Houston Rockets. He will also appear on packaging for the Noir product. Future products will also include him with Team USA and Auburn.
For years, the thought was Sir Charles just was not interested in participating in the collectibles side of business. But in a roundtable discussion between Beckett Basketball, longtime Barkley manager Marc Perman, Panini VP of Marketing Jason Howarth and Brian Bayne, Panini Director of Acquisitions and Panini Authentic, Perman reveals that wasn't the case.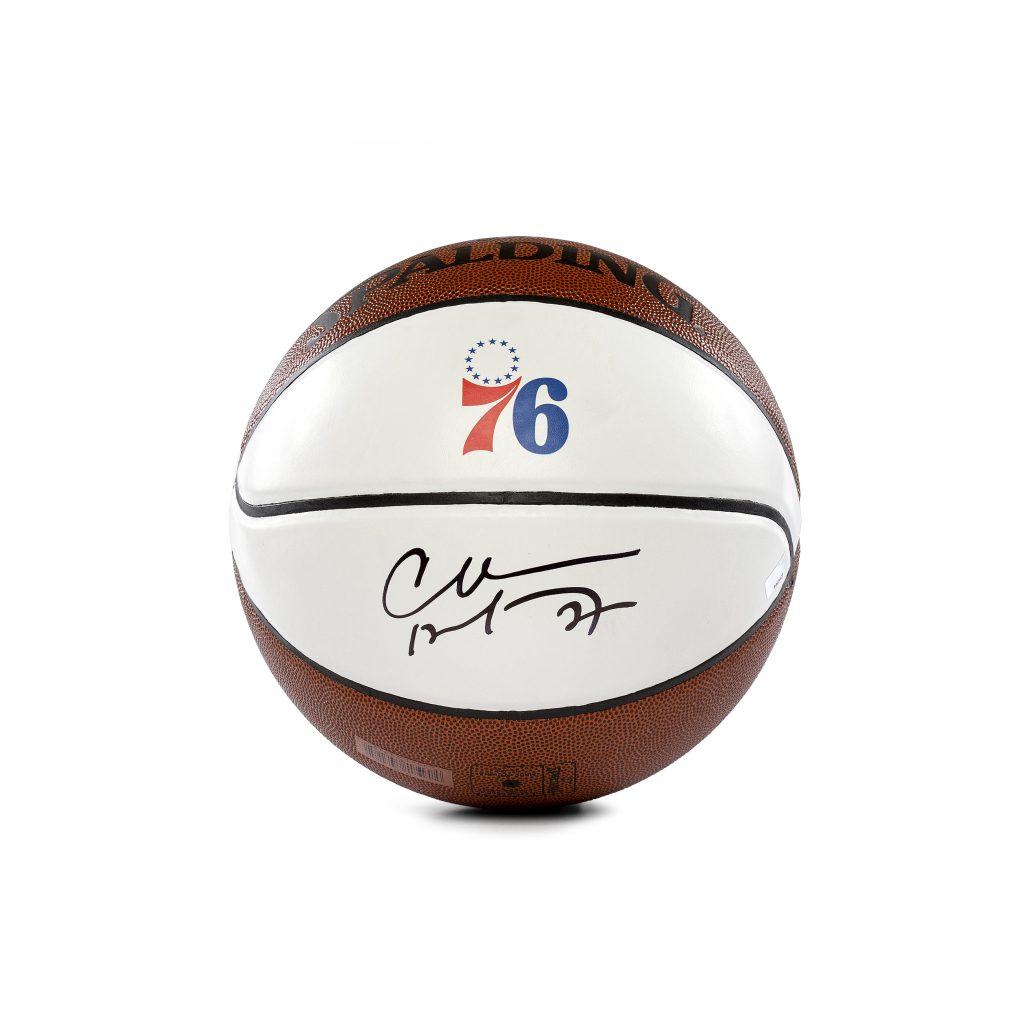 "He was always interested in it," Perman says in the roundtable that appears in the September issue of Beckett Basketball. "I've always felt very, very strongly that he was one of the handful of really, really exceptional people in sports. The typical trading card deals or video game deals or memorabilia deals, they're kind of cookie-cutter and you get lumped into a group of people. The quality of the work is at a certain level and the compensation is at a certain level and we hadn't come across a brand with . . . the whole package. It just made sense [with Panini]. We held out for the right relationship."
After Noir Basketball, Barkley autographs will also appear in:
2017-18 Opulence Basketball
2017-18 Impeccable Basketball
2017-18 Vanguard Basketball
2018-19 Immaculate Basketball
2018 Flawless Collegiate Basketball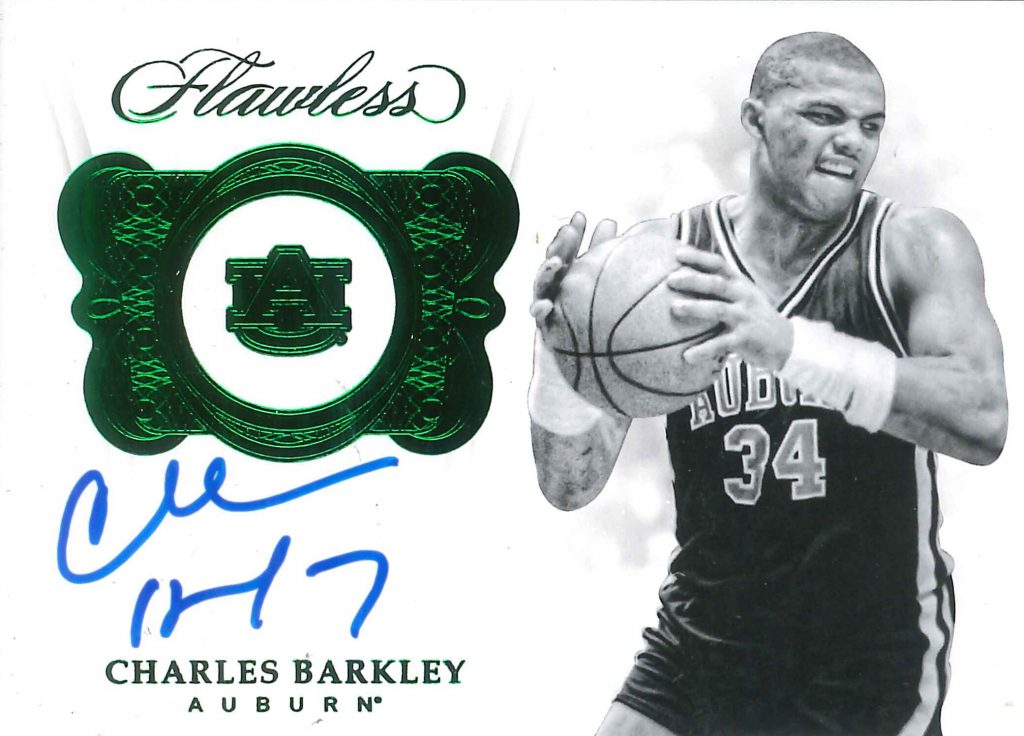 Be on the lookout for a chance to win a Charles Barkley autographed basketball in the October issue of Beckett Basketball magazine, hitting newsstands August 15!