Breaking App, Loupe Raises $3 Million in Funding
Loupe has only been around for a few months but it's already getting some major backing. The streaming platform, which is designed specifically for breaking, has secured $3 million in a first round of funding..
The investment was led by Upfront Ventures. Nat Turner, who is part of a group looking to aquire PSA, has also provided capital.
"Our mission is simple: We want to bring modern technology to the card collecting hobby," said Eric Doty, Loupe CEO and founder. "The initial reception to Loupe has been so tremendous that we're confident this segment has been itching for its own dedicated streaming platform."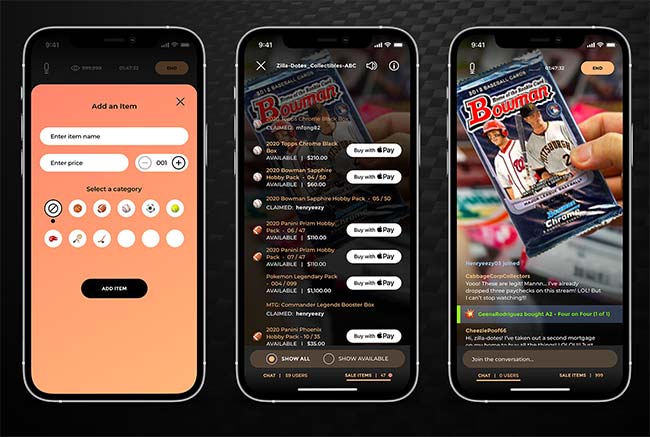 Loupe combines breaking and buying all in the same platform. So rather than going to a breaker's site, Facebook group or eBay to buy a spot, paying through another site like Paypal and waiting for the break to fill, it's all done directly within the app.
Doty launched Loupe last October. A collector himself, he has an extensive background in streaming and the video game industry.
The Loupe app can be downloaded from the company's website and the Apple App Store. It's currently available on iOS products, although an Android version is on the way.