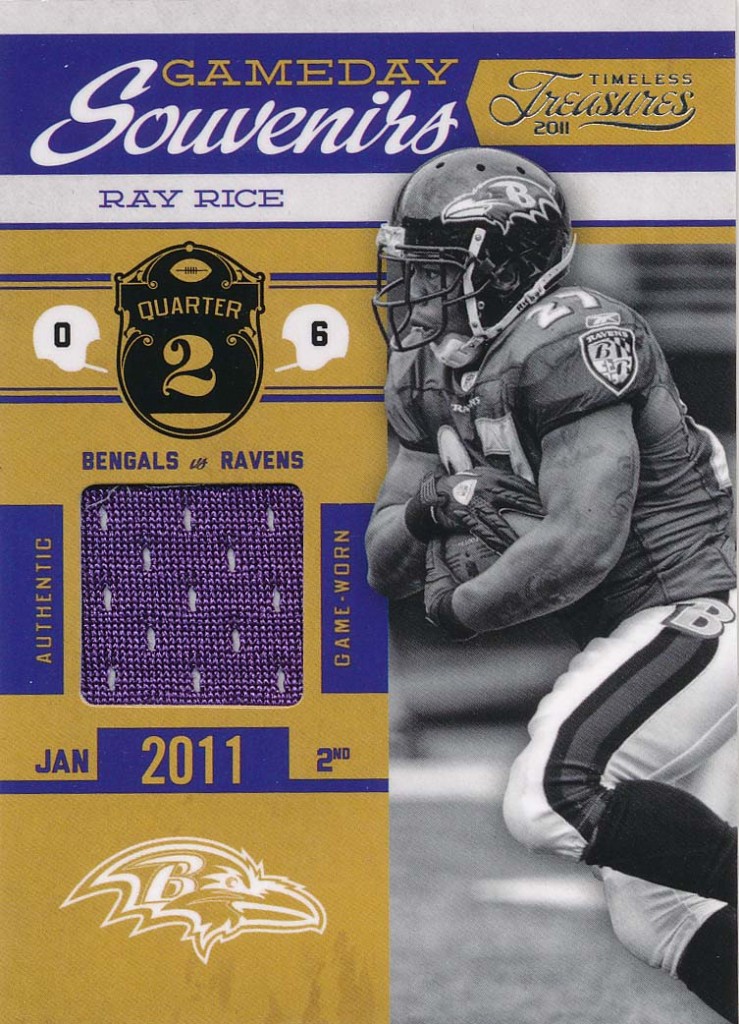 By Andrew Tolentino | Football Editor
In a soon-to-post Box Busters episode, collectors can watch a two-tin break of 2011 Timeless Treasures Football. But before that, we fired up a scanner to preview Panini America's new, six-card-per-pack pigskin product.
As the gallery (from a single tin) indicates, the hits are consistent, but their magnitude is a little less stable.  More often than not though, "hit or miss" is the best way to describe a low-quantity$100 gamble like this one. Greats like Red Grange, Jim Thorpe and Troy Aikman headline the brand new brand, but their cards aren't (and shouldn't be expected) in every pack.

The brand also has room for improvements in aesthetic uniformity — but that can be attributed to growing pains. This is the first time for Panini to try Timeless Treasures in the football market, and with some solid hobby feedback the manufacturer's 2012 release could be even better.
In the meanwhile, this look-see offers a glimpse inside current tin containers.