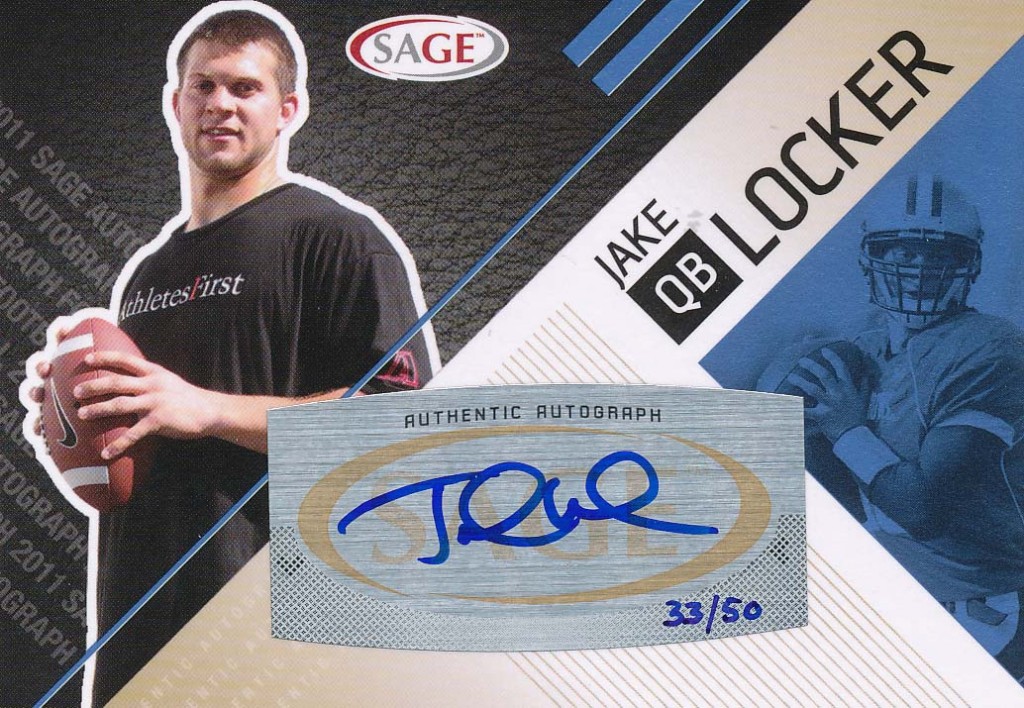 By Andrew Tolentino | Football Editor
Sure, the card above stole the show in our box of 2011 Sage Autographed Football. The scan might even render our currently rendering Box Busters video anticlimactic, but it's draft day, for Pete's sake.
Delivering as promised, the product yielded a total of 14 autographs — penmanship from promising picks like Jake Locker, Von Miller and many others. After all was said and done on camera this afternoon, we pulled 42 cards from the signature-centric box, laying eyes upon some of the game's future phenoms (and inevitable flops).
As we wait for our video to process and for tonight's first round to unfold, we thought the following gallery would be an appropriate prelude.
Surely, the top prospects will be better dressed this evening.