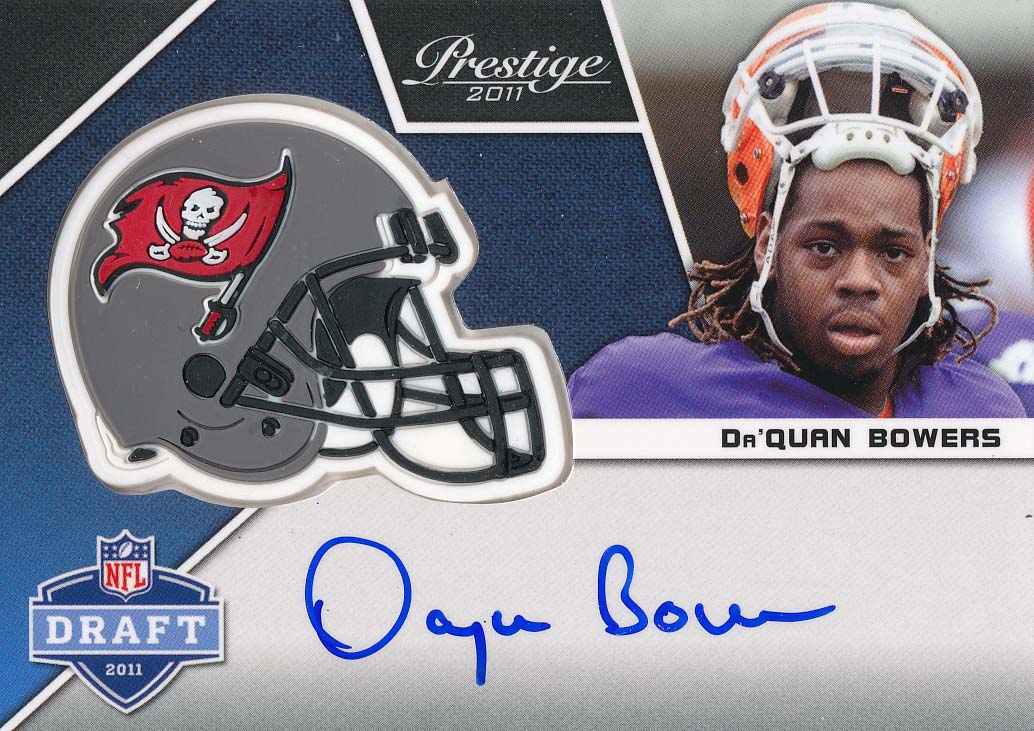 By Andrew Tolentino | Football Editor
As soon as we finish processing and posting the video, you'll be able to watch our massive, two-box break of Panini's 2011 Prestige.
Now live, the first fully-licensed 2011 football product delivers both quantity and quality  in each 24-pack (eight cards per pack) box. It's a lovable line, loaded — most importantly — with the earliest Rookie Cards of the season, insert variety and other hits worth showing off. Surprise players from last year, like Danny Woodhead and Jordy Nelson also supplement the nuance of the newest football cards on the market.
Since we busted not one, but two 192-card boxes on camera, we figured, "why not scan a few?" After the break is an 18-card look at the hits and some highlights from my half of the break.
Here's one more, before the jump.