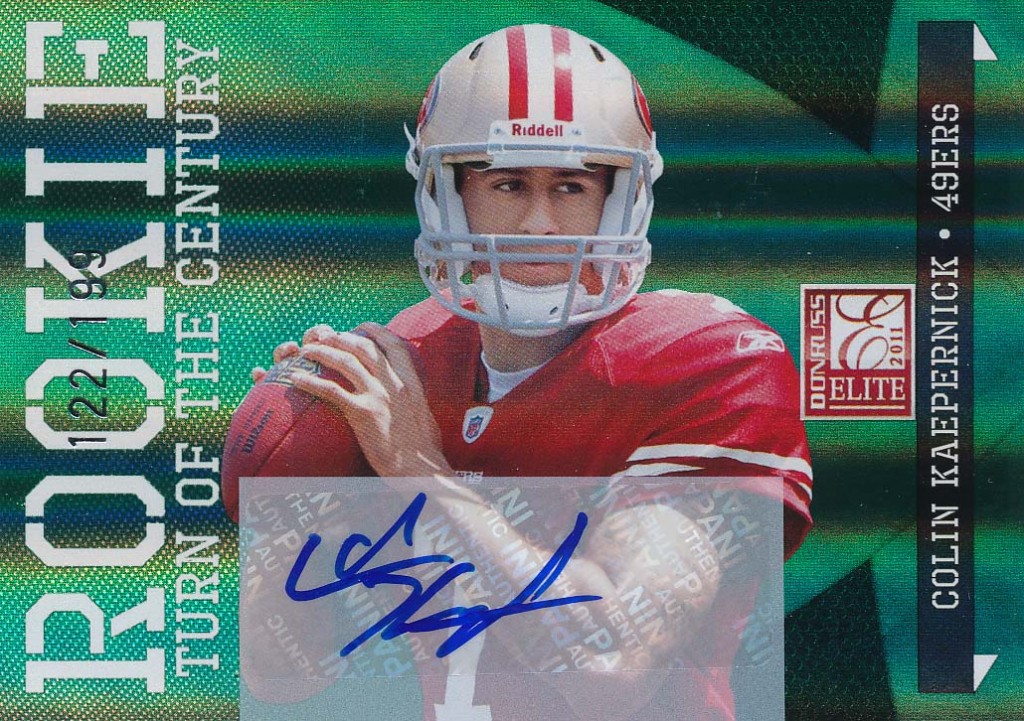 By Andrew Tolentino | Football Editor
Now available at trading card retailers everywhere, 2011 Donruss Elite is reminding football fans that the 2011 NFL season really may or may not be on the horizon.
In either case, we ripped open two boxes of Panini America's ramp-up product and found a hotbed of early Rookie Cards, inserts and base subjects. With photography from the NFL PLAYERS Rookie Premiere and in-game art from checklist veterans,  this release is a holofoil-heavy preview of what's to come on cardboard, if nothing else.
Beyond the break is a 17-card sneak peek of the forthcoming Box Busters video, but you might want to take a good look at one of these hits, in particular.
Hint: The Copernicus of cardboard predicts that two lucky collectors will be chosen to receive this card or another prowling around in the soon-to-post video break.