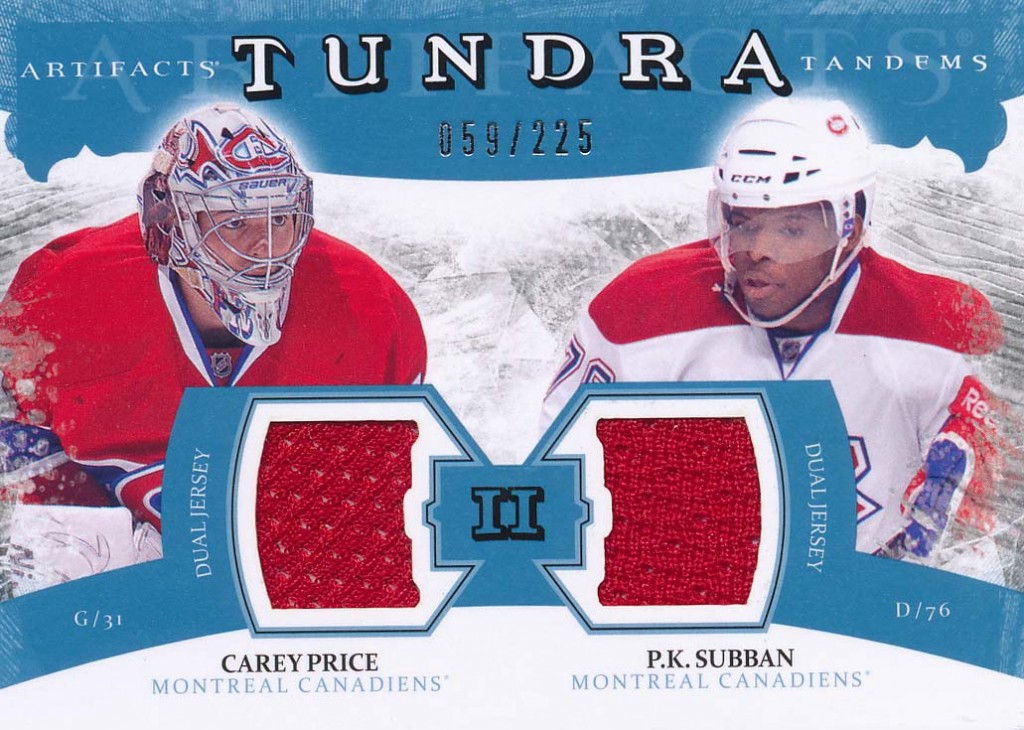 By Andrew Tolentino | Hockey Editor
A single box of 2011-12 Artifacts Hockey eagerly awaited its Box Busters debut over the weekend.
Earlier this morning, we tried the odds and tore into the 10-pack box. As the forthcoming video should reveal,  the P.K. Subban / Carey Price pull was the most precious piece, but the whole rip is definitely worth the watch at around $100 per box.
Check out the images below for a quick sneak peek and be sure to go to our Facebook page for more extensive product scans from this episode of Box Busters.