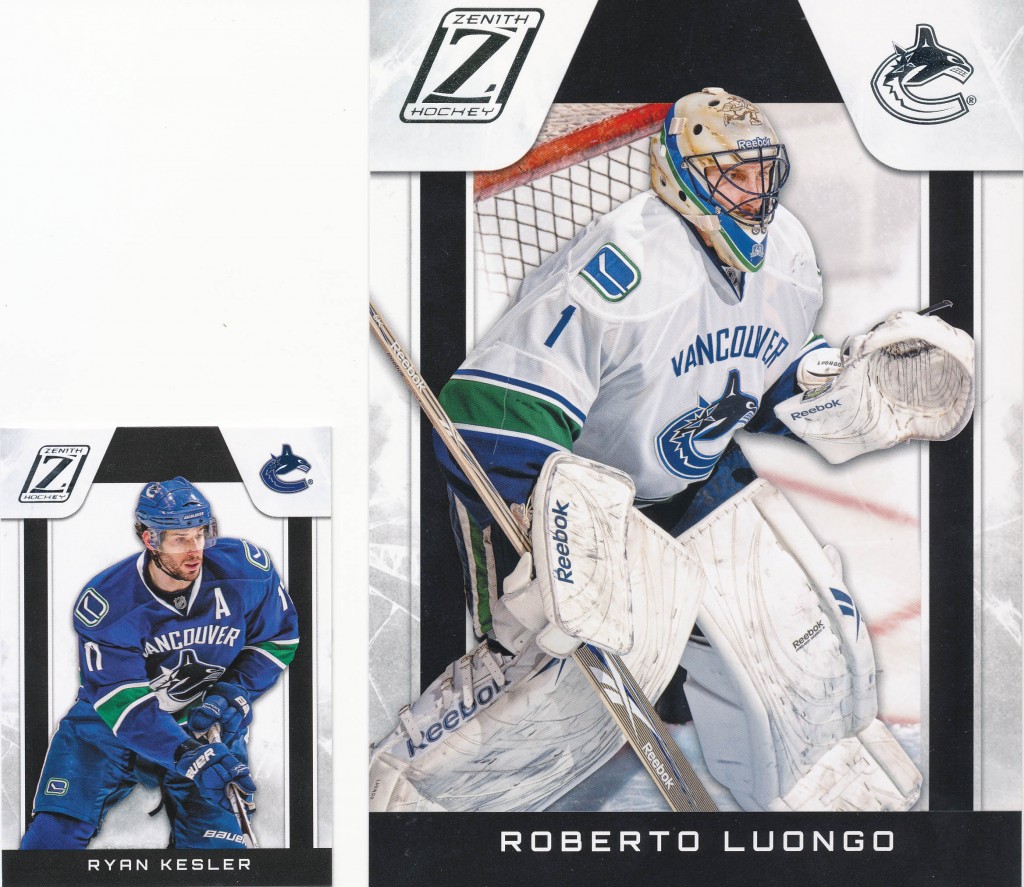 By Andrew Tolentino | Hockey Editor
Later this afternoon, we'll be posting a Box Busters episode featuring Panini's brand revival 2010-11 Zenith Hockey. But before we move on to the moving picture show, we wanted to share the highlights from Box No. 1 of the break.
Packed in a rare lift-top box was — as promised — a contemporary reincarnation of an old line, complete with those troublesome, over-sized Dare to Tear cards. If you count the mystery rip, below is a 17-card sneak peek at what we pulled.
Ranging from established names in a boldly-done base set to etched foil inserts and on-card autographs, our break compelled with a genuine sense of variety and nostalgia. But did we dare to tear those tempting Dare to Tear cards?
Stay tuned for the forthcoming Box Busters video to watch and find out.