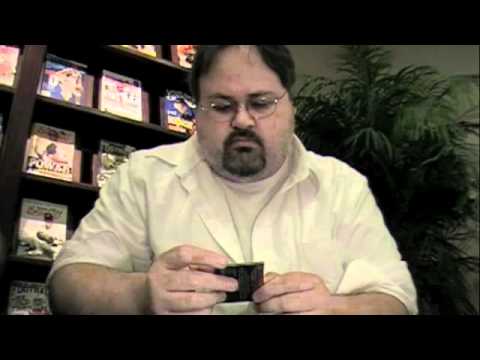 Join Beckett Baseball's Brian Fleischer and Chris Olds as they rip into a pair of 2012 Upper Deck SP Signature Edition boxes in this latest edition of Box Busters.
What will they find inside these $250 (we accidentally said $150) boxes?   Watch and find out …
(Need a checklist or an OPG when available? Click here.)
Update: Upper Deck announced that there are short-prints among the un-numbered autographs. Look for a full checklist of all cards in the product on Beckett.com soon but get the groups for the un-numbered cards after the jump.
GROUPS
A: one in every 39 packs
B: one in every 14 packs
C: one in every 3.5 packs
D: one in every 2.5 packs
E: one in every 1.5 packs
F: one per pack
Subset    Card    Description    City/Country    Theme    Group
Prospects    2012-1    Karsten Whitson                              2012 Draft    A
Prospects    AZ-10    Trevor Bauer    Arizona                                             A
Active Stars    BAL-5    Vladimir Guerrero    Baltimore                         A
Retired Stars    BOS-3    Carl Yastrzemski    Boston                                A
Retired Stars    BOS-4    Carlton Fisk    Boston                                          A
Retired Stars    BOS-8    Wade Boggs    Boston                                          A
Retired Stars    BOS-10    Roger Clemens    Boston                                 A
Retired Stars    BOS-11    Curt Schilling    Boston                                     A
Retired Stars    CHC-4    Ferguson Jenkins    Chicago (National)      A
Active Stars    CHC-8    Alfonso Soriano    Chicago (National)           A
Retired Stars    CHW-1    Luis Aparicio    Chicago (American)            A
Retired Stars    CIN-1    Tony Perez    Cincinnati                                      A
Quad Young Stars/Prospects    CIN-11    Johnny Cueto/Juan Duran/Mat Latos/Yorman Rodriguez    Cincinnati        A
Retired Stars    CLV-2    Al Rosen    Cleveland                                             A
Active Stars    DET-5    Miguel Cabrera    Detroit                                       A
Prospects    DET-10    Nick Castellanos    Detroit                                      A
Triple Young Stars/Prospects    DET-13    Alex Avila/Nick Castellanos/Jacob Turner    Detroit        A
Retired Stars    HOU-2    Jeff Bagwell    Houston                                       A
Retired Stars    KC-2    Bo Jackson    Kansas City                                      A
Retired Stars    LA-3    Don Newcombe    Los Angeles/Brooklyn       A
Retired Stars    LA-8    Davey Lopes    Los Angeles/Brooklyn              A
Retired Stars    MIL-3    Geoff Jenkins    Milwaukee                                 A
Retired Stars    MIN-3    Kent Hrbek    Minnesota                                     A
Young Stars    MIN-8    Francisco Liriano    Minnesota                           A
Retired Stars    NYM-4    Lenny Dykstra    New York (National)        A
Retired Stars    NYM-6    David Cone    New York (National)               A
Retired Stars    NYY-9    Tino Martinez    New York (American)        A
Active Stars    NYY-12    Derek Jeter    New York (American)             A
Retired Stars    OAK-2    Dennis Eckersley    Oakland                              A
Retired Stars    PHI-3    Mike Schmidt    Philadelphia                              A
Retired Stars    PIT-2    Bill Madlock    Pittsburgh                                     A
Prospects    PIT-11    Jameson Taillon    Pittsburgh                                  A
Triple Young Stars/Prospects    PIT-14    Pedro Alvarez/Gerrit Cole/Jameson Taillon    Pittsburgh        A
Retired Stars    SEA-2    Randy Johnson    Seattle                                      A
Retired Stars    SF-6    Dave Kingman    San Francisco                             A
Retired Stars    SF-9    Kevin Mitchell    San Francisco                             A
Retired Stars    STL-2    Lou Brock    St. Louis                                              A
Retired Stars    STL-3    Joe Torre    St. Louis                                               A
Active Stars    STL-5    Albert Pujols    St. Louis                                          A
Active Stars    STL-6    Chris Carpenter    St. Louis                                    A
Retired Stars    TEX-1    Nolan Ryan    Texas                                               A
Active Stars    WAS-3    Jayson Werth    Washington                               A
Young Stars    WAS-5    Stephen Strasburg    Washington                      A
Prospects    WAS-6    Danny Espinosa    Washington                                A
Prospects    WAS-9    Bryce Harper    Washington                                     A
Dual Young Stars/Prospects    WAS-11    Bryce Harper/Stephen Strasburg    Washington        A
Dual Young Stars/Prospects    2012DRAFT    Nolan Fontana/Karsten Whitson        2012 Draft    B
Retired Stars    ATL-1    Phil Niekro    Atlanta        B
Retired Stars    ATL-2    Tom Glavine    Atlanta        B
Young Stars    ATL-4    Tommy Hanson    Atlanta        B
Young Stars    ATL-5    Mike Minor    Atlanta        B
Retired Stars    BAL-1    Frank Robinson    Baltimore        B
Retired Stars    BOS-7    Fred Lynn    Boston        B
Retired Stars    BOS-9    Dennis "Oil Can" Boyd    Boston        B
Active Stars    BOS-13    Kevin Youkilis    Boston        B
Active Stars    BOS-15    Jon Lester    Boston        B
Active Stars    BOS-16    Dustin Pedroia    Boston        B
Active Stars    BOS-19    Adrian Gonzalez    Boston        B
Young Stars    BOS-22    Jarrod Saltalamacchia    Boston        B
Retired Stars    CHC-2    Billy Williams    Chicago (National)        B
Retired Stars    CHC-7    Mark Grace    Chicago (National)        B
Young Stars    CHW-6    Gordon Beckham    Chicago (American)        B
Young Stars    CIN-7    Mat Latos    Cincinnati        B
Retired Stars    CLV-1    Bob Feller    Cleveland        B
Young Stars    CLV-9    Matt LaPorta    Cleveland        B
Prospects    COL-7    Drew Pomeranz    Colorado        B
Retired Stars    DET-1    Al Kaline    Detroit        B
Active Stars    KC-4    Jeff Francis    Kansas City        B
Prospects    KC-13    Christian Colon    Kansas City        B
Quad Young Stars/Prospects    KC-19    Christian Colon/Aaron Crow/Eric Hosmer/Tim Melville    Kansas City        B
Retired Stars    LA-4    Sandy Koufax    Los Angeles/Brooklyn        B
Active Stars    LA-13    Clayton Kershaw    Los Angeles/Brooklyn        B
Active Stars    LAA-3    Albert Pujols    Los Angeles/California        B
Prospects    MIL-12    Kentrail Davis    Milwaukee        B
Retired Stars    NYY-2    Don Larsen    New York (American)        B
Retired Stars    OAK-4    Mark Mulder    Oakland        B
Active Stars    PHI-6    Cole Hamels    Philadelphia        B
Active Stars    PHI-9    Hunter Pence    Philadelphia        B
Prospects    PHI-13    Aaron Altherr    Philadelphia        B
Active Stars    PIT-3    Derrek Lee    Pittsburgh        B
Prospects    PIT-10    Gerrit Cole    Pittsburgh        B
Retired Stars    SD-2    Brian Giles    San Diego        B
Active Stars    SD-3    Huston Street    San Diego        B
Retired Stars    SEA-1    Edgar Martinez    Seattle        B
Retired Stars    SF-5    Gaylord Perry    San Francisco        B
Active Stars    SF-10    Miguel Tejada    San Francisco        B
Retired Stars    STL-1    Bob Gibson    St. Louis        B
Active Stars    STL-7    Matt Holliday    St. Louis        B
Prospects    STL-10    Kolten Wong    St. Louis        B
Young Stars    TB-7    David Price    Tampa        B
Quad Young Stars/Prospects    TB-20    Reid Brignac/Wade Davis/Matt Joyce/David Price    Tampa        B
Prospects    TEX-10    Brian Ragira    Texas        B
Retired Stars    TOR-2    Joe Carter    Toronto        B
Prospects    TOR-10    Asher Wojciechowski    Toronto        B
Dual Young Stars/Prospects    TOR-13    David Cooper/Brett Lawrie    Toronto        B
Quad Young Stars/Prospects    TOR-15    David Cooper/Brett Lawrie/Andrew Liebel/Asher Wojciechowski    Toronto        B
Active Stars    AZ-2    Miguel Montero    Arizona        C
Active Stars    AZ-4    Justin Upton    Arizona        C
Prospects    BAL-12    Xavier Avery    Baltimore        C
Quad Young Stars/Prospects    BAL-17    Xavier Avery/Brian Matusz/Chris Tillman/Matt Wieters    Baltimore        C
Retired Stars    BOS-1    Bobby Doerr    Boston        C
Retired Stars    BOS-5    Luis Tiant    Boston        C
Retired Stars    BOS-6    Jim Rice    Boston        C
Prospects    BOS-23    Garin Cecchini    Boston        C
Prospects    BOS-26    Derrik Gibson    Boston        C
Prospects    BOS-28    Ryan Westmoreland    Boston        C
Prospects    BOS-30    Bryce Brentz    Boston        C
Retired Stars    CHC-1    Ernie Banks    Chicago (National)        C
Retired Stars    CHC-3    Ron Santo    Chicago (National)        C
Retired Stars    CHC-5    Ryne Sandberg    Chicago (National)        C
Retired Stars    CHC-6    Andre Dawson    Chicago (National)        C
Prospects    CHC-10    Nelson Perez    Chicago (National)        C
Dual Young Stars/Prospects    CHC-13    Junior Lake/Nelson Perez    Chicago (National)        C
Dual Young Stars/Prospects    CHC-14    Nelson Perez/Kevin Rhoderick    Chicago (National)        C
Triple Young Stars/Prospects    CHC-15    Junior Lake/Nelson Perez/Kevin Rhoderick    Chicago (National)        C
Active Stars    CHW-5    Adam Dunn    Chicago (American)        C
Prospects    CHW-8    Tyler Flowers    Chicago (American)        C
Quad Young Stars/Prospects    CHW-12    Gordon Beckham/Jordan Danks/Tyler Flowers/Brent Lillibridge    Chicago (American)        C
Prospects    CIN-9    Yorman Rodriguez    Cincinnati        C
Quad Young Stars/Prospects    CIN-12    Juan Duran/Juan Francisco/Paul Janish/Yorman Rodriguez    Cincinnati        C
Retired Stars    CLV-3    Rocky Colavito    Cleveland        C
Active Stars    CLV-5    Grady Sizemore    Cleveland        C
Active Stars    CLV-7    Derek Lowe    Cleveland        C
Dual Young Stars/Prospects    CLV-12    Michael Brantley/Matt LaPorta    Cleveland        C
Quad Young Stars/Prospects    CLV-14    Michael Brantley/Carlos Carrasco/Matt LaPorta/Chen-Chang Lee    Cleveland        C
Active Stars    DET-4    Justin Verlander    Detroit        C
Prospects    DET-11    Jacob Turner    Detroit        C
Dual Young Stars/Prospects    DET-12    Daniel Schlereth/Jacob Turner    Detroit        C
Prospects    HOU-6    Jordan Lyles    Houston        C
Prospects    HOU-7    Jay Austin    Houston        C
Prospects    HOU-8    Ross Seaton    Houston        C
Active Stars    KC-3    Billy Butler    Kansas City        C
Prospects    KC-10    Aaron Crow    Kansas City        C
Prospects    KC-12    Tim Melville    Kansas City        C
Quad Young Stars/Prospects    KC-18    Christian Colon/Alcides Escobar/Eric Hosmer/Sean O'Sullivan    Kansas City        C
Retired Stars    LA-5    Frank Howard    Los Angeles/Brooklyn        C
Retired Stars    LA-6    Steve Garvey    Los Angeles/Brooklyn        C
Active Stars    MIA-2    Hanley Ramirez    Miami        C
Young Stars    MIA-4    Emilio Bonifacio    Miami        C
Prospects    MIA-7    Marcell Ozuna    Miami        C
Quad Young Stars/Prospects    MIA-11    Mike Dunn/Marcell Ozuna/Gaby Sanchez/Kyle Skipworth    Miami        C
Retired Stars    MIL-2    Paul Molitor    Milwaukee        C
Prospects    MIL-11    Cutter Dykstra    Milwaukee        C
Triple Young Stars/Prospects    MIL-15    Kentrail Davis/Cameron Garfield/Seth Lintz    Milwaukee        C
Retired Stars    MIN-1    Tony Oliva    Minnesota        C
Retired Stars    MIN-2    Rod Carew    Minnesota        C
Active Stars    MIN-4    Joe Mauer    Minnesota        C
Prospects    MIN-11    Aaron Hicks    Minnesota        C
Prospects    MIN-12    Kyle Gibson    Minnesota        C
Quad Young Stars/Prospects    MIN-15    Danny Espinosa/Kyle Gibson/Aaron Hicks/Bobby Lanigan    Minnesota        C
Retired Stars    NYM-3    Sid Fernandez    New York (National)        C
Retired Stars    NYM-5    Gary Carter    New York (National)        C
Prospects    NYM-12    Reese Havens    New York (National)        C
Retired Stars    NYY-1    Whitey Ford    New York (American)        C
Retired Stars    NYY-3    Bobby Murcer    New York (American)        C
Retired Stars    NYY-4    Chris Chambliss    New York (American)        C
Retired Stars    NYY-6    Reggie Jackson    New York (American)        C
Retired Stars    NYY-7    Bucky Dent    New York (American)        C
Retired Stars    NYY-10    Tim Raines    New York (American)        C
Retired Stars    NYY-11    Mike Mussina    New York (American)        C
Active Stars    NYY-13    Nick Swisher    New York (American)        C
Young Stars    NYY-15    Phil Hughes    New York (American)        C
Prospects    NYY-21    D.J. Mitchell    New York (American)        C
Quad Young Stars/Prospects    NYY-26    Andrew Aplin/Garrison Lassiter/Brett Marshall/D.J. Mitchell    New York (American)        C
Retired Stars    OAK-1    Jose Canseco    Oakland        C
Prospects    OAK-8    Collin Cowgill    Oakland        C
Prospects    OAK-9    Brett Hunter    Oakland        C
Prospects    OAK-10    Jemile Weeks    Oakland        C
Quad Young Stars/Prospects    OAK-20    Brandon Allen/Collin Cowgill/Brett Hunter/Cecil Tanner    Oakland        C
Retired Stars    PHI-1    Greg Luzinski    Philadelphia        C
Retired Stars    PHI-2    Steve Carlton    Philadelphia        C
Active Stars    PHI-8    Roy Halladay    Philadelphia        C
Active Stars    PHI-10    Jonathan Papelbon    Philadelphia        C
Active Stars    PHI-11    Dontrelle Willis    Philadelphia        C
Prospects    PIT-6    Dinesh Kumar Patel    Pittsburgh        C
Prospects    PIT-7    Rinku Singh    Pittsburgh        C
Prospects    PIT-8    Pedro Alvarez    Pittsburgh        C
Dual Young Stars/Prospects    PIT-13    Pedro Alvarez/Gerrit Cole    Pittsburgh        C
Retired Stars    SD-1    Tony Gwynn    San Diego        C
Prospects    SD-7    Casey Kelly    San Diego        C
Prospects    SD-8    Cory Hahn    San Diego        C
Prospects    SD-10    Yasmani Grandal    San Diego        C
Triple Young Stars/Prospects    SD-12    Kyle Blanks/Casey Kelly/Donavan Tate    San Diego        C
Quad Young Stars/Prospects    SD-13    Kyle Blanks/Casey Kelly/Micah Owings/Donavan Tate    San Diego        C
Retired Stars    SEA-3    Ken Griffey Jr.    Seattle        C
Prospects    SEA-9    Justin Smoak    Seattle        C
Prospects    SEA-10    Casper Wells    Seattle        C
Prospects    SEA-11    Nick Franklin    Seattle        C
Retired Stars    SF-1    Bobby Thomson    San Francisco        C
Retired Stars    SF-2    Orlando Cepeda    San Francisco        C
Retired Stars    SF-3    Willie McCovey    San Francisco        C
Retired Stars    SF-4    Juan Marichal    San Francisco        C
Retired Stars    SF-8    Will Clark    San Francisco        C
Active Stars    STL-8    Lance Berkman    St. Louis        C
Young Stars    TB-8    Reid Brignac    Tampa        C
Dual Young Stars/Prospects    TB-16    Wade Davis/David Price    Tampa        C
Active Stars    TEX-2    Ian Kinsler    Texas        C
Quad Young Stars/Prospects    TEX-13    Neftali Feliz/Tommy Mendonca/Phillip Pfeifer/Robbie Ross    Texas        C
Active Stars    TOR-3    Adam Lind    Toronto        C
Prospects    TOR-7    Brett Lawrie    Toronto        C
Prospects    TOR-8    David Cooper    Toronto        C
Prospects    WAS-8    Rick Hague    Washington        C
Prospects    WAS-10    Matthew Purke    Washington        C
Active Stars    ATL-3    Chipper Jones    Atlanta        D
Active Stars    AZ-3    Chris B. Young    Arizona        D
Active Stars    AZ-6    Melvin Mora    Arizona        D
Active Stars    BAL-3    Nick Markakis    Baltimore        D
Young Stars    BAL-9    Chris Tillman    Baltimore        D
Young Stars    BAL-10    Tommy Hunter    Baltimore        D
Active Stars    BOS-12    Jason Varitek    Boston        D
Active Stars    BOS-14    Josh Beckett    Boston        D
Quad Young Stars/Prospects    BOS-37    Stephen Fife/Derrik Gibson/Pete Hissey/Che-Hsuan Lin    Boston        D
Quad Young Stars/Prospects    BOS-38    Che-Hsuan Lin/Josh Reddick/Junichi Tazawa/Ryan Westmoreland    Boston        D
Prospects    CHC-12    Junior Lake    Chicago (National)        D
Active Stars    COL-2    Carlos Gonzalez    Colorado        D
Young Stars    COL-4    Jhoulys Chacin    Colorado        D
Dual Young Stars/Prospects    COL-8    Jhoulys Chacin/Peter Tago    Colorado        D
Retired Stars    DET-2    Jack Morris    Detroit        D
Young Stars    DET-9    Alex Avila    Detroit        D
Quad Young Stars/Prospects    HOU-15    Jay Austin/Jed Lowrie/Jordan Lyles/Ross Seaton    Houston        D
Young Stars    KC-6    Luke Hochevar    Kansas City        D
Prospects    KC-9    Kendal Volz    Kansas City        D
Prospects    KC-11    Eric Hosmer    Kansas City        D
Retired Stars    LA-2    Carl Erskine    Los Angeles/Brooklyn        D
Retired Stars    LA-7    Ron Cey    Los Angeles/Brooklyn        D
Retired Stars    LA-9    Dusty Baker    Los Angeles/Brooklyn        D
Active Stars    LA-12    Andre Ethier    Los Angeles/Brooklyn        D
Prospects    LA-14    Ethan Martin    Los Angeles/Brooklyn        D
Retired Stars    LAA-1    Wally Joyner    Los Angeles/California        D
Prospects    MIA-5    Mike Dunn    Miami        D
Retired Stars    MIL-1    Cecil Cooper    Milwaukee        D
Active Stars    MIL-7    Nyjer Morgan    Milwaukee        D
Quad Young Stars/Prospects    MIL-16    Cutter Dykstra/Jose Garcia/Cameron Garfield/Seth Lintz    Milwaukee        D
Quad Young Stars/Prospects    NYM-15    Reese Havens/Chin-Lung Hu/Tobi Stoner/Josh Thole    New York (National)        D
Retired Stars    NYY-5    Ron Guidry    New York (American)        D
Retired Stars    NYY-8    Don Mattingly    New York (American)        D
Active Stars    NYY-14    Russell Martin    New York (American)        D
Retired Stars    OAK-3    Eric Chavez    Oakland        D
Active Stars    OAK-5    Rich Harden    Oakland        D
Prospects    OAK-13    Michael Choice    Oakland        D
Quad Young Stars/Prospects    OAK-21    Brett Hunter/Max Stassi/Cecil Tanner/Jemile Weeks    Oakland        D
Active Stars    PHI-5    Jim Thome    Philadelphia        D
Young Stars    PIT-5    Garrett Jones    Pittsburgh        D
Quad Young Stars/Prospects    PIT-15    Pedro Alvarez/Casey McGehee/Dinesh Kumar Patel/Rinku Singh    Pittsburgh        D
Young Stars    SEA-7    Michael Saunders    Seattle        D
Quad Young Stars/Prospects    SEA-15    Nick Franklin/Adam Moore/Michael Saunders/Justin Smoak    Seattle        D
Quad Young Stars/Prospects    SEA-16    Nick Franklin/Adam Moore/Justin Smoak/Casper Wells    Seattle        D
Active Stars    TB-4    Casey Kotchman    Tampa        D
Active Stars    TB-5    Luke Scott    Tampa        D
Young Stars    TB-9    Matt Joyce    Tampa        D
Young Stars    TB-10    Wade Davis    Tampa        D
Quad Young Stars/Prospects    TB-19    Reid Brignac/Wade Davis/Kyle Lobstein/Jeff Malm    Tampa        D
Prospects    TEX-9    Phillip Pfeifer    Texas        D
Retired Stars    TOR-1    John Olerud    Toronto        D
Young Stars    TOR-5    Travis Snider    Toronto        D
Young Stars    TOR-6    Colby Rasmus    Toronto        D
Active Stars    AZ-1    Stephen Drew    Arizona        E
Active Stars    AZ-5    Zach Duke    Arizona        E
Young Stars    AZ-7    Dan Hudson    Arizona        E
Triple Young Stars/Prospects    AZ-11    Dan Hudson/Wade Miley/Micah Owings    Arizona        E
Retired Stars    BAL-2    Cal Ripken Jr.    Baltimore        E
Active Stars    BAL-4    Adam Jones    Baltimore        E
Active Stars    BAL-6    Mark Reynolds    Baltimore        E
Young Stars    BAL-8    Matt Wieters    Baltimore        E
Dual Young Stars/Prospects    BAL-14    Brian Matusz/Chris Tillman    Baltimore        E
Triple Young Stars/Prospects    BAL-16    Xavier Avery/Ryan Flaherty/Brian Matusz    Baltimore        E
Retired Stars    BOS-2    Johnny Pesky    Boston        E
Active Stars    BOS-18    J.D. Drew    Boston        E
Young Stars    BOS-20    Josh Reddick    Boston        E
Young Stars    BOS-21    Junichi Tazawa    Boston        E
Prospects    BOS-29    Hunter Cervenka    Boston        E
Dual Young Stars/Prospects    BOS-34    Che-Hsuan Lin/Junichi Tazawa    Boston        E
Triple Young Stars/Prospects    BOS-35    Stephen Fife/Derrik Gibson/Che-Hsuan Lin    Boston        E
Triple Young Stars/Prospects    BOS-36    Hunter Cervenka/Pete Hissey/Ryan Westmoreland    Boston        E
Dual Young Stars/Prospects    CAN-1    Brett Lawrie/Michael Saunders    Canada        E
Retired Stars    CHW-2    Frank Thomas    Chicago (American)        E
Young Stars    CHW-7    Brent Lillibridge    Chicago (American)        E
Prospects    CHW-9    Jordan Danks    Chicago (American)        E
Dual Young Stars/Prospects    CHW-10    Jordan Danks/Tyler Flowers    Chicago (American)        E
Triple Young Stars/Prospects    CHW-11    Jordan Danks/Tyler Flowers/Brent Lillibridge    Chicago (American)        E
Retired Stars    CIN-2    Ken Griffey Sr.    Cincinnati        E
Young Stars    CIN-5    Paul Janish    Cincinnati        E
Young Stars    CIN-6    Juan Francisco    Cincinnati        E
Prospects    CIN-8    Juan Duran    Cincinnati        E
Dual Young Stars/Prospects    CIN-10    Mat Latos/Yorman Rodriguez    Cincinnati        E
Active Stars    CLV-4    Travis Hafner    Cleveland        E
Young Stars    CLV-8    Carlos Carrasco    Cleveland        E
Prospects    CLV-11    Chen-Chang Lee    Cleveland        E
Triple Young Stars/Prospects    CLV-13    Michael Brantley/Carlos Carrasco/Chen-Chang Lee    Cleveland        E
Active Stars    COL-3    John Maine    Colorado        E
Young Stars    COL-5    Tyler Colvin    Colorado        E
Prospects    COL-6    Peter Tago    Colorado        E
Active Stars    DET-3    Brandon Inge    Detroit        E
Active Stars    DET-7    Victor Martinez    Detroit        E
Active Stars    DET-8    Prince Fielder    Detroit        E
Active Stars    HOU-3    Carlos Lee    Houston        E
Dual Young Stars/Prospects    HOU-11    Jason Castro/Jordan Lyles    Houston        E
Dual Young Stars/Prospects    HOU-12    Jed Lowrie/Ross Seaton    Houston        E
Triple Young Stars/Prospects    HOU-14    Jason Castro/Jordan Lyles/Ross Seaton    Houston        E
Retired Stars    KC-1    Bret Saberhagen    Kansas City        E
Active Stars    KC-5    Jeff Francoeur    Kansas City        E
Young Stars    KC-7    Sean O'Sullivan    Kansas City        E
Dual Young Stars/Prospects    KC-14    Alcides Escobar/Eric Hosmer    Kansas City        E
Triple Young Stars/Prospects    KC-17    Aaron Crow/Eric Hosmer/Tim Melville    Kansas City        E
Retired Stars    LA-1    Duke Snider    Los Angeles/Brooklyn        E
Active Stars    LA-10    Chad Billingsley    Los Angeles/Brooklyn        E
Active Stars    LA-11    Matt Kemp    Los Angeles/Brooklyn        E
Dual Young Stars/Prospects    LA-15    Chad Billingsley/Ethan Martin    Los Angeles/Brooklyn        E
Retired Stars    LAA-2    David Eckstein    Los Angeles/California        E
Prospects    LAA-4    Michael Kohn    Los Angeles/California        E
Active Stars    MIA-1    Josh Johnson    Miami        E
Young Stars    MIA-3    Gaby Sanchez    Miami        E
Active Stars    MIL-4    Rickie Weeks    Milwaukee        E
Prospects    MIL-8    Cameron Garfield    Milwaukee        E
Prospects    MIL-10    Jose Garcia    Milwaukee        E
Dual Young Stars/Prospects    MIL-13    Yovani Gallardo/Seth Lintz    Milwaukee        E
Dual Young Stars/Prospects    MIL-14    Cutter Dykstra/Yovani Gallardo    Milwaukee        E
Active Stars    MIN-5    Nick Blackburn    Minnesota        E
Active Stars    MIN-6    Denard Span    Minnesota        E
Prospects    MIN-10    Bobby Lanigan    Minnesota        E
Triple Young Stars/Prospects    MIN-14    Kyle Gibson/Aaron Hicks/Bobby Lanigan    Minnesota        E
Retired Stars    NYM-1    Lee Mazzilli    New York (National)        E
Retired Stars    NYM-2    Darryl Strawberry    New York (National)        E
Active Stars    NYM-7    Mike Pelfrey    New York (National)        E
Active Stars    NYM-8    Jason Bay    New York (National)        E
Young Stars    NYM-9    Tobi Stoner    New York (National)        E
Young Stars    NYM-10    Josh Thole    New York (National)        E
Young Stars    NYM-11    Chin-Lung Hu    New York (National)        E
Triple Young Stars/Prospects    NYM-14    Reese Havens/Chin-Lung Hu/Tobi Stoner    New York (National)        E
Prospects    NYY-16    Garrison Lassiter    New York (American)        E
Prospects    NYY-17    Jeremy Bleich    New York (American)        E
Prospects    NYY-19    Andrew Aplin    New York (American)        E
Prospects    NYY-20    David Adams    New York (American)        E
Triple Young Stars/Prospects    NYY-25    Jeremy Bleich/Garrison Lassiter/D.J. Mitchell    New York (American)        E
Active Stars    OAK-6    Kurt Suzuki    Oakland        E
Young Stars    OAK-7    Brandon Allen    Oakland        E
Prospects    OAK-11    Cecil Tanner    Oakland        E
Prospects    OAK-12    Max Stassi    Oakland        E
Prospects    OAK-14    Kila Ka'aihue    Oakland        E
Dual Young Stars/Prospects    OAK-15    Collin Cowgill/Jemile Weeks    Oakland        E
Dual Young Stars/Prospects    OAK-16    Max Stassi/Jemile Weeks    Oakland        E
Dual Young Stars/Prospects    OAK-17    Brandon Allen/Collin Cowgill    Oakland        E
Triple Young Stars/Prospects    OAK-18    Brett Hunter/Max Stassi/Jemile Weeks    Oakland        E
Triple Young Stars/Prospects    OAK-19    Brett Hunter/Cecil Tanner/Jemile Weeks    Oakland        E
Retired Stars    PHI-4    John Kruk    Philadelphia        E
Prospects    PHI-12    Harold Martinez    Philadelphia        E
Retired Stars    PIT-1    Frank J. Thomas    Pittsburgh        E
Prospects    PIT-9    Colton Cain    Pittsburgh        E
Prospects    SD-9    Donavan Tate    San Diego        E
Active Stars    SEA-4    Felix Hernandez    Seattle        E
Active Stars    SEA-5    Chone Figgins    Seattle        E
Active Stars    SEA-6    Brandon League    Seattle        E
Prospects    SEA-12    Marcus Littlewood    Seattle        E
Triple Young Stars/Prospects    SEA-14    Nick Franklin/Michael Saunders/Justin Smoak    Seattle        E
Retired Stars    SF-7    Jack Clark    San Francisco        E
Retired Stars    STL-4    Keith Hernandez    St. Louis        E
Triple Young Stars/Prospects    TAI-1    Chin-Lung Hu/Chen-Chang Lee/Che-Hsuan Lin    Taiwan        E
Active Stars    TB-2    James Shields    Tampa        E
Active Stars    TB-6    Carlos Pena    Tampa        E
Dual Young Stars/Prospects    TB-14    Reid Brignac/Kyle Lobstein    Tampa        E
Triple Young Stars/Prospects    TB-17    Reid Brignac/Wade Davis/Kyle Lobstein    Tampa        E
Triple Young Stars/Prospects    TB-18    Reid Brignac/Wade Davis/Matt Joyce    Tampa        E
Active Stars    TEX-4    Josh Hamilton    Texas        E
Young Stars    TEX-6    Neftali Feliz    Texas        E
Dual Young Stars/Prospects    TEX-11    Neftali Feliz/Robbie Ross    Texas        E
Triple Young Stars/Prospects    TEX-12    Tommy Mendonca/Phillip Pfeifer/Robbie Ross    Texas        E
Prospects    TOR-9    Jake Barrett    Toronto        E
Prospects    TOR-11    Andrew Liebel    Toronto        E
Dual Young Stars/Prospects    TOR-12    David Cooper/Andrew Liebel    Toronto        E
Triple Young Stars/Prospects    TOR-14    David Cooper/Brett Lawrie/Andrew Liebel    Toronto        E
Active Stars    WAS-1    Ryan Zimmerman    Washington        E
Young Stars    WAS-4    Shairon Martis    Washington        E
Prospects    WAS-7    Destin Hood    Washington        E
Triple Young Stars/Prospects    WAS-13    Destin Hood/Shairon Martis/Matthew Purke    Washington        E
Prospects    2012-2    Nolan Fontana        2012 Draft    F
Prospects    ATL-6    Tyler Stovall    Atlanta        F
Prospects    ATL-7    Ryan Weber    Atlanta        F
Dual Young Stars/Prospects    ATL-8    Tyler Stovall/Ryan Weber    Atlanta        F
Young Stars    AZ-8    Ian Kennedy    Arizona        F
Prospects    AZ-9    Wade Miley    Arizona        F
Dual Young Stars/Prospects    AZST-1    Andrew Aplin/Jake Barrett    Arizona State        F
Young Stars    BAL-7    Brian Matusz    Baltimore        F
Prospects    BAL-11    Ryan Flaherty    Baltimore        F
Dual Young Stars/Prospects    BAL-13    Brian Matusz/Matt Wieters    Baltimore        F
Dual Young Stars/Prospects    BAL-15    Xavier Avery/Ryan Flaherty    Baltimore        F
Active Stars    BOS-17    Clay Buchholz    Boston        F
Prospects    BOS-24    Che-Hsuan Lin    Boston        F
Prospects    BOS-25    Pete Hissey    Boston        F
Prospects    BOS-27    Stephen Fife    Boston        F
Dual Young Stars/Prospects    BOS-31    Che-Hsuan Lin/Josh Reddick    Boston        F
Dual Young Stars/Prospects    BOS-32    Derrik Gibson/Pete Hissey    Boston        F
Dual Young Stars/Prospects    BOS-33    Stephen Fife/Ryan Westmoreland    Boston        F
Active Stars    CHC-9    Matt Garza    Chicago (National)        F
Prospects    CHC-11    Kevin Rhoderick    Chicago (National)        F
Active Stars    CHW-3    John Danks    Chicago (American)        F
Active Stars    CHW-4    Alexei Ramirez    Chicago (American)        F
Active Stars    CIN-3    Brandon Phillips    Cincinnati        F
Active Stars    CIN-4    Drew Stubbs    Cincinnati        F
Active Stars    CLV-6    Fausto Carmona    Cleveland        F
Young Stars    CLV-10    Michael Brantley    Cleveland        F
Active Stars    COL-1    Dexter Fowler    Colorado        F
Active Stars    DET-6    Fu-Te Ni    Detroit        F
Young Stars    HOU-4    J.A. Happ    Houston        F
Young Stars    HOU-5    Jed Lowrie    Houston        F
Prospects    HOU-9    Jonathan Meyer    Houston        F
Prospects    HOU-10    Jason Castro    Houston        F
Dual Young Stars/Prospects    HOU-13    Jordan Lyles/Ross Seaton    Houston        F
Young Stars    KC-8    Alcides Escobar    Kansas City        F
Dual Young Stars/Prospects    KC-15    Aaron Crow/Eric Hosmer    Kansas City        F
Dual Young Stars/Prospects    KC-16    Aaron Crow/Tim Melville    Kansas City        F
Prospects    LAA-5    Wes Hatton    Los Angeles/California        F
Prospects    MIA-6    Kyle Skipworth    Miami        F
Dual Young Stars/Prospects    MIA-8    Gaby Sanchez/Kyle Skipworth    Miami        F
Dual Young Stars/Prospects    MIA-9    Mike Dunn/Kyle Skipworth    Miami        F
Dual Young Stars/Prospects    MIA-10    Mike Dunn/Gaby Sanchez    Miami        F
Active Stars    MIL-5    Corey Hart    Milwaukee        F
Active Stars    MIL-6    Yovani Gallardo    Milwaukee        F
Prospects    MIL-9    Seth Lintz    Milwaukee        F
Active Stars    MIN-7    Josh Willingham    Minnesota        F
Young Stars    MIN-9    Glen Perkins    Minnesota        F
Dual Young Stars/Prospects    MIN-13    Kyle Gibson/Aaron Hicks    Minnesota        F
Dual Young Stars/Prospects    NYM-13    Reese Havens/Josh Thole    New York (National)        F
Prospects    NYY-18    Brett Marshall    New York (American)        F
Dual Young Stars/Prospects    NYY-22    Jeremy Bleich/D.J. Mitchell    New York (American)        F
Dual Young Stars/Prospects    NYY-23    Garrison Lassiter/D.J. Mitchell    New York (American)        F
Dual Young Stars/Prospects    NYY-24    Garrison Lassiter/Brett Marshall    New York (American)        F
Active Stars    PHI-7    Joe Blanton    Philadelphia        F
Active Stars    PIT-4    Casey McGehee    Pittsburgh        F
Dual Young Stars/Prospects    PIT-12    Pedro Alvarez/Colton Cain    Pittsburgh        F
Active Stars    SD-4    Edinson Volquez    San Diego        F
Young Stars    SD-5    Micah Owings    San Diego        F
Young Stars    SD-6    Kyle Blanks    San Diego        F
Dual Young Stars/Prospects    SD-11    Casey Kelly/Donavan Tate    San Diego        F
Young Stars    SEA-8    Adam Moore    Seattle        F
Dual Young Stars/Prospects    SEA-13    Nick Franklin/Justin Smoak    Seattle        F
Active Stars    STL-9    Kyle McClellan    St. Louis        F
Active Stars    TB-1    Ben Zobrist    Tampa        F
Active Stars    TB-3    Jeff Niemann    Tampa        F
Prospects    TB-11    Jeff Malm    Tampa        F
Prospects    TB-12    Austin Maddox    Tampa        F
Prospects    TB-13    Kyle Lobstein    Tampa        F
Dual Young Stars/Prospects    TB-15    Wade Davis/Jeff Malm    Tampa        F
Active Stars    TEX-3    David Murphy    Texas        F
Active Stars    TEX-5    Joe Nathan    Texas        F
Prospects    TEX-7    Robbie Ross    Texas        F
Prospects    TEX-8    Tommy Mendonca    Texas        F
Active Stars    TOR-4    Kelly Johnson    Toronto        F
Active Stars    WAS-2    Mike Morse    Washington        F
Dual Young Stars/Prospects    WAS-12    Destin Hood/Matthew Purke    Washington        F