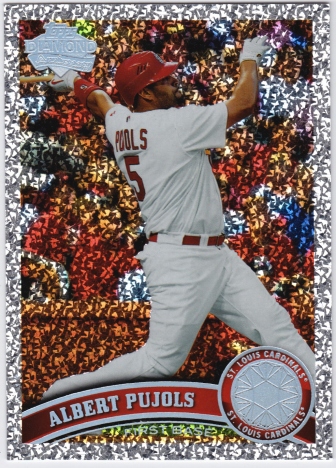 Join Beckett Baseball's Chris Olds and Brian Fleischer as they rip into a box of 2011 Topps baseball cards in this latest episode of Box Busters.
What will they find inside? Watch and find out here: 2011 Topps Baseball (We'll have embedded video here soon … still some kinks to be worked out.)
—
***CONTEST NOW CLOSED***
How can you win a hobby box of 2011 Topps?
After you watch the video, answer these three questions below in a comment right here (below) on Beckett.com.
1. What's your name?
2. What's your favorite team?
3. Who was featured on the last card found in this box break?
One person will be randomly selected from all entries received with correct answers — as long as they include an email address — by Friday, Feb. 18, at 10 a.m. Central time.
Want to enter more than once? Go for it …
(Comments will be held for moderation so you can't just copy someone else's answers. They will be unlocked after the deadline passes.)