Blowout Cards settles court case with Upper Deck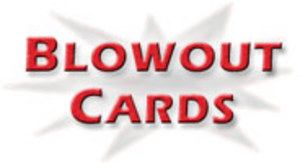 By Chris Olds | Beckett Baseball Editor
Blowout Cards has settled its lawsuit against Upper Deck that had alleged that the Carlsbad, Calif.-based card company's distribution policies introduced last year were illegal under antitrust laws and "manipulated the pricing of its products."
As a result, The Fantastic Store, Blowout's retail storefront in Chantilly, Va., has been granted Upper Deck Certified Diamond Dealer status and can sell the company's products. Meanwhile, the long-running BlowoutCards.com online storefront does not sell current Upper Deck products at this time.
Beckett Media caught up with Blowout owner Thomas Fish for a quick Q&A about the case and what it might mean for collectors.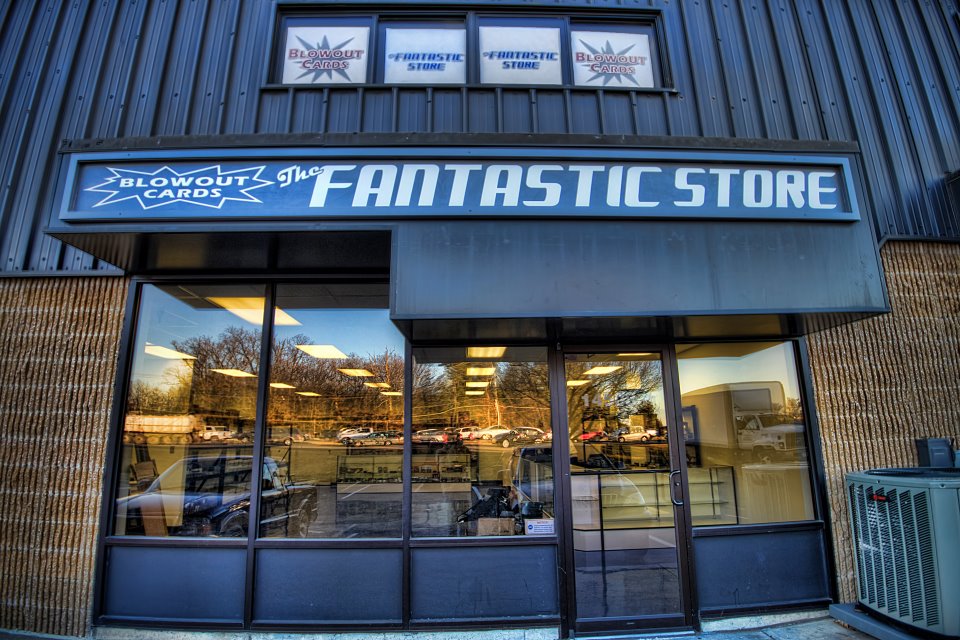 Beckett: Some collectors might not know about your lawsuit. In a nutshell, you were previously denied the ability to sell UD products under its recently adopted programs for distributors or retail stores, despite being one of the hobby's biggest dealers.What is your current status?
Fish: "Blowout Cards' The Fantastic Store was recently granted Certified Diamond Dealer status. We look forward to offering Upper Deck products at our first retail brick and mortar shop in Chantilly. Anyone interested in purchasing Upper Deck products from The Fantastic Store." [Get more details about the store here.] 
Beckett: Details of the settlement are confidential, right?
Fish: "The matter has been resolved to the satisfaction of both parties."
Beckett: So what is allowed under the program for you?
Fish: "Only Authorized Internet Retailers are permitted to sell current Upper Deck Products online. A current Upper Deck Product is defined as having released within the last 90 days. The Blowout Cards website and forum will continue to promote Upper Deck products including product information, checklists and discussion areas for all new Upper Deck releases. At this time Upper Deck products will not be available at Blowoutcards.com. Collectors interested in purchasing Upper Deck products by the box or case can contact our store manager, Matt Thomas, at thefantasticstore@blowoutcards.com or stop by our brick-and-mortar hobby store."
Beckett: You've had a big presence online for years but just recently opened your retail store. Critics might say that you opened your store as a result of the programs put in place by Upper Deck and Panini America. What's your response to that?
Fish: "Currently we are an Authorized Internet Retailer for Panini. We will be applying to become an 'AIR' for Upper Deck in the very-near future. Both companies have programs designed to help hobby shops succeed. My team and I over the past few years have received numerous requests to open our warehouse facility to the public. At times we did allow customers to pick up their orders at our warehouse. Our store was opened so that our customers could benefit from those programs. The Fantastic Store offers a fun environment for our customers to shop and experience our great hobby. We are excited to be part of any programs that will help collectors enjoy it as well."
Beckett: Why did you worry about selling Upper Deck's products if its portfolio has gotten smaller? Is it a matter of having something for everyone?
Fish: "Our goal has always been and continues to be to offer sports, gaming and entertainment cards, supplies and related products to consumers who desire them at the most-competitive prices while maintaining unparalleled customer service. Upper Deck does have products that are desirable and [we are] pleased that we can offer them at our retail store. Upper Deck's hockey brands continue to be some of the most sought-after by collectors. Their collegiate brands have a following as well. Being able to now provide those products at our store is great for our customers and our business."
Beckett: Where do you see your storefront attention being in, say, five years? Same? More retail? How about for the overall hobby?
Fish: "We are seeing very strong growth in the non-sport side of the business along with the gaming side. There is a new card game called Cardfight Vanguard which could become the next craze. Recent releases such as The Walking Dead and Big Bang Theory have done very well and interest in non-sports continues to grow. The 2011 football sets had an incredible run and continues to do well and should carry over to 2012 with Andrew Luck and RG3. Collectors are very excited and we are anticipating record football sales in 2012. … Collectors can't get enough of the high-end products and we are always looking to stock the hottest, most-desirable items. Do I see growth? Absolutely.
"Where will Blowout Cards be focusing our attention?  Simple, wherever our customers are focusing their attention."
Chris Olds is the editor of Beckett Baseball magazine. Have a comment, question or idea? Send an email to him at colds@beckett.com. Follow him on Twitter by clicking here.