Bill Mastro sentenced to 20 months in federal prison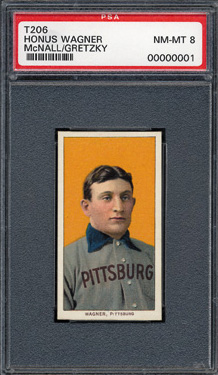 By Ryan Cracknell | Hobby Editor
So what does a history of fraud in high-profile sports memorabilia auctions get you? For Bill Mastro, it's 20 months in federal prison.
That was the sentence handed down by U.S. District Judge Ronald Guzman on Thursday. It could have been as much as five years but Guzman and prosecutors agreed on the lighter sentence based on Mastro helping authorities following his 2012 indictment.
In a plea agreement, Mastro admitted to driving up prices through shill bidding between 2002 and 2009. He and his associates would bid up auctions to drive prices higher.
"The long-running and systematic nature of the scheme undermines confidence in the auction house and sports-memorabilia industries, and calls into question the true value of merchandise," said Assistant U.S. Attorney Steven J. Dollear.  "The defendant's ultimate goal was to beat the competition and garner more business for his auction house, and, in the end, more money for himself."
After decades of whispers and suspicions, Mastro finally admitted to trimming the famed T206 Honus Wagner that would go on to be graded PSA 8 and sold to Wayne Gretzky and Bruce McNall. When Mastro sold the card in 1987, he didn't disclose the fact that it had been altered. He was also involved in subsequent sales of the card in 1991 (to Gretzky and McNall) and 2000. Again, he didn't given any hint about what he'd done to the card.
Also highlighted in the sentencing was an 1869 Cincinnati Red Stockings ball that was sold in 2006 for $62,000. Mastro was aware that the ball had undergone testing by an earlier buyer that alleged that it had paint on it produced after WWII. Mastro failed to disclose this in the 2006 sale.
Mastro, the former head of Mastro Auctions, was once one of the most powerful people in the hobby. However, that empire came tumbling down not long after Mastro and several of his staff became subject of an FBI investigation in 2006.
In addition to the sentence, Mastro was fined $250,000.
Mastro must report to prison by November 30 so he can be available to testify against Doug Allen and Mark Theotikos, two former Mastro Auctions executives scheduled to be sentenced in October. Both have plead guilty to fraud. A fourth Mastro staffer, William Boehm received two years of probation after admitting to lying to federal investigators.