Big Red Machine and more cap off National auto guests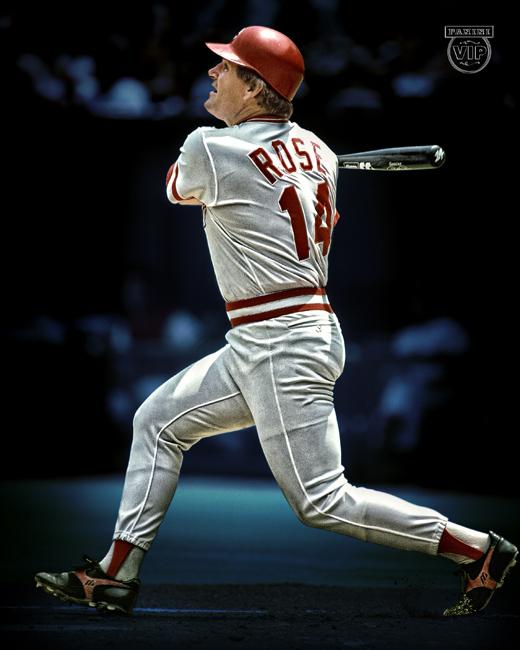 By Stephen Laroche | Beckett Media
Several of the greatest names in baseball history will be helping close down the 36th National Sports Collectors Convention today in Chicago and fans in attendance are excited to meet their heroes. Many of them are Hall of Famers and there will be four prominent members of the Cincinnati Reds that dominated the National League in the mid-1970s in the form of Johnny Bench, Tony Perez, Joe Morgan, and Pete Rose.
The game's funkiest decade is very well-represented as the show comes to its conclusion and the talent appearing at the TRISTAR Autograph Pavilion will also include Eddie Murray, Steve Carlton, Joe Torre, Brooks Robinson, Ozzie Smith, Lou Brock, and Bruce Sutter. Maury Wills and John Candelaria will be VIP signers.
Who else will be signing on the last day of the National? Find out after the jump.
Baseball fans also have several more options in regard to players they can meet as Roger Clemens, Craig Biggio, Tom Glavine and Frank Thomas are all scheduled to appear. Todd Hollandsworth and Dontrelle Willis will have free autographs for those with VIP tickets.
Several top football talents will also grace the autograph pavilion and all of them are Hall of Famers with Fred Biletnikoff, Ray Guy, Bob Lilly, Rickey Jackson, and Randy White picking up the pen and signing for their fans.
Here is the complete schedule of signers on Sunday at the National:
Eddie Murray     10:45 AM
Johnny Bench     11:00 AM
Fred Biletnikoff     11:00 AM
Steve Carlton     11:00 AM
Roger Clemens     11:00 AM
Todd Hollandsworth*     11:00 AM
Tony Perez     11:15 AM
Dontrelle Willis*     11:15 AM
Pete Rose     11:30 AM
Maury Wills*     11:30 AM
Brooks Robinson     12:00 PM
Joe Morgan     12:30 PM
John Randle     12:30 PM
Randy White     12:45 PM
Joe Torre     1:00 PM
Craig Biggio     1:15 PM
Ozzie Smith     1:30 PM
Lou Brock     1:45 PM
Whitey Herzog     2:00 PM
Rickey Jackson     2:00 PM
John Candelaria*     2:15 PM
Tom Glavine     2:15 PM
Ray Guy     2:30 PM
Bruce Sutter     2:30 PM
Frank Thomas     2:30 PM
Bob Lilly     3:00 PM
* – VIP signer
Stephen Laroche is the editor of Beckett Hockey and a contributor to other Beckett Media publications. Have a comment, question or idea? Send an e-mail to him at slaroche@beckett.com. Follow him on Twitter @Stephen_Laroche.