Big-Name MLB Players Possibly Moving This Offseason
The MLB free agency period has officially begun and there are some big-name free agents that are projected to join new teams in 2019. Many players are also even being discussed in possible trade scenarios. When a player is signed by a new team or traded to one it can immediately boost the value of their cards. Just last year Giancarlo Stanton's 2008 Bowman Chrome Auto nearly tripled in value and reached as high as $500 ungraded when he was traded to the Yankees. That was one of the highest peaks of that particular card all year. Here is a list of some players who will be often mentioned this off-season and could be on the move to a new team very soon.
Bryce Harper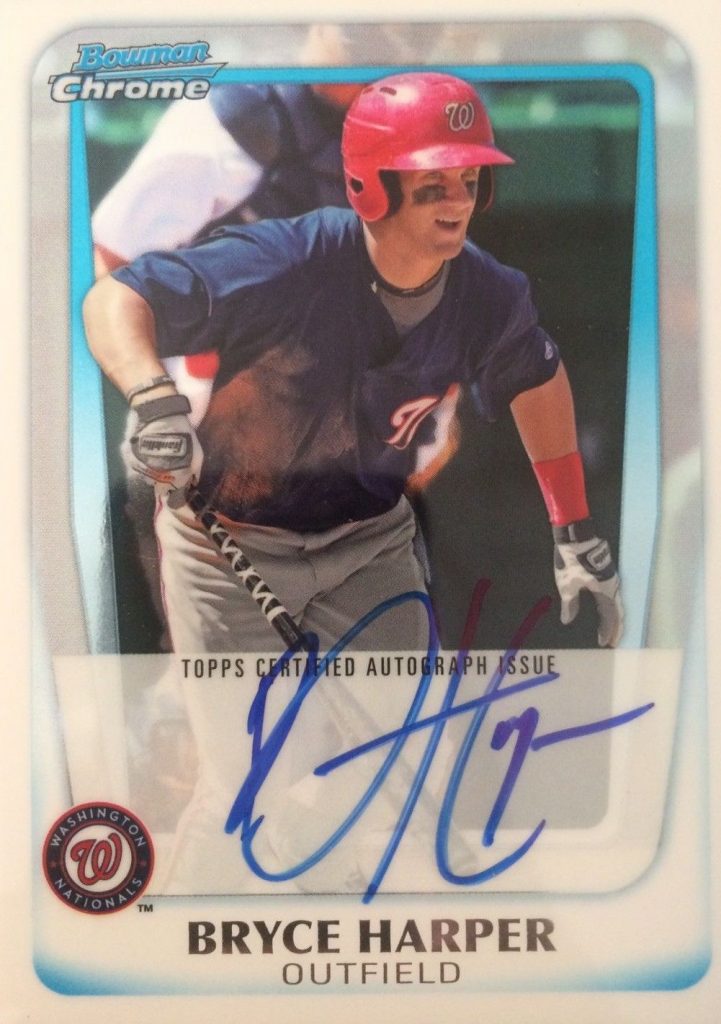 Harper is only 26-years-old and has already accomplished what only a handful of players have done in the history of baseball. He already has almost 200 career home runs and sports an OPS of nearly .900. He has already reportedly turned down a 10-year $300 million offer from the Washington Nationals which was offered during the end of the 2018 season. According to many baseball writers and news from the GM meetings the Yankees don't plan to be in on Harper and the teams projected to be the most in on signing him are the Phillies, Giants or the Cubs (if they're able to move someone in a trade to shed payroll). There could be a dark-horse team like the Cardinals or Dodgers as well that could land Harper because his agent Scott Boras has said that they already have a deal pending. Many collectors should be loading up on Harper immediately if it's not already too late because he is the talk of this off-season and his card values will instantly see a bump in value once he signs with a new team. Two cards to look for are his 2011 Bowman Chrome Autograph which sells for $500-600 ungraded at eBay auction, look for one with a bold signature. Another card would be his 2012 Topps Update Rookie, which sells for $25-40 ungraded, this is a great card to buy and have graded. Both cards have plenty of room to grow in value.
Manny Machado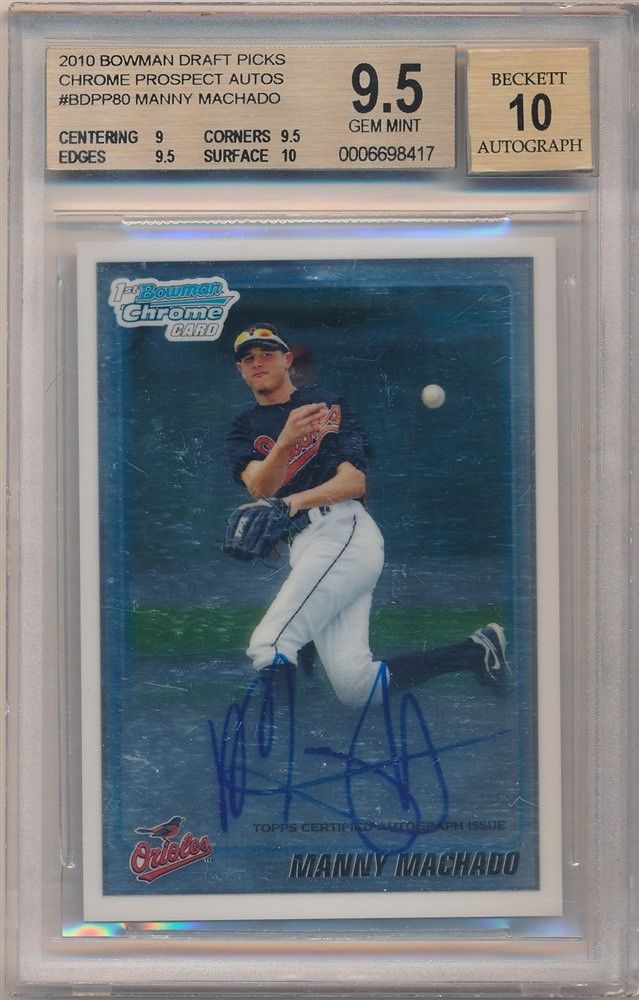 Machado, similar to Harper, is often called a once-in-a-generation player (though he just happens to be on the market at the same time as Harper). Machado will turn 27 during the middle of next season and already has 175 career home runs and has played both third base and shortstop. There have been a number of teams interested in signing Machado as a free agent including the Yankees, White Sox, Phillies, Cubs, and Cardinals. The Yankees are intriguing because Didi Gregorious is projected to miss half the season recovery from Tommy John surgery which would open a spot for Machado to sign with them. The White Sox are looking to make a splash and build around Machado with some of their top young prospects so they're certainly in the mix as well. The Phillies could look to sign Machado as well if they miss out on Harper. Machado's most collectible card remains his 2010 Bowman Chrome Auto which sells in the $500-$560 range in a BGS 9.5/10 at eBay auction. This card in that grade could reach $700-750 range if he does land with the Yankees as the popularity of playing in New York typically increases card values.
Jacob DeGrom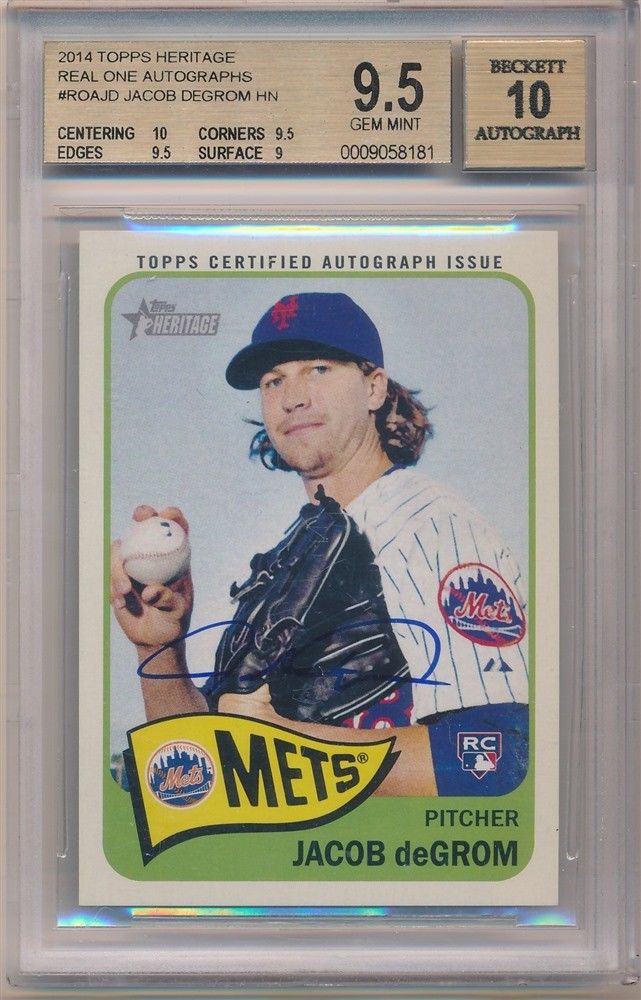 The Mets recently hired a new general manager Brodie Van Wagenen who was previously an agent and hasn't ruled out the possibility of DeGrom being on the move in a possible trade. DeGrom made headlines during the middle of the season last year when he said he wanted an extension with the team or wants to be traded. DeGrom is scheduled to become a free agent after his 2020 season, the Mets are in a tricky spot and will have to most likely decide this off-season whether or not to keep DeGrom and sign him to a possible five or six-year deal or trade him to another team and land three or four possible young prospects. DeGrom's value is at an all-time high coming off a season where he sported a 1.70 ERA and had 269 strikeouts. He is one of the favorites to win the NL CY Young Award. One of DeGrom's most sought after cards is his short print 2014 Topps Heritage Autograph, the card went way up in value this past year due to his monster season. A BGS 9.5/10 sells in the $200-225 range at eBay auction but has plenty of upside to continue going up in value.
Patrick Corbin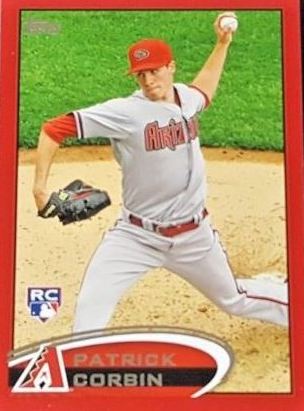 Corbin posted his best season of his career last season had a 2.47 ERA with 246 strikeouts. He is projected as the best free agent pitcher available this off-season (now that Kershaw has re-signed with the Dodgers). The Yankees have been linked as the possible favorite to sign him especially with their general manager Brian Cashman stressing the team needs pitching since their 2018 season ended. One other team that could be in the mix to sign Corbin are the Astros who are projected to lose Dallas Keuchel and Charlie Morton to free agency and Lance McCullers Jr. will miss the entire 2019 season due to Tommy John surgery. If the Yankees or Astros are out of the mix to sign Corbin, other possibilities could be the Braves, Nationals, Phillies, Dodgers, Giants or Angels. Corbin's most sought-after card is his 2012 Topps Update Rookie with in a red border. One of Corbin's rookie update cards with a red border sold for $10 at eBay auction in October. The Trout and Harper featured in the same card have sky-rocketed and many other red border cards like Corbins will soon follow!
J.T. Realmuto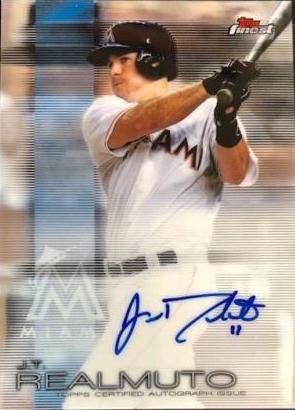 Realmuto is one of the most under-rated players in the MLB and one of the best overall catchers in the league. He has already told the Marlins he has no intention of re-signing with the team. There have been 8-10 teams interested in acquiring J.T. Realmuto via trade. He has been linked to be traded to the Nationals, Braves, Yankees, Red Sox, A's, Astros, Angels, Mets, Brewers and Rockies. It's hard to predict where he will wind up but he will most likely be on a new team in 2019. Realmuto's most popular card is his 2016 Topps Finest auto which sells for just $5-10 at eBay auction. This could be a great buy-low for any collector.
Which MLB players are you buying this off-season?