Big Cards from Top 2019 NFL Draft Picks – Beckett Pricing Insider
This edition of the Beckett Pricing Insider is brought to you by GTS Distribution. Watch Go GTS Live – The Hobby's Web Show, every Thursday at 9 PM EST.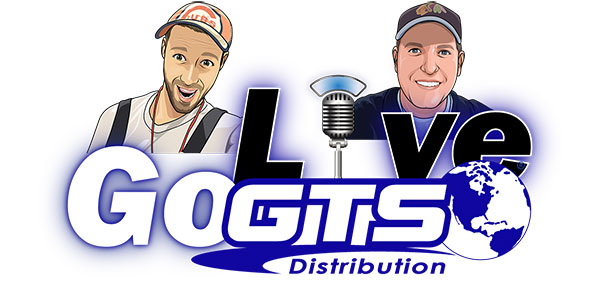 The NFL Draft has come and gone. Hopefully everyone's teams got the help they need to improve their teams.
As most suspected, Kyler Murray was the first overall pick for the Arizona Cardinals. There were plenty of other big-name players that were taken in the first round as well.
Now collectors will know whose cards to chase. Here are some of the top-selling cards of key rookies from the draft.
2019 Panini Prizm Draft Picks Autograph Prizms Green #101 Kyler Murray /5 – $1,200
Not surprisingly, the top pick in the draft is selling for the highest amounts. This is the second year in a row that the Cardinals have taken a quarterback in the first round. Hopefully this time works out a little better for them.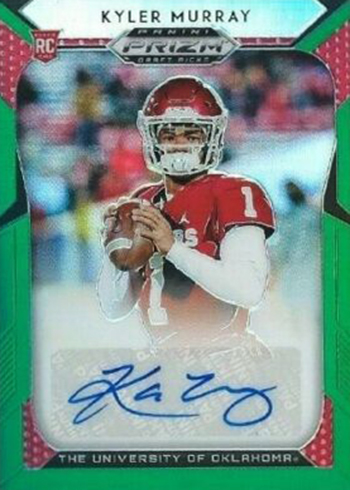 2019 Leaf Metal Draft Prismatic Wave Gold #BANB1 Nick Bosa 1/1 – $260
Nick Bosa was taken by the 49ers with the second overall pick. He is Joey Bosa's brother and has been said to have even more potential. Only time will tell if Nick will be one of the rare defensive players to make an appearance on the hot list.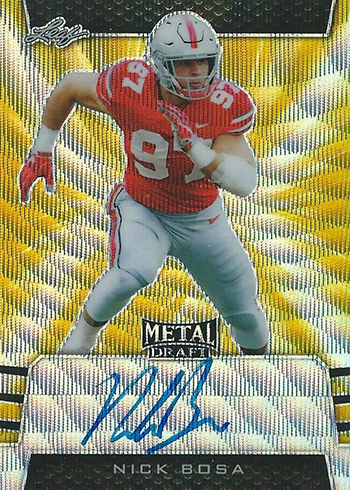 2019 Panini Contenders Draft Picks Fame Ticket #113 Dwayne Haskins /5 – $599
With the 15th overall pick the Washington Redskins take Dwayne Haskins out of Ohio State. The Redskins are in desperate need for a quality quarterback after Alex Smith suffered a broken leg that could possibly end his career. Many scouts are saying that Haskins is the best quarterback in the draft. It's still unsure as to how well Haskins will fit in the NFL, but collectors are already spending big bucks on his cards.