BGS Sunday Standouts: Week 5
This week's NFL Sunday games have come and gone and left us with some great performances to consider. We had The Goat being The Goat while young quarterbacks continue to make their cases for next in line. King Henry fell just short of rushing record and the entirety of the Dallas defense showed off as well. However, rest assured, there are no kickers on this week's list. Now, here are our picks for the BGS Sunday Standouts: Week 5 edition.
#3 – Mike Williams
In what was hands-down the best game of the weekend, the Los Angeles Chargers went blow for blow with the Cleveland Browns in a 47-42 victory. Baker Mayfield, Nick Chubb, and Justin Herbert all stood out in this showdown, but Mike Williams takes the nod here. Herbert's favorite target hauled in eight catches for 165 yards and two touchdowns leading all receivers in the game. This BGS 9.5 2017 Panini Encased Mike Williams Scripted Signature is currently at auction and ends this Thursday. It would be a nice pickup for the Williams collector.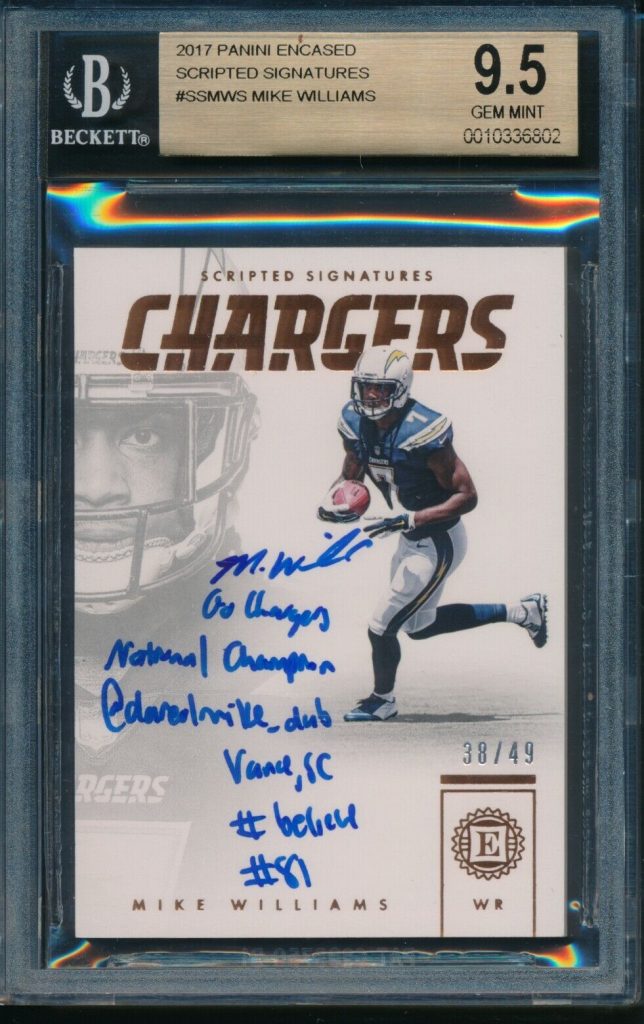 #2 – Jameis Winston
Jameis Winston lands here in the number two spot behind another strong showing on Sunday. His 279 passing yards and four touchdowns were enough to push the Saints past the Washington Football Team. High-end collectors should check out this BGS 9.5 2015 Panini Prizm Jameis Winston Gold Vinyl Rookie Autograph.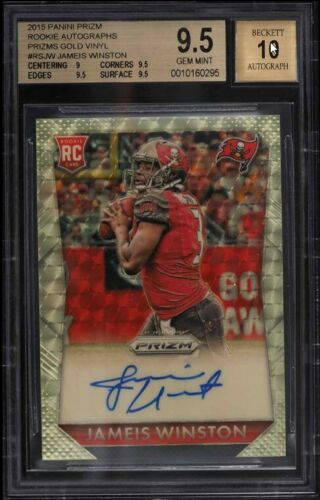 #1 – Tom Brady
From the formers Bucs quarterback to their current one, Tom Brady. All you really need to know about the Bucs win over the Dolphins is that Brady played so well that there was a Blaine Gabbert sighting. Brady passed for 411 yards and five touchdowns and now the Bucs are 3-0 at home. This BGS 9.5 2020 Panini Mosaic Tom Brady Mosaic is a great example of an affordable, available, Brady.