BGS Diary Predictor (Sept.): What will Olds submit?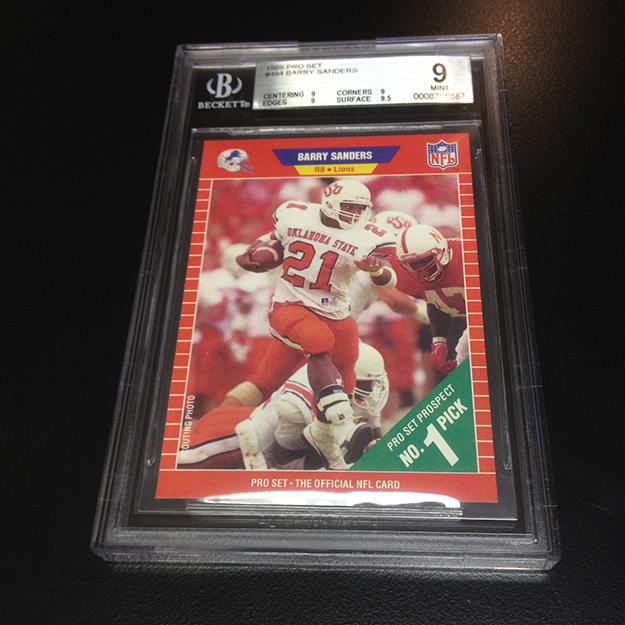 We recently introduced the BGS Diary and it seems like a few of you liked hearing about what — and why — Beckett Baseball Editor Chris Olds submitted what he did for grading.
He's prepared his five cards for grading in September and we want to see if you can predict which of his cards will end up slabbed. Of the 10 cards listed below, a few are headed to Beckett Grading Services today for his next BGS Diary.
Can you predict which ones they will be?
—
Loading ...
—
PAST BGS DIARY POSTS
— October: Rookie Cards, Moneyball & Watergate
— November: Vintage, booklets Dr. Beckett & more
— December: Saban, Cerrano, Hawk, Animal & practice
— January: Bull Durham, Star hoops, "Macho Man" … and Bill Murray's baseball card?
— February: Chasing Amy, metal minis, USA Baseball green and, of course, Crimson Tide
— March: WWE Divas, The Killer, Koufax and a cardboard icon 
— April: Seeing gold, stickers … and furry autographs?
— May: A lone BGS 10 Michael Jordan, another Lana, a rare Yankee & one USA Baseball lineup
— June:  Vintage Pudge, Atomic Paige, Cooperstown autographs, Canseco & more
— July: Digging vintage, Kris Bryant, "Eight Men Out," Minis and The Dude
— August: Allen & Ginter Mini Ryp, Kris Bryant, Danica Patrick, Will Ferrell & more make grade