BGS Black sparks added interest in perfect 10s
It's been nearly a month since Beckett Grading Services launched BGS Black — a simple new label that notes perfect BGS 10 Pristine cards that have four perfect 10 subgrades with a striking black flip.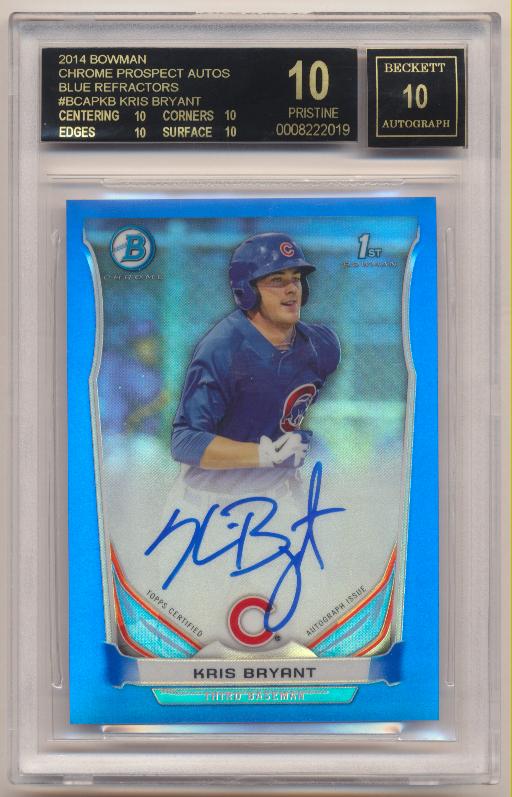 The new label has sparked a premium for sales of perfect cards, a move that BGS Director Jeromy Murray said has also prompted a number of previously graded perfect cards to be re-submitted for the new label and a number of other cards that came up just .5 short on one subgrade to be sent in for re-examination.
"[Our] feedback is that the label is demanding a premium over the standard 10s, which is good news," Murray said.
One real-world example of this can be seen with the perfect 2014 Bowman Chrome Kris Bryant card above. It sold on eBay for $3,000. That's more than double the amount of three previous BGS 10 copies of the same Blue Refractor have sold for on eBay. One sold for $1,406 in late-August, another sold for $1,130 in November and one went for $1,028 — also in August.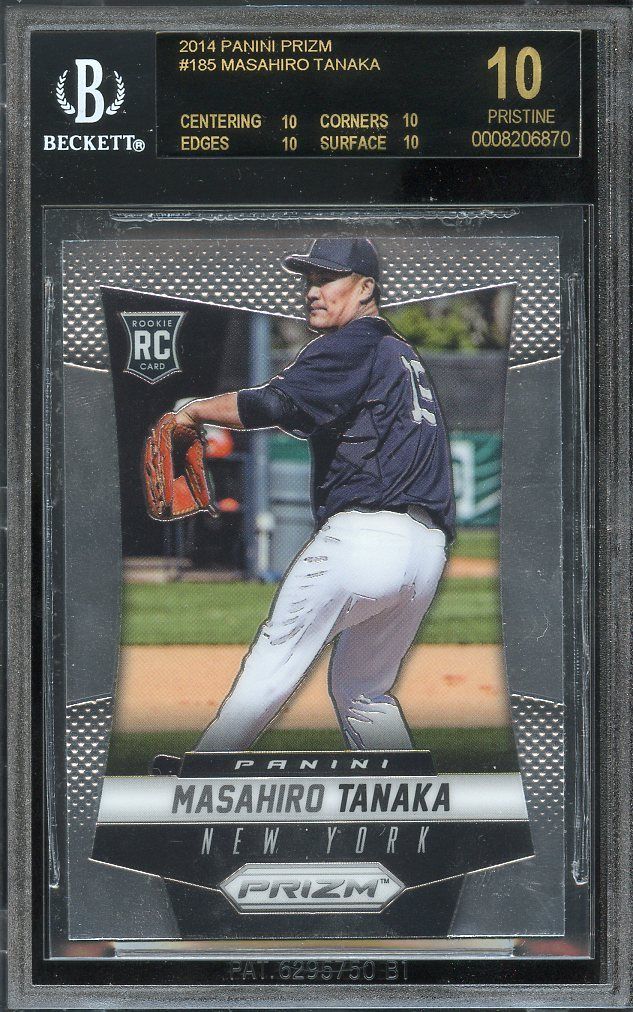 In fact, the only two similar BGS 10 Bryants to out-sell this one in recent months, according to Beckett data, were much-rarer cards — a Red Refractor auto (limited to only five copies) and a Purple Refractor auto (/10). Both of those cards — not necessarily BGS Black candidates but definitely BGS 10s — both topped $7,000 on eBay.
A number of rare and unsigned cards with the BGS Black label also have sold in recent months. A 2013 Bowman Draft Yasiel Puig — a standard card — went for $82.17, while a 2014 Bowman Chrome Mike Trout sold for $75. The same can be said for a 2014 Bowman Mookie Betts base card.
Meanwhile, asking prices are stout for more than 20 BGS Black cards on eBay — cards with asking prices everywhere from $65 for basic Bowman Rookie Cards of some players all the way up to $6,999 for rarer Refractors of players such as New York Yankees rookie Masahiro Tanaka.