The BGS 100 Most Submitted Cards: 40-31
As we dip into the BGS 100 Most Submitted Cards: 40-31, I can assure you that there aren't any more surprises. At least none of that none from 2006 Score. In fact, as we enter the Top 40 on the countdown the names should all be very familiar to collectors. Suffice to say that as the countdown progresses these will all be cards that would be considered as cornerstones of any collections. All of them are belong here, now it's just a matter of where they will land.
However, I rather enjoyed the unpredictability of the first 60 cards on the countdown. Sure, the majority of the cards have been no-brainers, but the outliers have been fun. Laurence Maroney at #50, DeAngelo Williams at #64, and Vince Young at #72 all standout. Then, of course, we opened the countdown with Brady Quinn, CJ Spiller, and Jimmy Clausen. Perhaps now everyone can see why submitting your $2 card for a bump isn't the greatest idea.
Now, let's get to card number 40 on the countdown as we head back to 1986.
40. 1986 Donruss Rookies #11 Barry Bonds XRC (5,764 Copies Graded)
This is the first time Bonds shows up on the countdown but the fact that it's with this card is a little weird. He looks nothing like the Bonds we would come to know a decade later. The 20-something-year-old pictured here could almost pass for 40-something. The Greg Oden of 1986 Donruss Rookies if you will. Either way, Bonds went on to become the Home Run King, so it's no wonder this card is as popular as it is.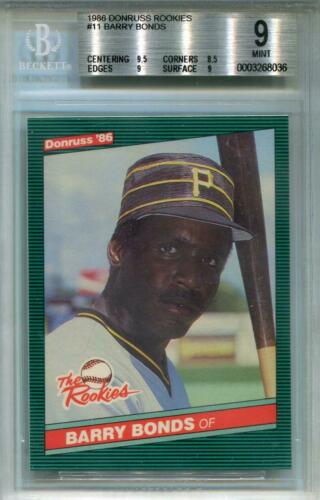 39. 1983 Topps #482 Tony Gwynn RC (5,885 Copies Graded)
This is also Tony's first card on the list, but his last card as well. I said we were done with surprises, but honestly that kind of surprises me. Gwynn doesn't quite get the hobby love he deserves, at least not in the mainstream. However, Padres fans and Hall of Fame collectors know what's up.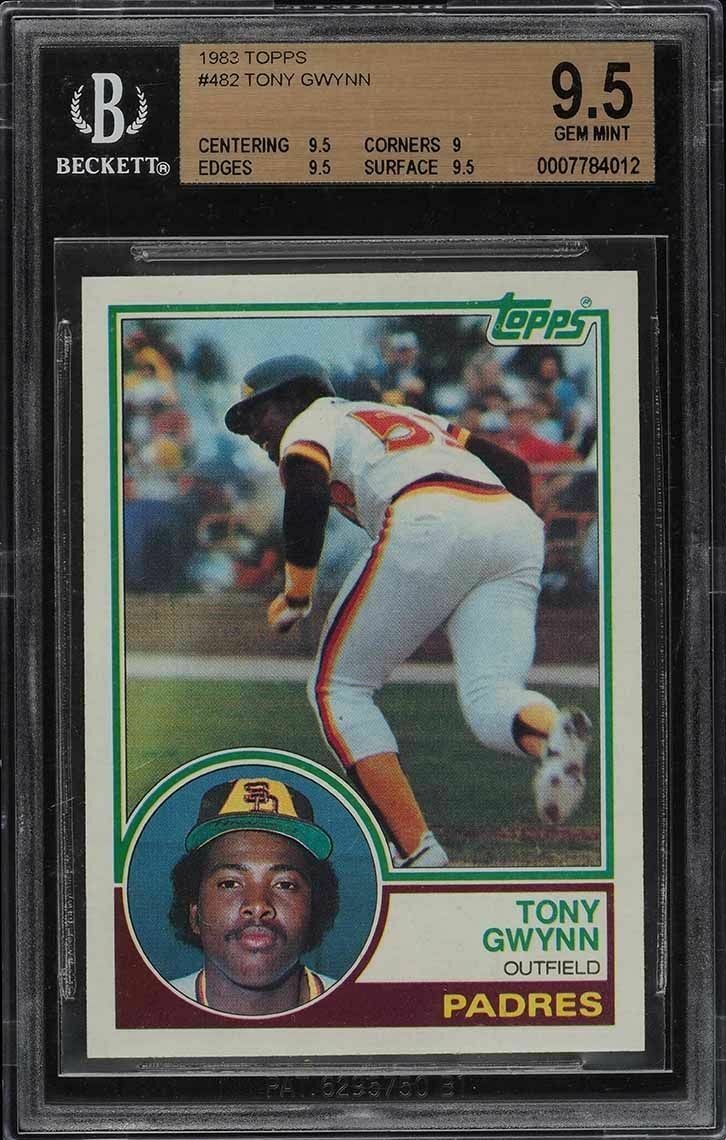 38. 1992-93 Upper Deck #1 Shaquille O'Neal SP RC/NBA First Draft Pick (5,938 Copies Graded)
Sadly, this is also Shaq's last card on the countdown as well. That makes five total cards and he is currently the single most submitted name on the list. That means this is also the last of the Shaq movie references too. So, here's to that time when he had a cameo in that Tom Green classic. You know, the one with the crude title that I probably shouldn't mention.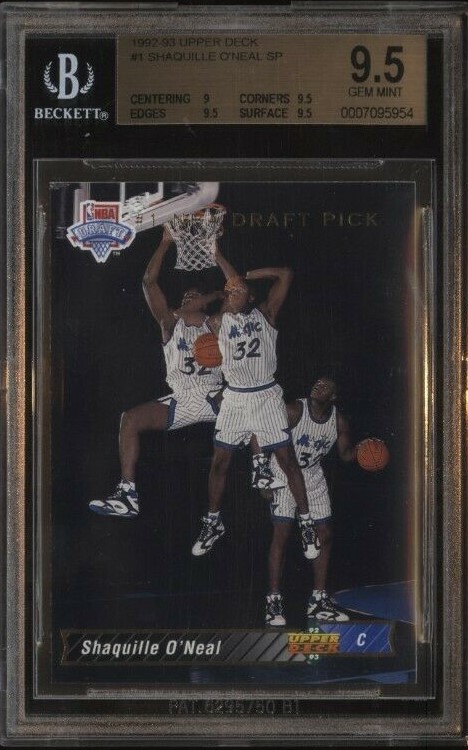 37. 1986-87 Fleer Stickers #8 Michael Jordan (5,969 Copies Graded)
Any time you mention a '86-87 Fleer Michael Jordan one's heart starts to race, even if it is the sticker. Notwithstanding the fact we are talking about a sticker, this "card" has its place firmly cemented in the hobby. Outside of some international soccer stickers, this Michael Jordan is probably the most sought after one in the industry. If you cannot go all-in on his rookie then his rookie sticker will do just fine.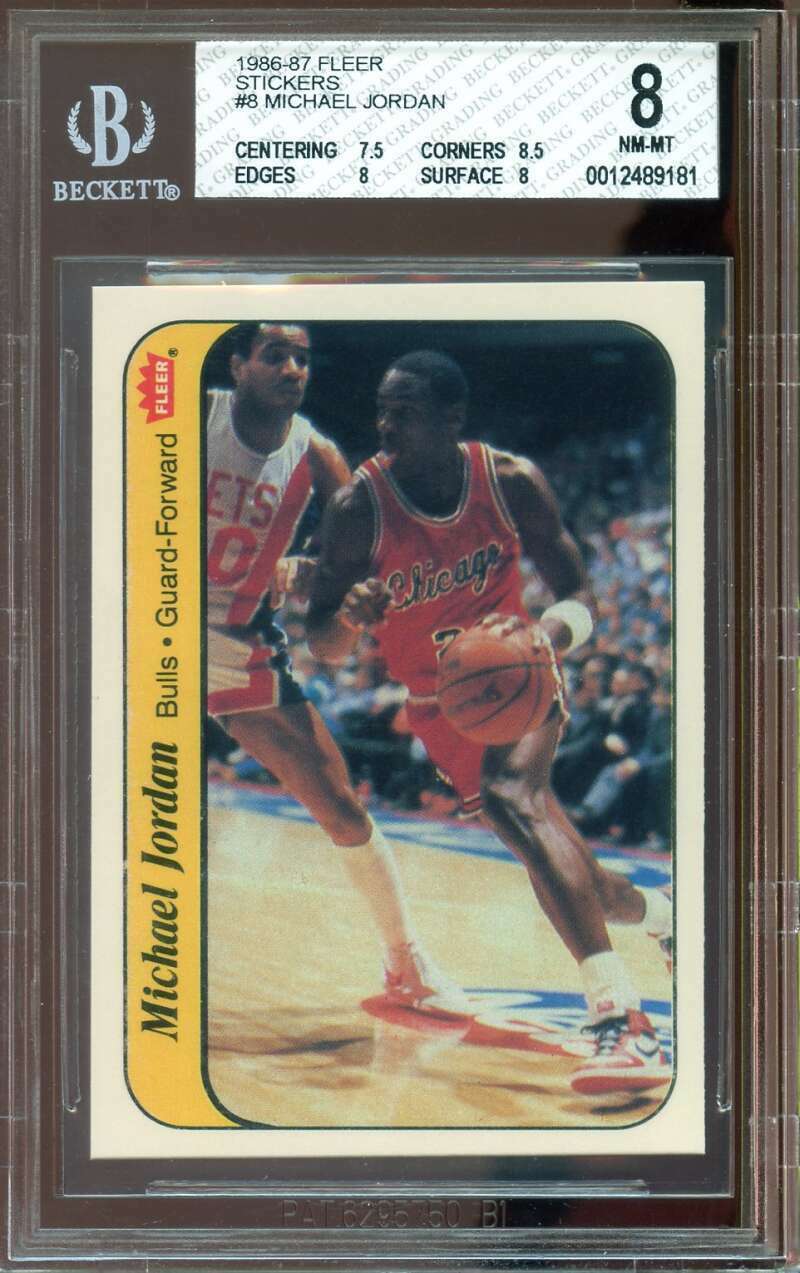 36. 1993 Upper Deck #449 Derek Jeter RC (5,992 Copies Graded)
There is no shortage of Derek Jeter rookies in the market. A collector can pretty much have their pick as to which one they might like to add to their inventory. Now, price is always a factor, so with that in mind Jeter's '93 Upper Deck is a great option if one would like to spend down instead of up. Granted, it's not the '93 SP, however, it's still a great card from the era.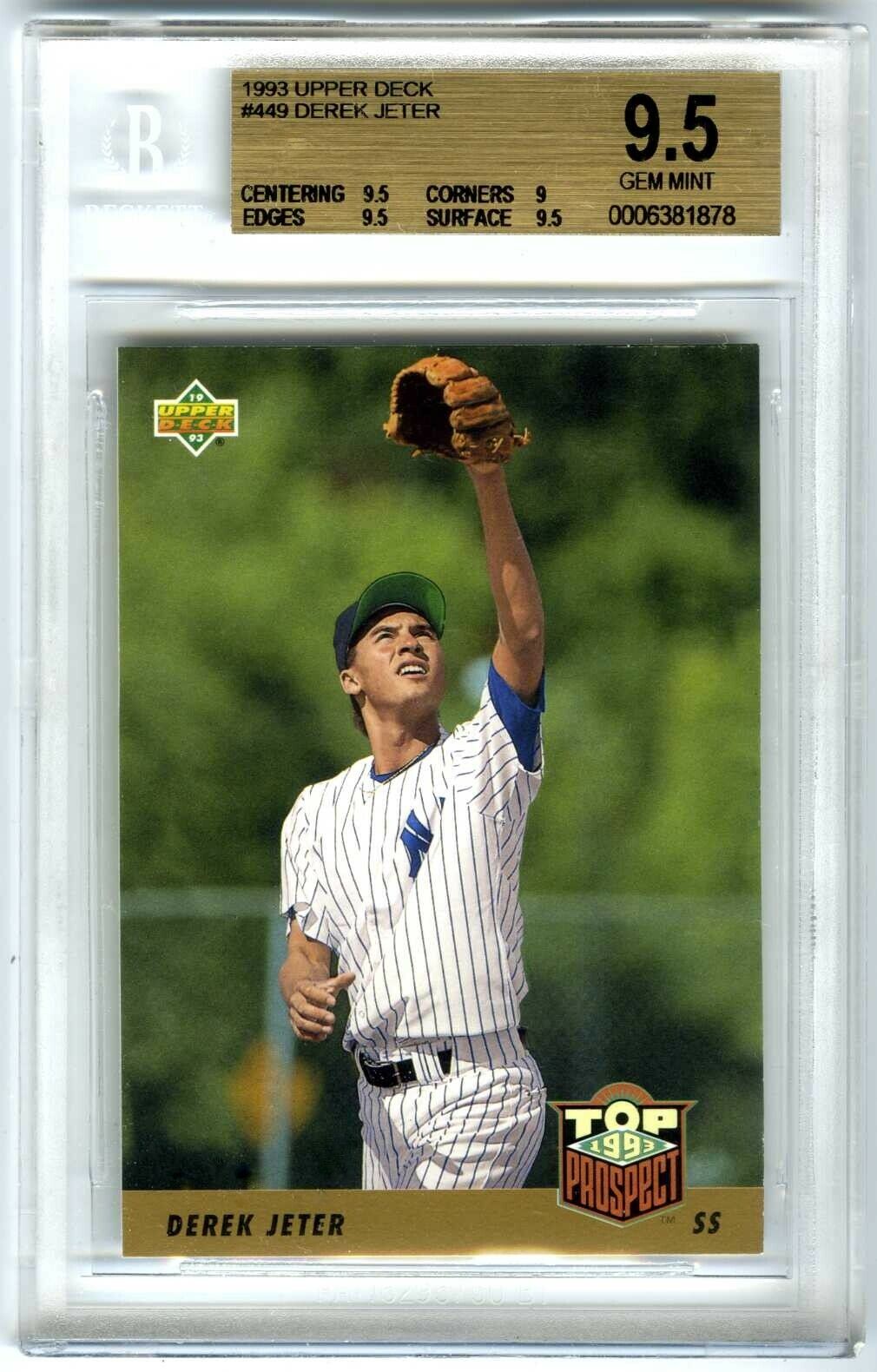 35. 1990 Leaf #300 Frank Thomas RC (6,018 Copies Graded)
The popularity and demand of this Frank Thomas rookie over the last 30-years has been a breath of fresh air in the hobby. When everyone is chasing down RPA's and silver this and holo that, it's nice to know that a '90s era base card can still capture the attention of the masses. Are there more expensive cards from the decade, sure, but this Leaf Thomas rookie holds it's own against them? It's never going to be a $10K card but it doesn't have to be. It's simply designed and a perfect example of a classic baseball card.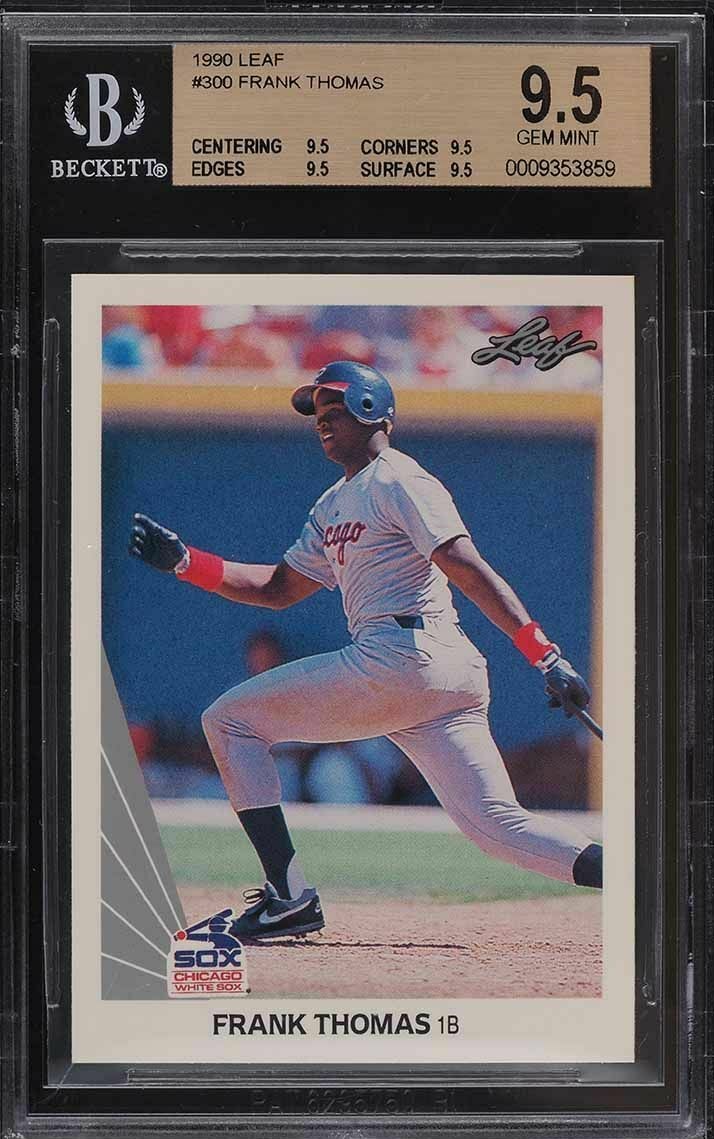 34. 2011 Topps Update #US175 Mike Trout RC (6,132 Copies Graded)
Everything I just said about the Frank Thomas rookie above is true of this Mike Trout, and then some. Back in 1990, everyone knew about Thomas and what he could become on the diamond. The same, apparently, could not be said of Mike Trout. Sure, he was a 1st Round Draft Pick, but his greatness seems to elude everyone in the hobby until it was too late. There are countless stories of guys leaving Trout rookies in common boxes only to realize it much later in his career. Just this year a collector's wife bought a tub-a-ware crate at a Goodwill that had this exact card stuffed inside a Ziploc bag. For the life of me, I do not understand how we as a hobby missed on Trout until it was shoved in our collective faces. Hindsight is 20/20 I guess.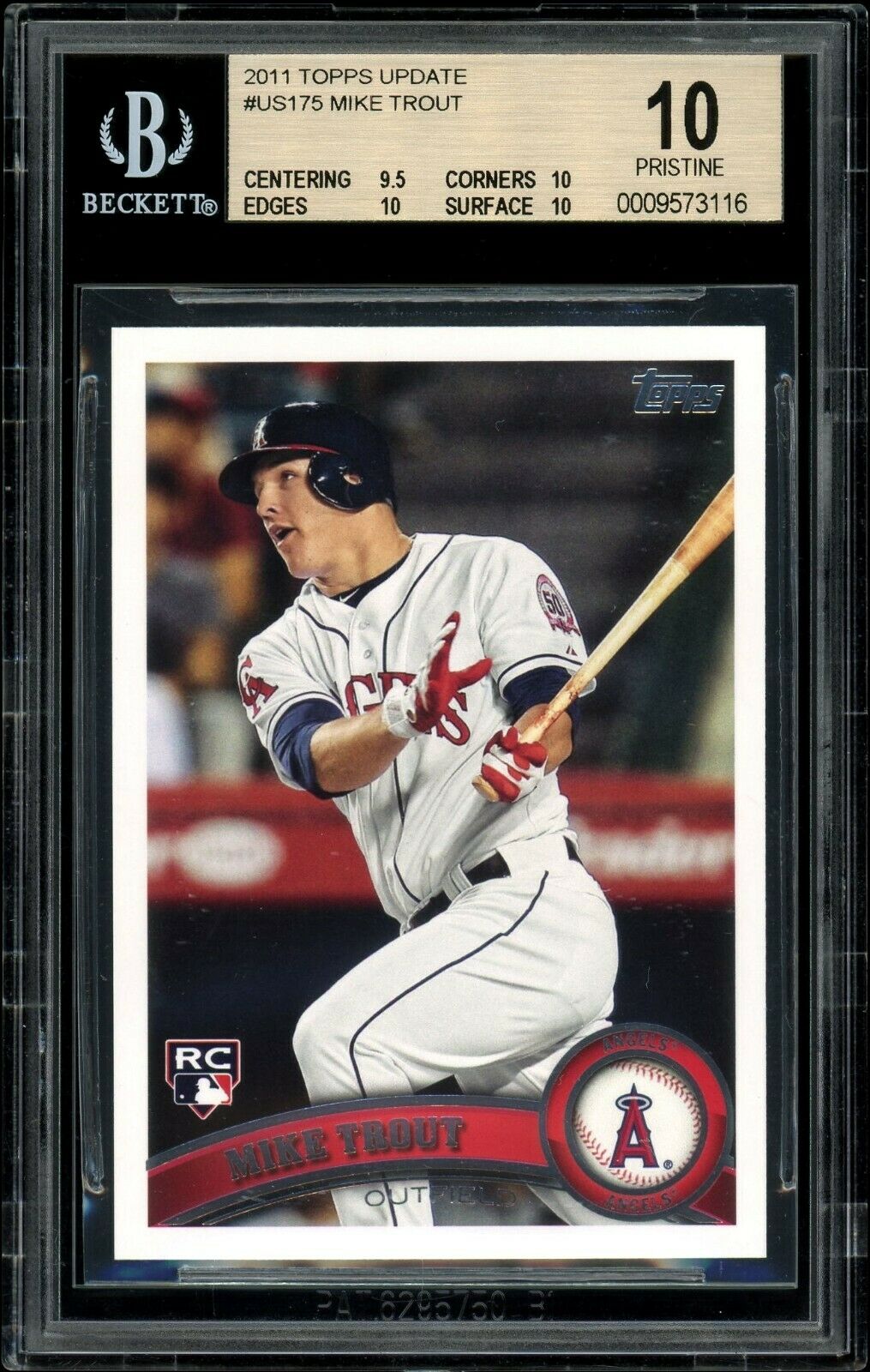 33. 1996-97 Topps #138 Kobe Bryant RC (6,419 Copies Graded)
This is also the last of Kobe on the countdown. This makes card number four placing him just behind the Big Aristotle at second for most cards on the list, appropriately tied with MJ. Almost poetically, this card is my favorite of his on the countdown, and for good reason too. It's iconic, just as he was. Rest in Peace, Mamba.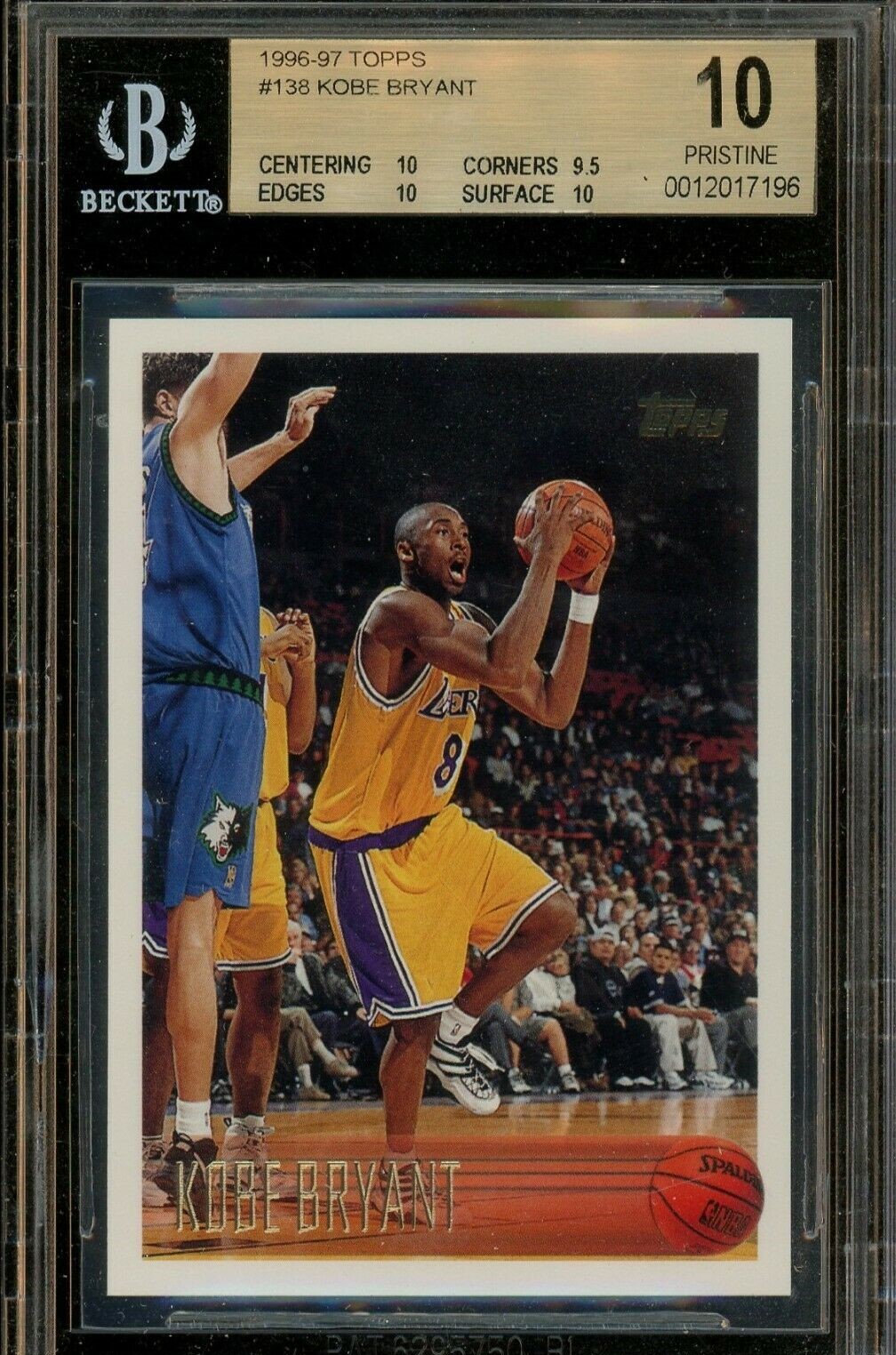 32. 1989 Bowman #220 Ken Griffey Jr. RC (6,429 Copies Graded)
For all that I love about every other Griffey Jr. on this countdown, I can't say the same for this one. In fact, I don't know too many who care for the '89 Bowman design with it's slightly larger cut than typical baseball cards. It's not exactly a "Tall Boy" nor do they fit nicely in a standard sleeve, yet here we are at number 32 on the countdown. So, I'll be quiet.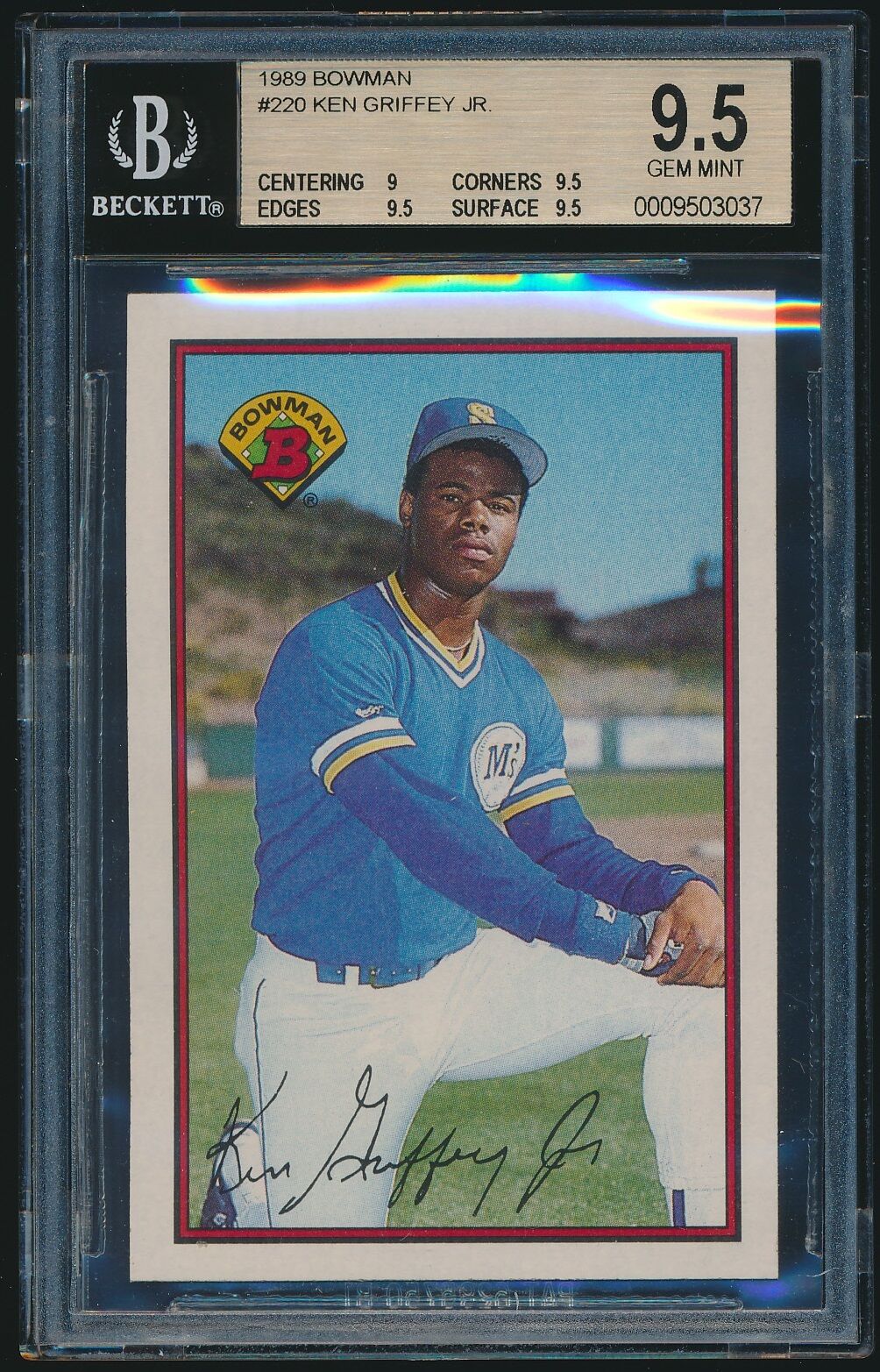 31. 1994 Upper Deck #24 Alex Rodriguez RC (6,485 Copies Graded)
ARod cracked the Top 50 last week with his '94 Flair and he's back this week inside the Top 40 with his Upper Deck rookie. Much like the '94 Flair, this card is great because it is affordable but high-grade copies do very well on the secondary market. If you're an ARod fan you probably already have it, but if you're not, it might be one to consider.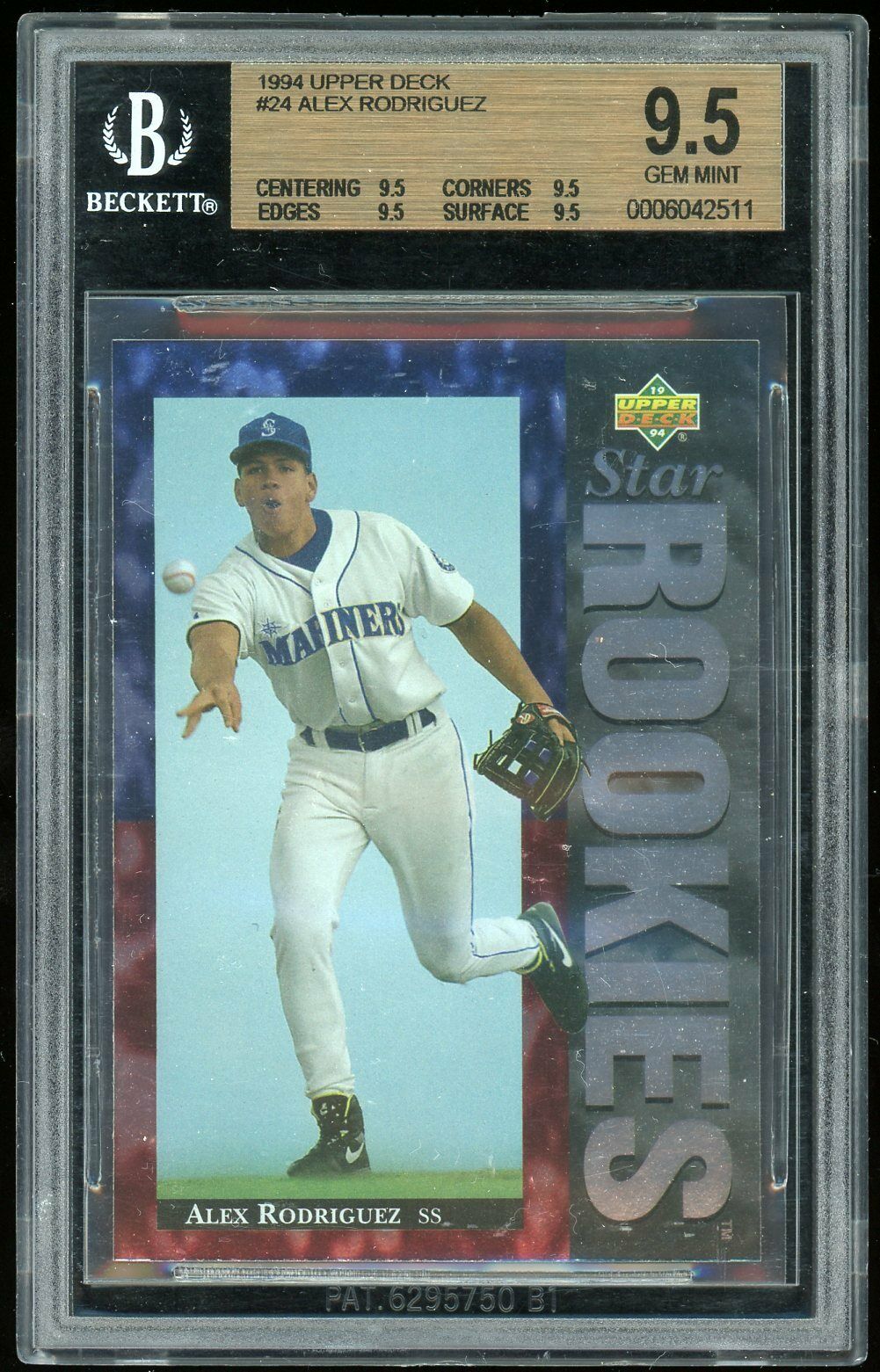 That's going to be it for the BGS 100 Most Submitted Cards: 40-31, but before we get out of here I wanted to give you an update on the names that are leading the list for submissions.
Shaquille O'Neal with 5 cards
Kobe Bryant and Michael Jordan with 4 cards
Derek Jeter with 3 cards