Better Late Than Never: 2016 Gotham Season 1 Camren Bicondova Autographs Arrive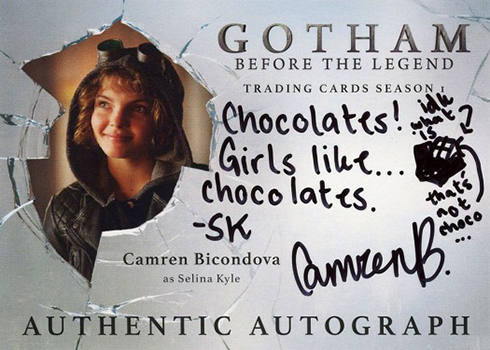 By Ryan Cracknell
2016 Cryptozoic Gotham Season 1 has an extensive Autographs checklist of more than 20 signers. You can add one more — Camren Bicondova.
The actress, who plays a young Selina Kyle, returned her cards too late to be included in packs. And because Cryptozoic doesn't do redemptions unless they're for things too big to fit in packs, the company is taking a different approach to make sure the cards get out to collectors.
The first five of the 2016 Cryptozoic Gotham Season 1 Camren Bicondova autographs are being given away through a Batman Day contest the card maker is hosting. Additional giveaways will happen on through their social media profiles on Twitter and Facebook.
Even more are headed for Cryptozoic's monthly No-Purchase-Necessary draws.
If you're heading to the Philly Non-Sports Show in Allentown in October, some of the autographs will be randomly given away there as well.
That will still leave more to pass along. Cryptozoic has said they will arrange other ways to distribute them.
Several of the Camren Bicondova autographs came with inscriptions. And, for many, they're not your basic "XOXO" and single-word inscriptions either. Many come with full quotes from the show or other incarnations of her characters. Seeing them lined up is reminiscent of Billy Drago and his epic inscriptions for various Charmed sets.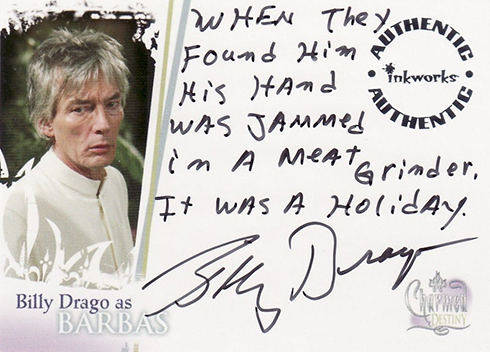 Comments? Questions? Contact Ryan Cracknell on Twitter @tradercracks.