Behind the Scenes: Where the magic happens in the sports card industry — outtakes & more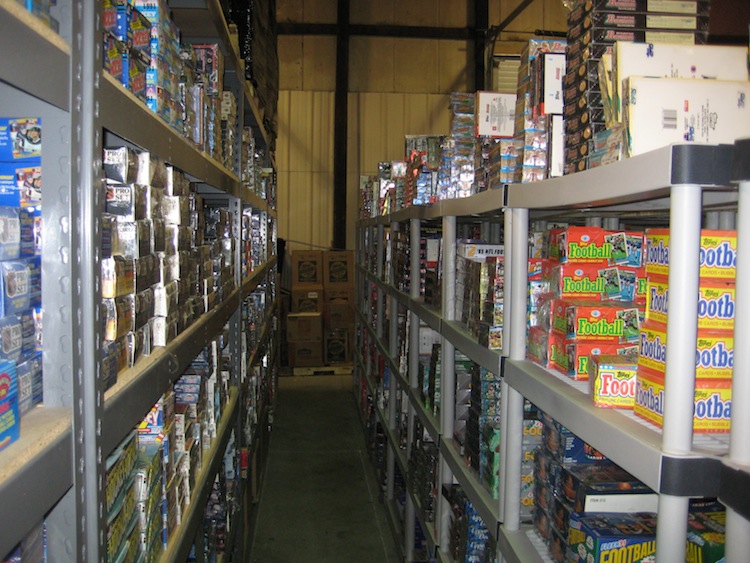 Just a small view from the warehouse floor of the Baseball Card Exchange. You can see a much grander scene in the next issue of Beckett Sports Card Monthly — the Behind The Scenes Issue.
—
By Chris Olds | Beckett Sports Card Monthly Editor
Step through the door of a card company and you might be surprised that what's inside isn't all wax packs and bubble gum.
The reality is that in many instances the locations that help sports cards come to life — or come to your door — look a lot like everywhere else but with hints and touches that there might be something unique, something creative, going on at times.
Armed with a checklist of photo ideas — blanket categories or concepts that might not apply to all locations — we recruited talent behind the scenes at several card companies and other businesses in the industry to present a visual story of what things look like everyday in the parts of the hobby you probably don't see.
We're showcasing about 40 images from all directions in the upcoming Behind the Scenes Issue of Beckett Sports Card Monthly, but we had plenty more that didn't make the cut thanks to our insiders who offered plenty.
Here's a selection of just some of the images — interesting scenes from behind the scenes.
You know, where the magic happens.
Chris Olds is the editor of Beckett Baseball and Beckett Sports Card Monthly magazines. Have a comment, question or idea? Send an email to him at colds@beckett.com. Follow him on Twitter by clicking here.
Click on each image for a closer view.