Behind-the-Scenes Gallery: NFLPA Rookie Premiere
The annual NFLPA Rookie Premiere welcomes a fresh crop of elite NFL rookies into the league and Hobby each season in May. Presented by Panini, this year's event ushered in 40 of the top quarterbacks, running backs, receivers/tight ends and one lone defensive player.
Rookies strapped on their NFL uniforms for the first time, posed for countless photos, shot promotional videos, and, of course, signed thousands of autographs for Panini football card products releasing throughout the year. More than 50 percent of all assets used for the cards of these rookies were gathered at the Rookie Premiere.
Here's a gallery of what went on during the event in the Los Angeles area over the weekend.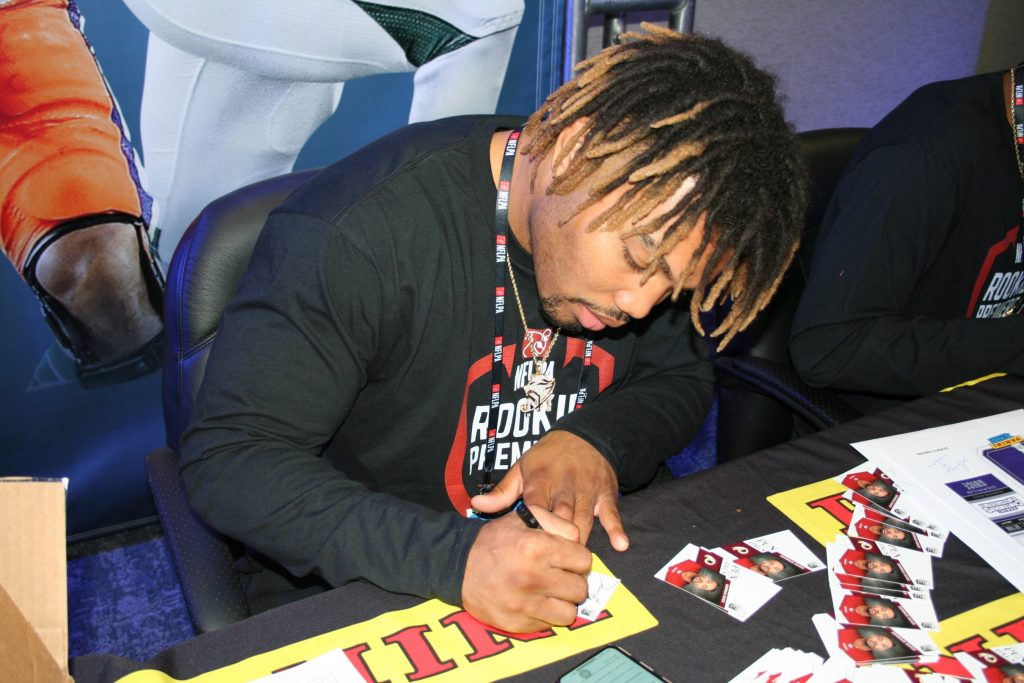 Redskins RB Derrius Guice inks some Pen Pals cards.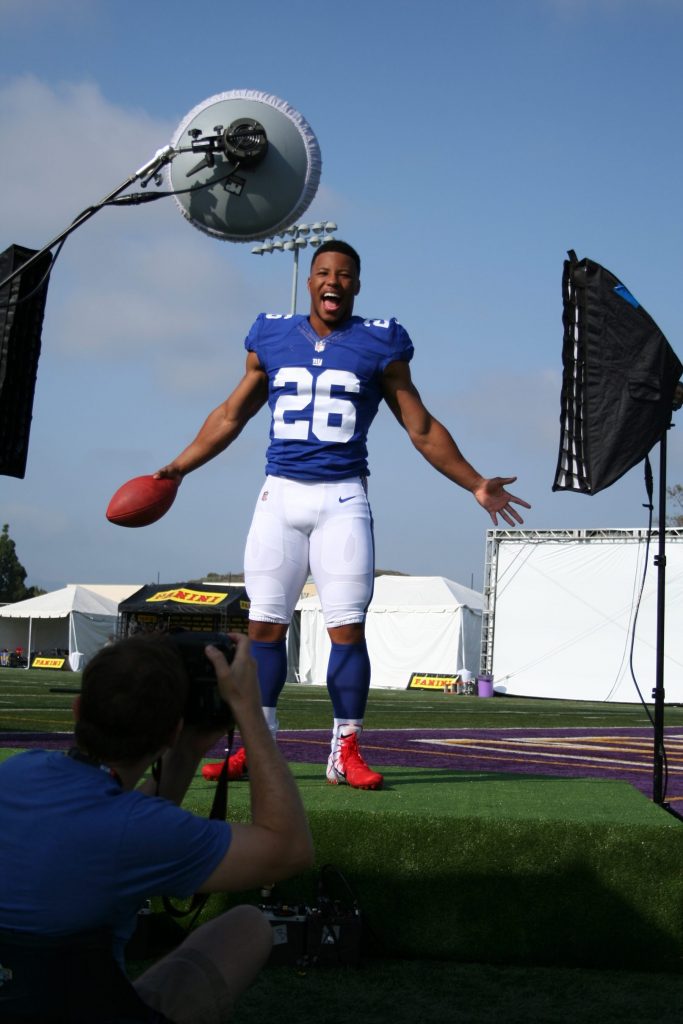 Giants RB Saquon Barkley shows off some personality at a portrait station that is used to create the collector-favorite Donruss Rated Rookie cards.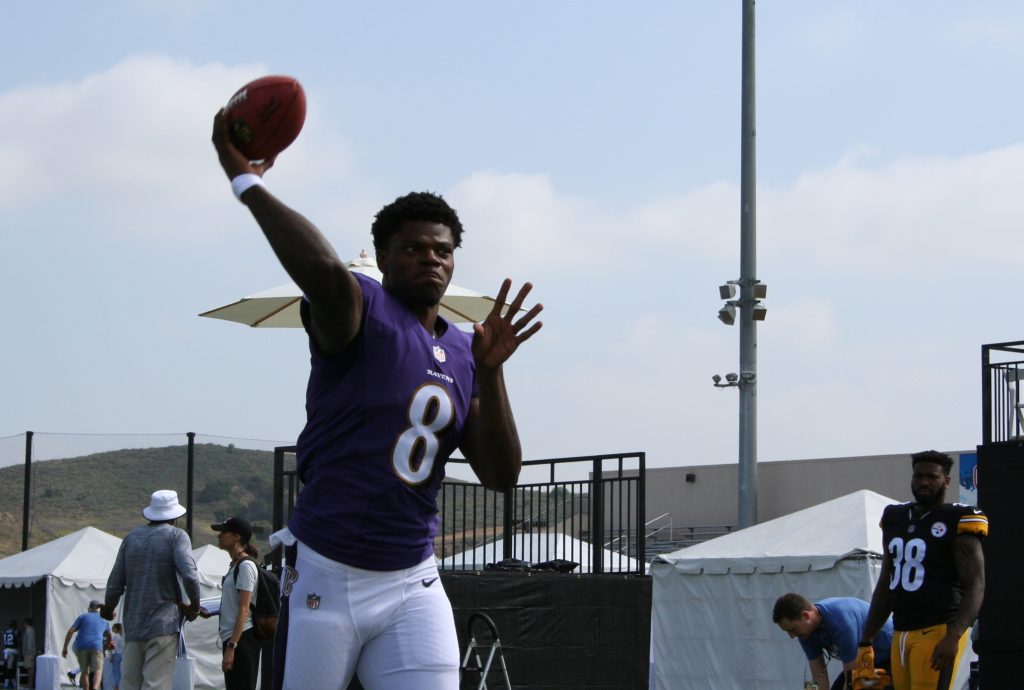 Ravens QB/Heisman winner Lamar Jackson focuses on Panini's QB target game at the Cal Lutheran stadium in Thousand Oaks, Calif.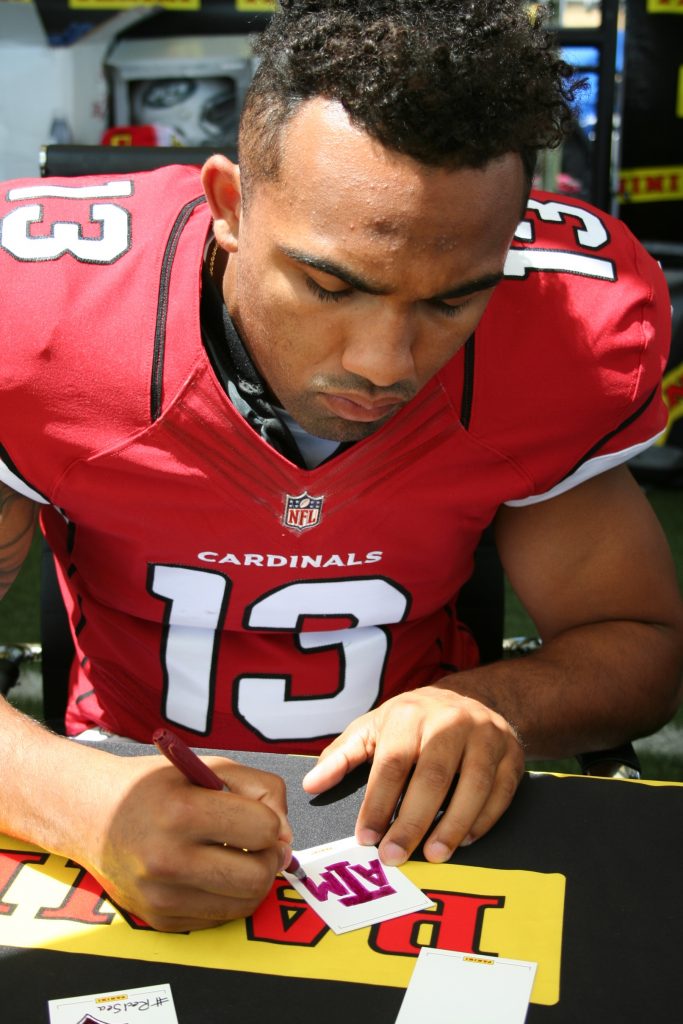 Cardinals WR Christian Kirk draws his alma mater's logo before adding a "Gig'em" inscription.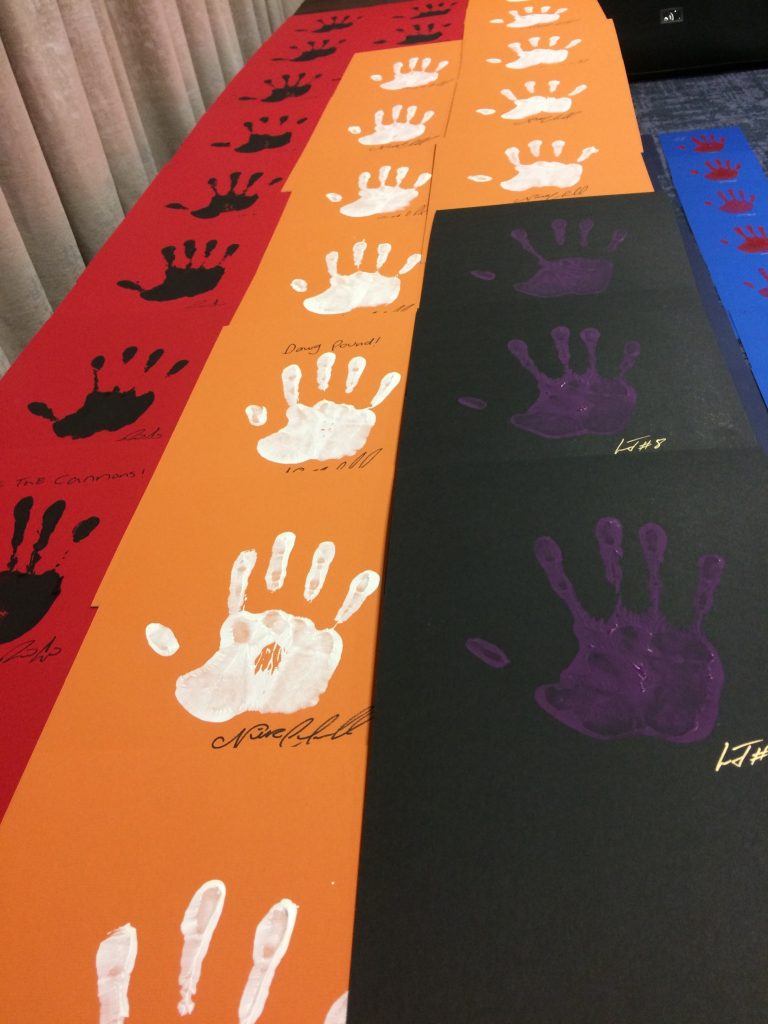 Signed Panini Instant Impressions are set out to dry before adding the frame.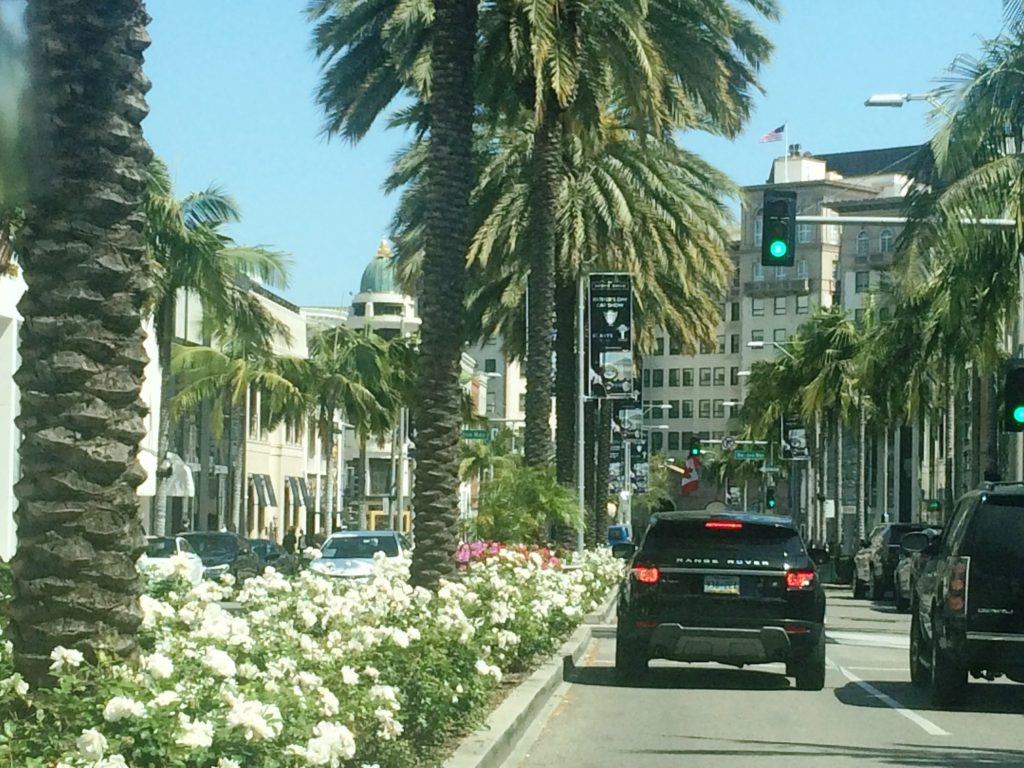 Random shot of Rodeo Drive #RangeRover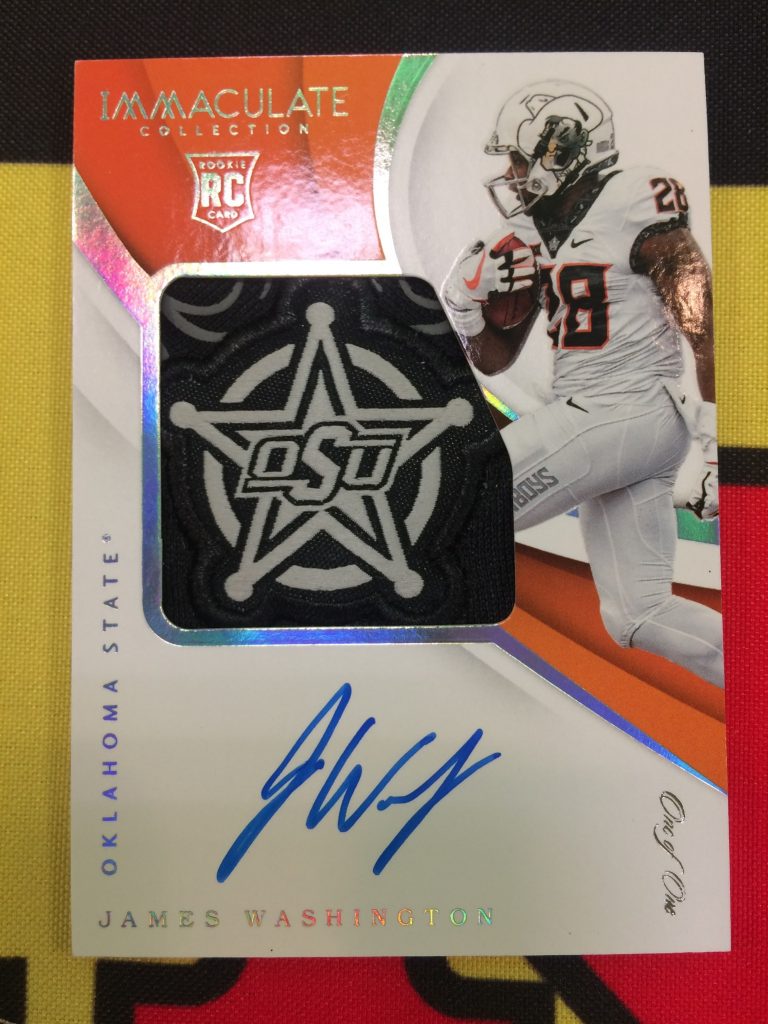 Freshly signed Immaculate Collection 1-of-1 James Washington with the OSU cowboys star patch.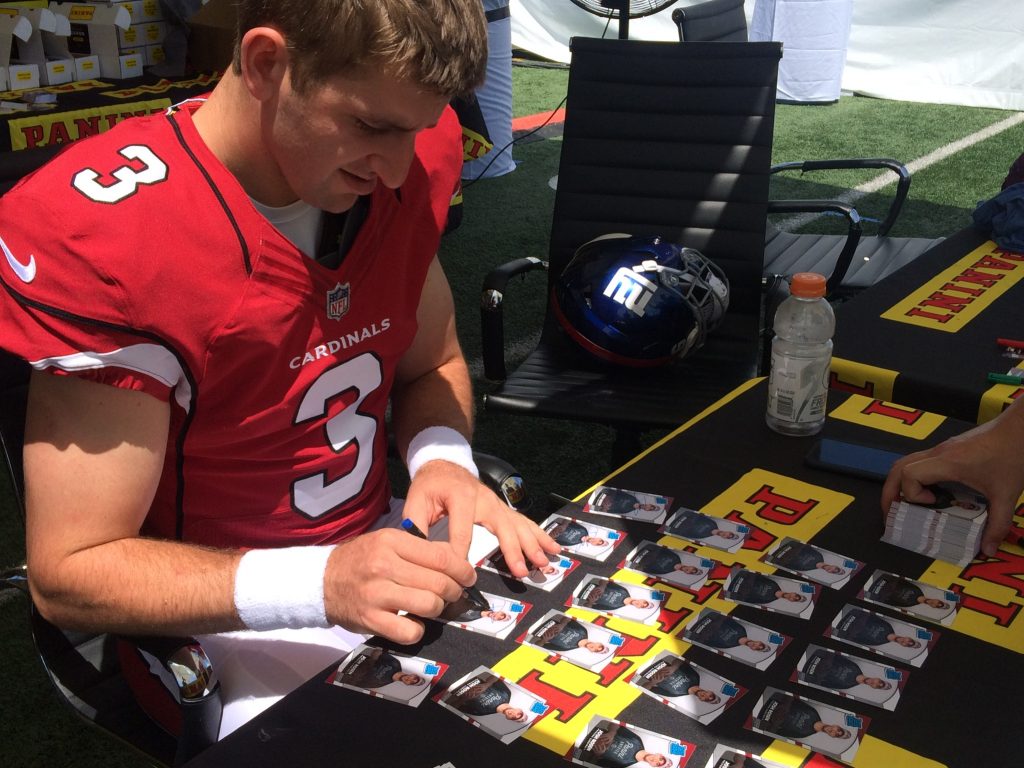 Cardinals QB Josh Rosen lines up some Panini Cards to sign.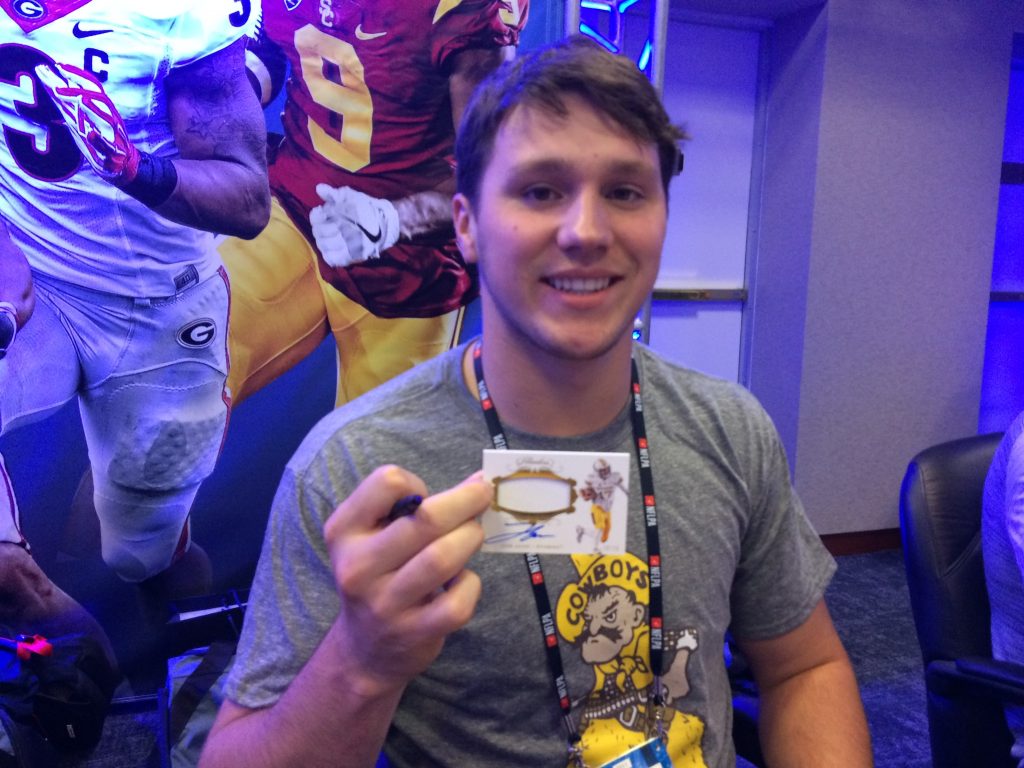 Bills QB Josh Allen shows off a Flawless Collegiate card he inked about four seconds before.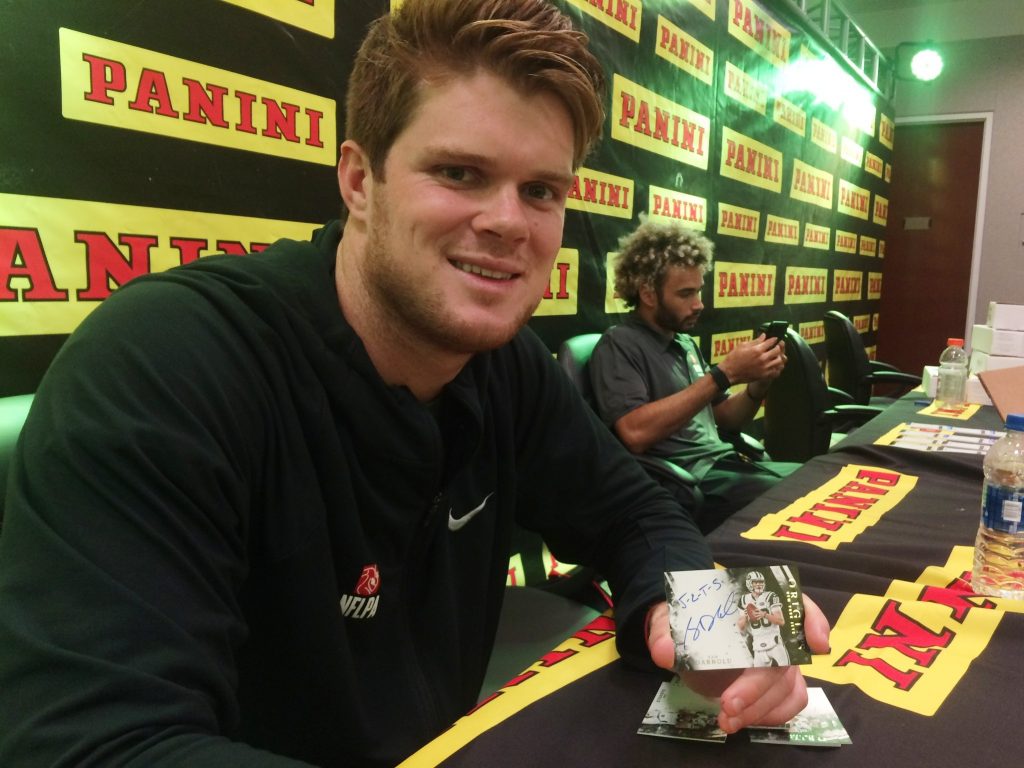 Jets QB Sam Darnold shows his Inception card with a "J-E-T-S" inscription.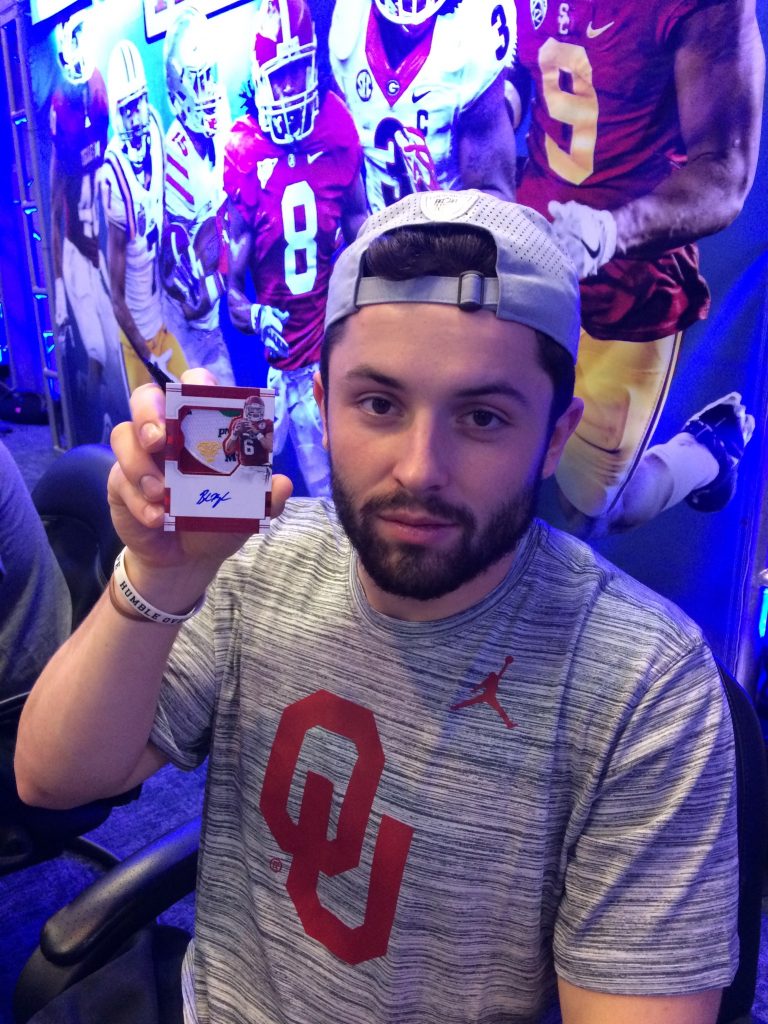 No. 1 pick/Heisman winner/Browns QB Baker Mayfield signs a sweet Oklahoma patch card.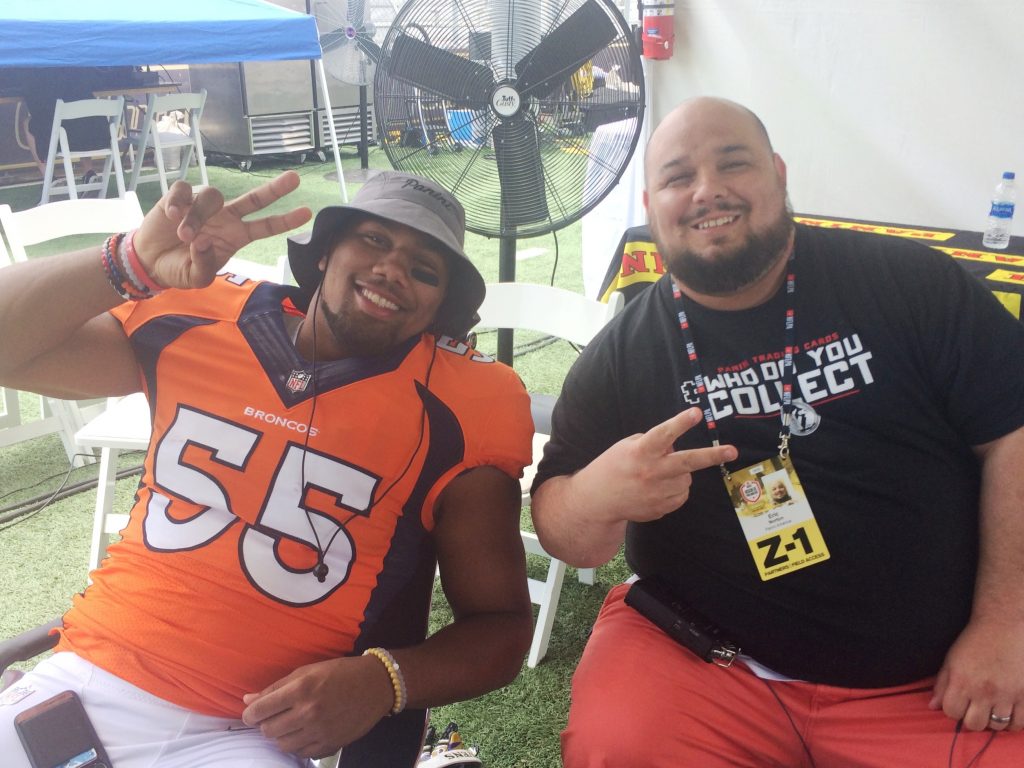 Broncos DE Bradley Chubb is about to get on the Beckett Fat Packs podcast with host Eric Norton.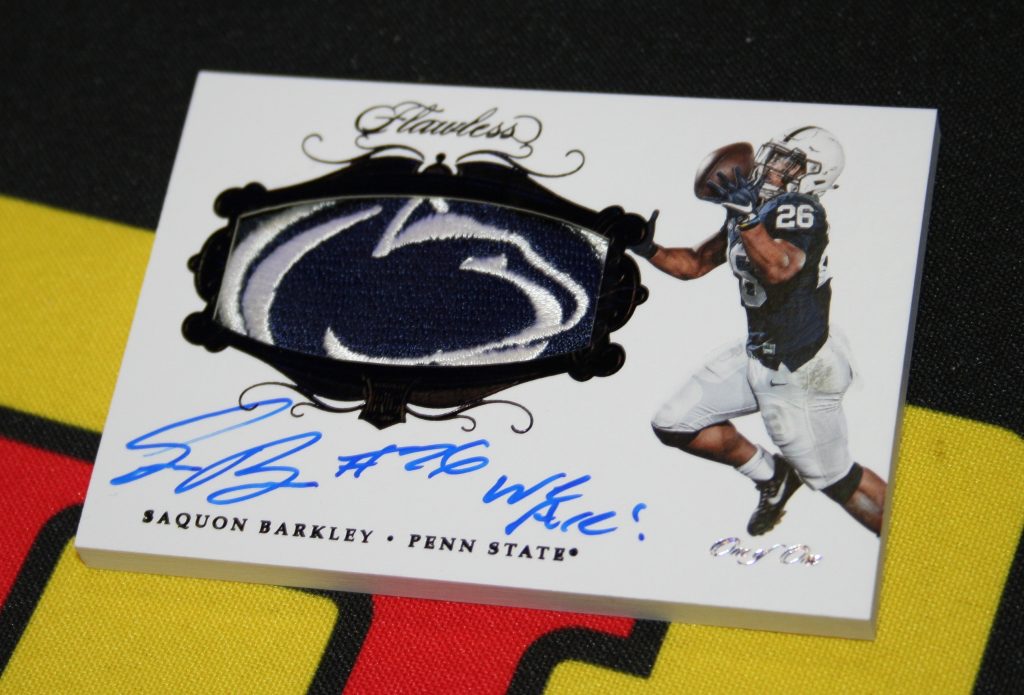 Check out the sweet 1-of-1 Flawless Collegiate card just signed by Saquon Barley with a "We Are!" inscription.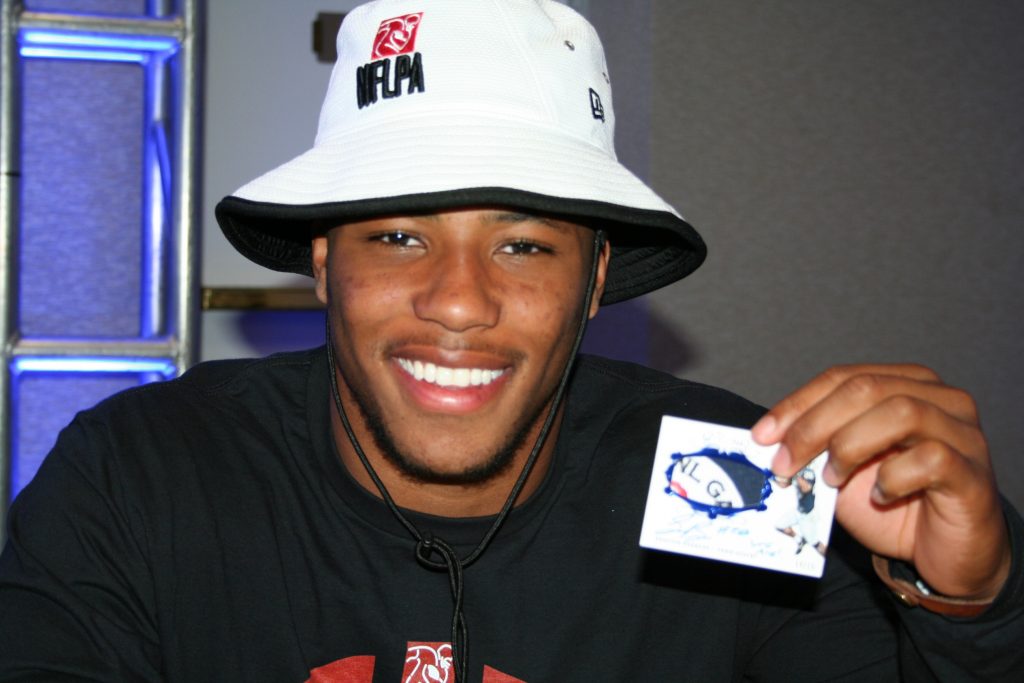 Saquon Barkley is diggin' his Flawless cards.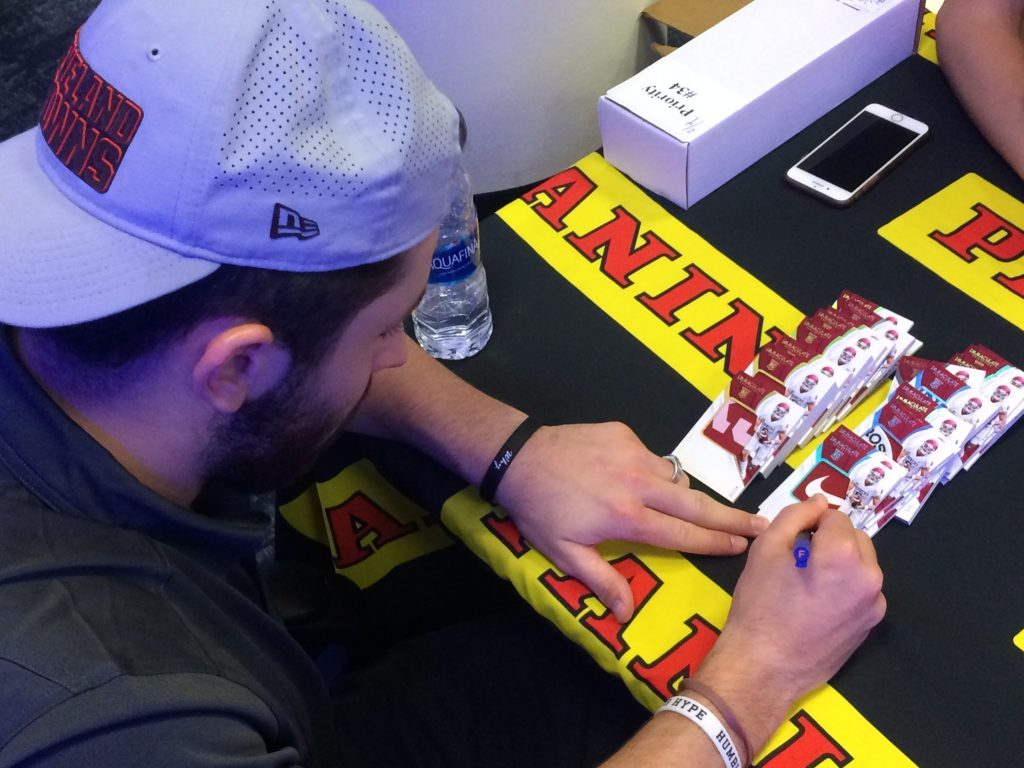 Baker Mayfield inks a couple stacks of Immaculate Collection patch cards.