Beer Inspired by O-Pee-Chee Hockey Cards
Hockey is an engrained part of Canadian culture. So is beer. Just ask Bob and Doug McKenzie. Now hockey, card culture and beer are colliding for a limited edition craft lager from Toronto's Henderson Brewing. O-Pee-Chee Classic Lager is real, although it has no direct connection or affiliation with Upper Deck.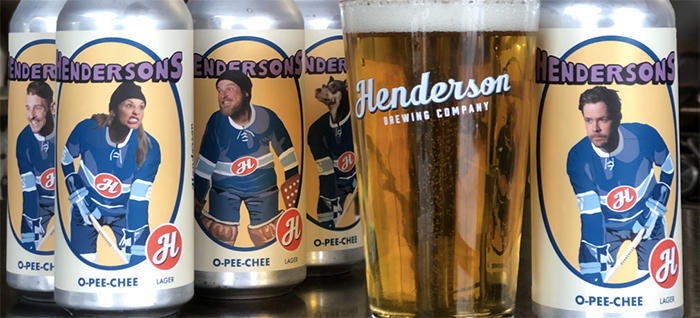 Released as part of the brewery's monthly "Ides of" series, O-Pee-Chee Classic Lager is the January flavor. So that means it's not going to be around for long.
The idea behind this particular beer is to pay tribute to the O-Pee-Chee Gum Company, which was located in London, Ontario.
Henderson Brewing describes the taste of the beer as having a "touch of graininess up front followed by moderate hop bitterness. Clean. Finishes crisp and doesn't linger. Dry." Many of those same qualities described the gum found in packs of O-Pee-Chee hockey cards back in the day, especially the graininess.
O-Pee-Chee inspired more than the beer itself. Many collectors will recognize the inspiration for the labels. They draw from one of the most iconic hockey card designs of all-time, 1971-72 O-Pee-Chee (and Topps).
Henderson Brewing has even gotten a roundabout blessing from the Hockey Hall of Fame. The museum has asked them for a set of the cans for their collection — all 21 different ones.
This isn't the first time trading cards have inspired a specialty beer. In 2016, the infamous 1989 Fleer Bill Ripken baseball card was behind Puck Face, a sour brew from Maryland's RaR Brewing.