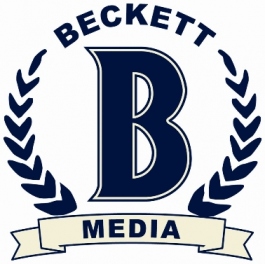 Beckett Media is getting ready for the 2012 Sportscard & Memorabilia Expo in Toronto this weekend.
The company will offer a wide variety of items and services for collectors such as grading, price guides and contests.
Here's a breakdown at what collectors will be able to find at the Beckett booth.
Grading: Beckett Grading Services will be doing Raw Card and Graded Card Reviews on site. It will also be accepting BGS submissions and autograph items for JSA Authentication.
Price Guides: The 22nd annual Hockey Price Guide Book and Second Annual Graded Card Price Guide Book will be available to the public – along with the other sports. These are the big books with all the listings.
In addition, the December issue of Beckett Hockey will be available before it's on sale anywhere else. The issue includes articles on TTM autographs, stories on collectors and will have Steve Yzerman on the cover.
Beckett will also be accepting new and renewal subscriptions for U.S. and Canadian readers.
Contests: A daily raffle will be held for customers who make a purchase at the booth, which includes grading services. There will be a minimum of four winners per drawing per day – three regular winners and one winner of a large prize valued up to $300 or more.
A purchase of $50 or more gets you in the raffle for the larger prize.
Customers must be present to win at the time of the drawing.
The times for the drawing are Friday 7 p.m.; Saturday 4 p.m.; Sunday 3 p.m.
Dealers: The Beckett booth will be a great place to for information such as how to get in the Dealer Directory, getting started with the dealer magazine and book program, info on the Beckett Marketplace, and Expo-only advertising specials.
Even if you want to just stop by and say 'Hi,' we'll be there for that too.
In the meantime, check out Beckett's collectors guide for the 2012 Fall Expo with updated information.