Beckett Radio Presents: Ultimate Box Breaks with Bryan Gavin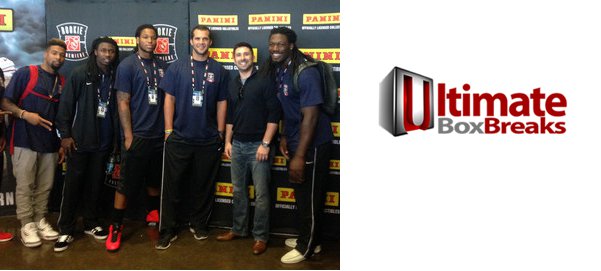 By Derek Ficken | Beckett Radio Host
This week on Beckett Radio we talk to Bryan Gavin of Ultimate Box Breaks (23:53) about his NSCC experience, the Panini VIP party, and much more!
We also bring on Beckett Media's new Hobby Editor, Ryan Cracknell (11:38), as we talk new products and some topical hobby news.
Check out the Month of Marvel all month long on Beckett News as well as their social media outlets for some amazing giveaways. Listen to what Matt Bible (2:18) has to say about this awesome contest!
To subscribe to Beckett Radio via iTunes Podcasting, click here. Beckett Radio episodes are posted every Thursday at 4PM Central, bringing you the most up-to-date content and interviews from around the industry.
https://soundcloud.com/beckett-radio/813-ultimate-box-breaks-bryan-gavin-ryan-cracknell-more
Follow us on Twitter @BeckettRadio for special giveaways, breaking news, and other entertainment.
If you have any questions or comments, email us at radio@beckett.com.