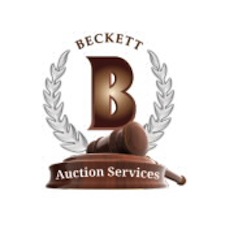 DALLAS, Texas | Beckett Media is proud to announce the launch of its newest product line, Beckett Auction Services.
Based in Dallas, Beckett Auction Services will offer monthly online auctions as well as eBay consignment services. Monthly auctions are scheduled to begin in April, and consignments will be accepted starting in February. The auctions are set to include sports cards, non-sports cards, memorabilia and more, with a focus on high-grade modern/vintage cards as well as low print-run modern cards and sports memorabilia.
Beckett Auction Services will be led by 30-year hobby veteran Bill Sutherland, formerly the head of the e-commerce division at Beckett Media.
"I am very excited to work on the launch of this new company, and look forward to our first auction in April," Sutherland said. "The Beckett name is a proud one and we plan to operate Beckett Auction Services with an emphasis on service, trust and integrity."
Also joining the team is 25-year hobby veteran Rob Springs, who will lead acquisition efforts as Acquisitions Manager, and Traci Kaplan, who will fill the role of Auctions Coordinator.
To keep up with the latest from Beckett Auction Services, follow it on:
Facebook: https://www.facebook.com/beckettauctions
Twitter: @beckettauctions
Pinterest: http://www.pinterest.com/beckettauctions/
For more information or to inquire about the consignment process, you can contact Beckett Auction Services at auctions@beckett.com.