Beckett Media publishes new book solely about autographs
If you're an autograph hound — or merely a collector of certified ink — Beckett Media has a new book just for you.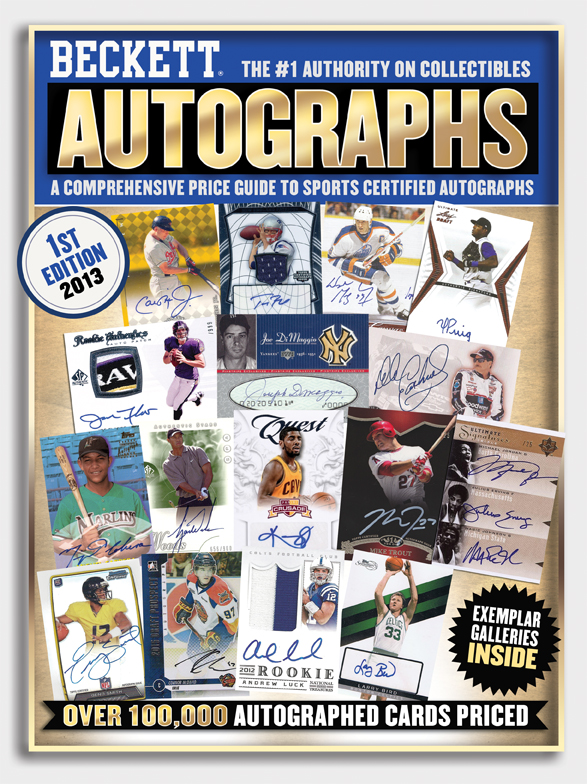 The newest offering in the Beckett library is the Beckett Autographs Price Guide, a release solely dedicated to autographs. The 432-page book includes a pair of feature stories to assist ink collectors hunting on their own and to spot some of the landmark certified sets. In addition, there are more than 1,000 exemplar images of autographs for most notable players from the Big Four sports as well as a few others and also a gallery of presidential autographs.
Lastly, more than 300 pages of the $49.95 book are dedicated to price guides for most major certified autograph sets from the four major sports as well as those from racing, golf, tennis and multi-sport releases.
For more information or to order a copy, click here.