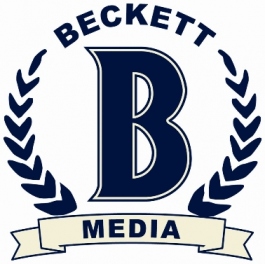 New Position:  Fantasy Sports Business Lead – Beckett Media
The Business Lead for Beckett Fantasy Sports Products will define and develop innovative sports games for fans and enthusiasts of NFL, MLB, NHL, NBA, NASCAR, college sports, Premier League and other top leagues world-wide.  The successful candidate will own the creation, functionality, design and customer interaction of our games and competitions, interacting with a world-class technology team to develop compelling products.  We seek an enthusiastic, motivated leader who loves Fantasy Sports to drive our engagement in this exciting marketplace.
Key Responsibilities
•       Develop Fantasy Sports Games/Products and revenue models from scratch.
•       Work with our global Marketing and Technology teams to create product roadmap and go-to-market pricing strategies.
•       Manage different product models through a unique marketing mix to attract different audience and keeping them engaged.
•       Work with the Design teams to develop prototypes of user interface which offer a simple yet feature rich user experience.
•       Regularly brainstorm on the existing product models for revenue enhancements and introduce innovative concepts in line with our overall strategy to develop Beckett Fantasy as a leading industry platform.
•       Carry out regular data analysis and prepare business dashboards to fully utilize the power of business analytics.
•       Position preferably based out of our Dallas, TX office.
Skills
•       Passion for Sports and Fantasy Sports games
•       Rich experience in staying abreast with the changing trends in the sports industry and introducing novel marketing concepts to leverage it as a growing opportunity.
•       7+ years of product management experience in Sports Industry. Fantasy Sports experience preferred.
•       Drive revenues through use of all channels – Online, offline and mobile.
•       Strong communicator and creative thinker helping turn broad ideas into workable business models.
•       Quantitative skills to forecast and measure data to analyze marketing performance.
Send your cover letter and resume to fantasycv@beckett.com.