Beckett Media, Beckett Grading focus on vintage at National Sports Collectors Convention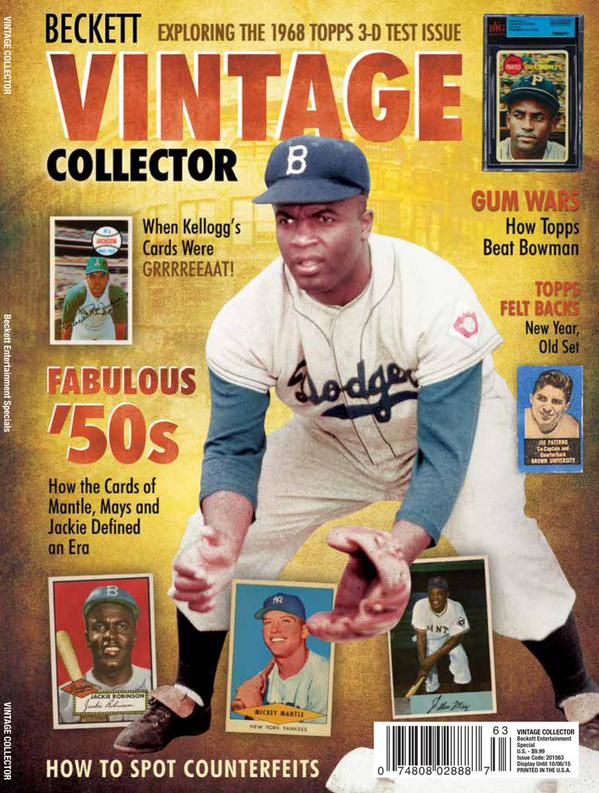 By Chris Olds | Beckett Baseball Editor
It seems that booth after booth at the National Sports Collectors Convention is lined with cardboard memories from the distant past of baseball cards and beyond, the era where the bubble gum was as vital as the statistics on the backs of former childhood treasures.
With this year's NSCC set to start on Wednesday at the Donald E. Stephens Convention Center in suburban Chicago, Beckett Media's focus will be on the sports cards, trading cards, autographs and memorabilia of 1980 and before.
How? With the launch of a new magazine, a debut of a new book and a Beckett Grading Services special where those classic cards can get service like no other found at the show.
"Vintage is a strong market. Maybe the strongest in our industry," said Andy Broome, BGS' senior vintage card grader. "Prewar continues to grow. I think this National will be stronger than last year's. And last year's was a near-record for us."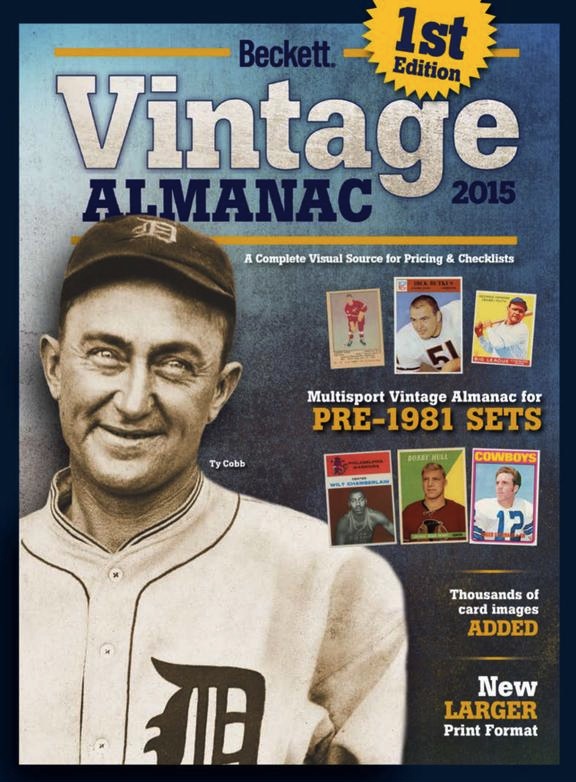 For vintage — by Beckett definitions 1980 and before for cards — there are many dealers and collectors who focus on the era at the show and Beckett Media's newest magazine, Beckett Vintage Collector, is launched with them in mind.  The debut issue includes a look back at the 1950s, glimpses at food issue sets that were common in the days before licensing fees prevented them from being commonplace, test-issue releases, rare football sets and plenty more. There's also a Q&A with Beckett founder Jim Beckett, now retired from publishing but very active in his card collection.
"Beckett Vintage Collector is unlike any other current Beckett monthly title in that it is not a price guide magazine — its focus is on vintage news and information," said Mike Payne, who is Beckett Media's Editorial Director. "There are what we call 'mini price guides' on certain pages, but they are there in the body of the copy to enhance the editorial pages. This magazine aims to inform and entertain."
For those wanting an exhaustive annual look at the vintage years, there's the debut of the Beckett Vintage Almanac, a 544-page book ($39.95) that includes complete listings for cards of the era in the major sports. It will include larger, easier-to-read type as well as more images to help identify the older releases one might not see everyday.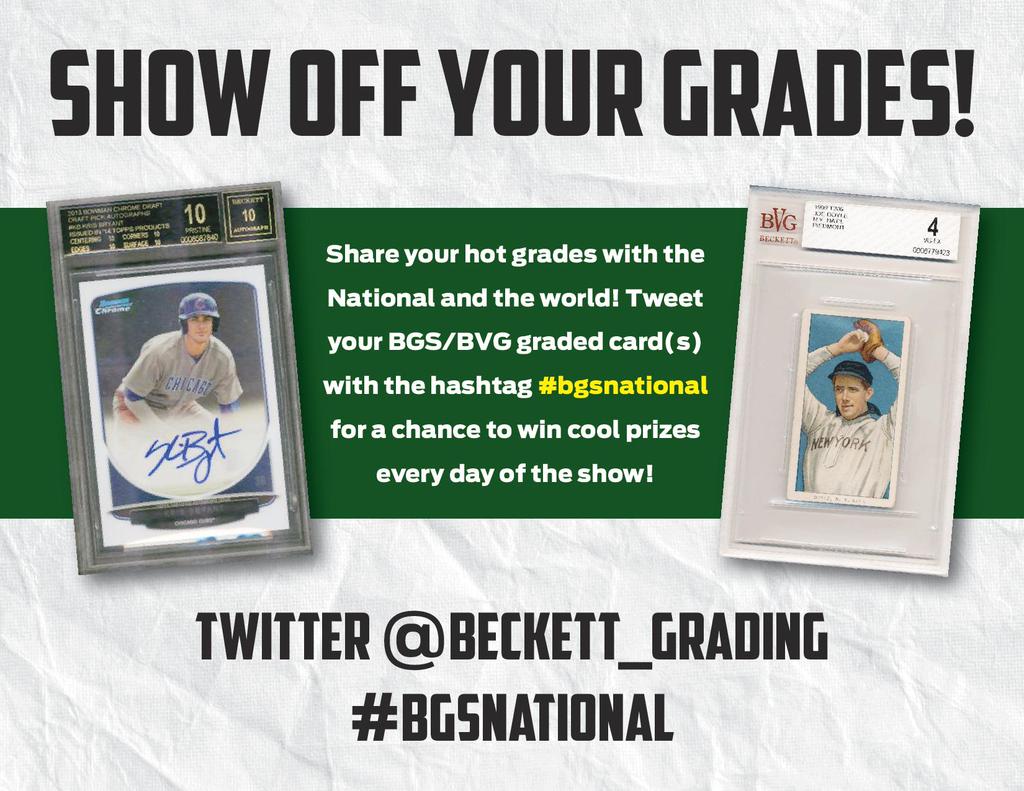 The most-interesting option for vintage collectors at the show will be a BGS special aimed at getting more old cardboard into Beckett Vintage Grading slabs. A $15 per card service at the show — cheaper than the modern stuff — is expected to draw interest and keep graders busy examining submitters' cardboard. It's limited-time offer that will last as long as the submissions are manageable.
"We wanted this National to be vintage focused. We wanted to offer a 'turn back the clock' type of special on vintage card grading," Broome said. "And by offering such a promotion, we are accepting the challenges it will pose for us. Our vintage grading staff is ready to go but there is a finite amount of cards we can grade on-site so customers wanting to take advantage of this special should submit as early as possible.
"It is my hope that the special will allow people to try Beckett Vintage Grading out if they haven't already and see why Beckett grading continues to grow in the hobby."
As an extra twist on Beckett.com this year, Beckett's editors will hunt the show floor for a vintage gem and take it through the grading process to show you how it works along with some behind-the-scenes access, while BGS crew members will take us behind the scenes with glimpses of what vintage cards they might see during the show and what might not make the authenticity cut, too.
—
For even more vintage … 
Keep an eye on beckett.com/news and @beckettmedia and @beckett_grading on Twitter along with editors @chrisolds2009, @stephen_laroche and @tradercracks as they explore the new — as well as the old — during the show beginning on Tuesday night. Also look for even more on Beckett Media's Facebook page, while Broome will be keeping tabs on interesting cards in BGS.
Chris Olds is the editor of Beckett Baseball and Beckett Sports Card Monthly magazines. Have a comment, question or idea? Send an email to him at colds@beckett.com. Follow him on Twitter by clicking here.