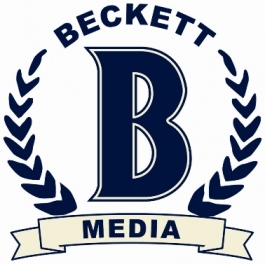 DALLAS (July 23, 2014) – Beckett Media, the world's most-trusted brand in collectibles, has hired industry expert Kevin Isaacson as its Vice President of Sales and Marketing.
Founder/owner of the influential Industry Summit trade conference until it was purchased by Beckett in May 2014, Isaacson will provide Beckett and its partners with more than three decades of enthusiast media experience.  He has worked with brands as diverse as eBay, Numismatic News, Amazon, Gannett, Old Cars Weekly and Major League Baseball Players Association.
"Kevin's leadership and guidance will help our entire team as we aggressively pursue growth opportunities, both within the U.S. and internationally,'' said Sandeep Dua, president of Beckett Media.  "These are truly exciting times as Beckett continues to develop innovative products and exceptional services for our partners in the collectible and enthusiast markets.''
Isaacson, named as one of the Top 10 most influential executives in the sports collectible industry (along with company founder Dr. James Beckett), will focus on delivering Beckett's innovative tools and services to across the collectibles landscape.  Beckett recently extended its services to the numismatics and rare gem industries, and is actively looking to broaden its outreach.
"Beckett's eagerness to globally expand the collectibles category is invigorating,'' Isaacson said. "I look forward to working with Sandeep Dua and his team of hobby-focused leaders to deliver Beckett's rare mix of innovation and integrity to audiences in the U.S. and abroad.''
Isaacson and Dua will travel to Cleveland next week to explore new and expanded business opportunities at the 35th National Sports Collectors Convention.  Partners interested in a development meeting in Cleveland are encouraged to contact Isaacson at kisaacson@beckett.com