Beckett Media Adds Currency Converter to Website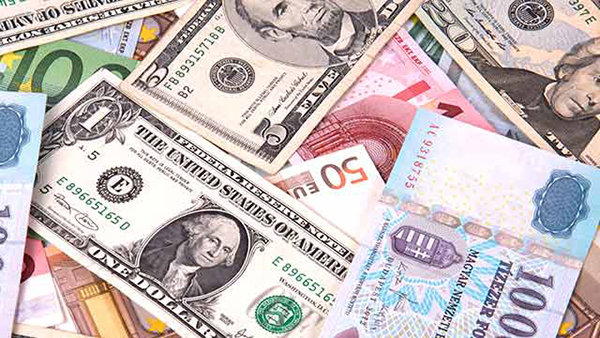 With exchange rates constantly changing, it can be tough to get a good gauge for what something might cost or be worth where you are. Beckett Media has made this a lot easier for collectors in all corners of the globe by adding a currency converter to the Online Price Guide, Organize, and Marketplace web pages. With the currency converter, international customers can view collectibles pricing data as well as subscription and merchandise prices in their own currency.
"By identifying and implementing features that accommodate all collectors, Beckett easily becomes a destination for the global collecting community," explains Bill Sutherland, Senior Director, Beckett Collectibles.
The process for selecting currency is easy.  When visiting the Beckett website, the converter automatically identifies the customer's location and selects the appropriate currency.  Currency-related fields in the activated pages will automatically reflect the new amount.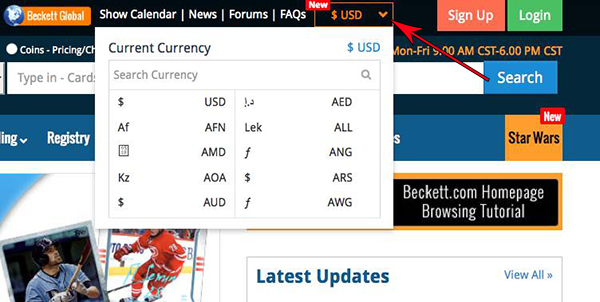 The conversion rate refreshes every hour, giving customers regular updates of the amounts. While the currency fields show the converted amount, all purchases are still processed in U.S. dollars.
The converter is not limited strictly to geolocation.  It can be used by anyone who wants to try it out.  At the top of the page, a field will show "$ USD" or whichever currency was selected for that person.  To change it, simply click on the drop down arrow and select the new currency option.
Currently, 64 different currencies are available to choose from in the drop-down menu.  In the next release, all remaining currency options will be available.