Beckett May auction includes Power Nine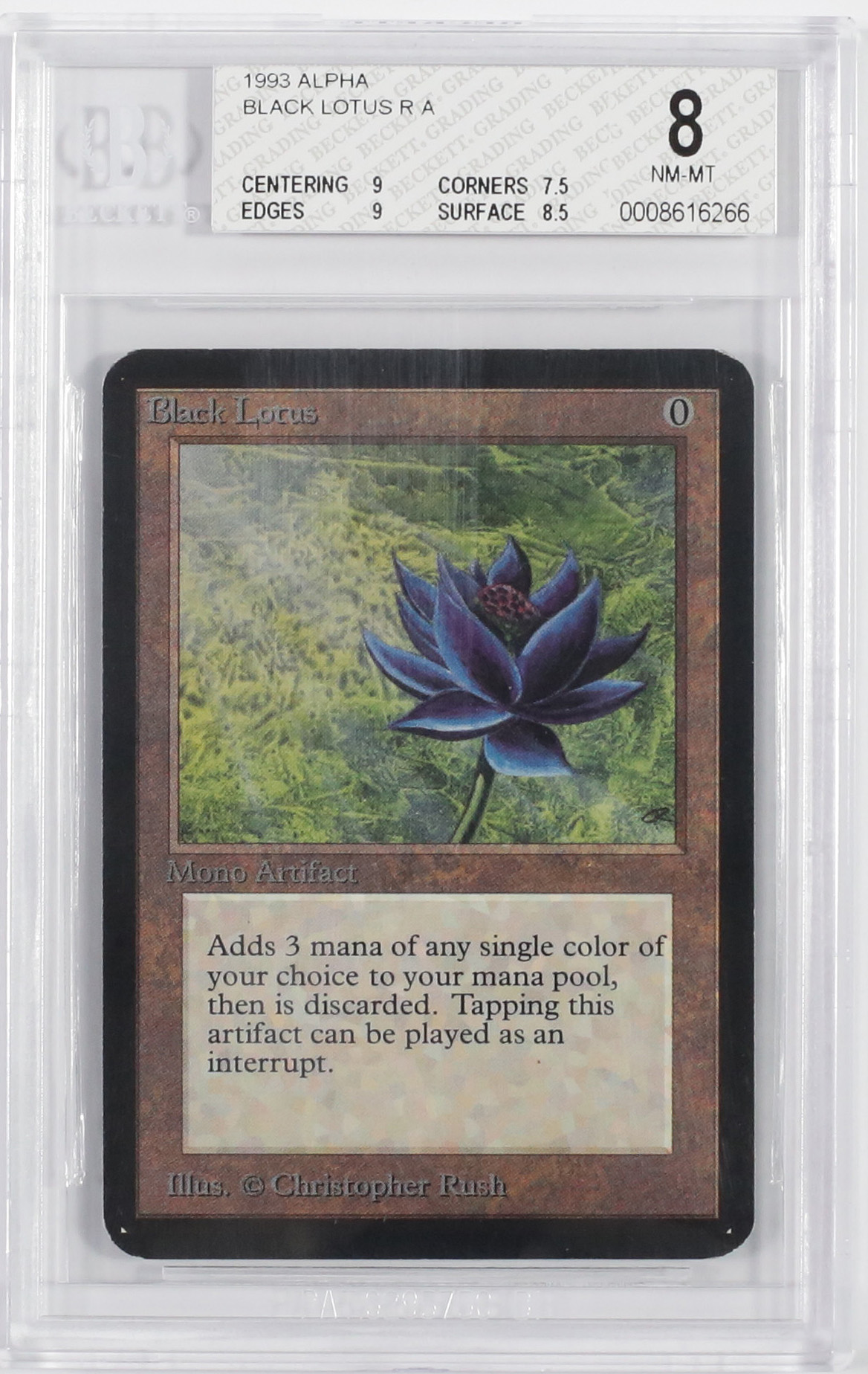 Though Beckett Auctions has primarily focused on sport cards and memorabilia in its first year, it has dabbled (and sold) some nice non-sport and gaming items. It's about time to power-up in that department for the May auction, which begins on Thursday and runs through May 17 at 9 p.m. Central with a 15-minute extended bidding window on certain items. Beckett Auctions will feature several key Magic: The Gathering Alpha and Beta cards, all graded by BGS, which will include every one of The Power Nine cards.
With regard to The Power Nine, Elliot Ross, Editor of Beckett Card Gamer states, "To Magic: The Gathering players these words are usually spoken in hushed and reverent tones, with good reason. The Power Nine are nine of the rarest and powerful Magic cards ever printed that are still allowed in tournament play. One of these nine cards, the Black Lotus, is the most valuable and rare gaming card in existence. These nine cards were only included in the first three printings of Magic: The Gathering (Alpha, Beta, & Unlimited). Add to that the fact that the Power Nine cards were included only at the highest rarity level and you have the origins of truly legendary gaming cards. Since Wizards of the Coast has committed to never printing these specific cards again, the few remaining available Power Nine cards have become the most sought after cards in the history of card gaming."
The Power Nine consists of the following cards
– Black Lotus
– Ancestral Recall
– Time Walk
– Timetwister
– Mox Jet
– Mox Pearl
– Mox Emerald
– Mox Ruby
– Mox Sapphire
Again, every one of these cards will be available in our May Auction, along with several other Magic: The Gathering items.  For a complete look at all the Gaming items available, click here. To see all of our items for sale in May, please take a look at our full catalog. New users are encouraged to register here.
Here is a peek at The Power Nine cards: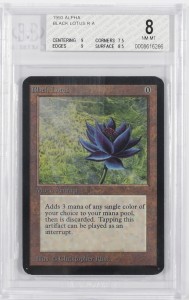 1993 Magic: The Gathering Alpha Black Lotus – Power Nine – BGS 8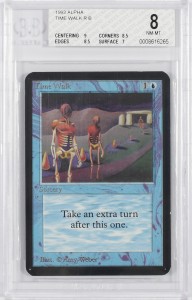 1993 Magic: The Gathering Alpha Time Walk – Power Nine – BGS 8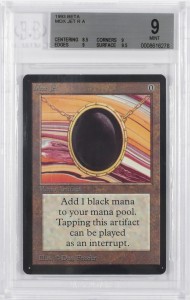 1993 Magic: The Gathering Beta Mox Jet – Power Nine – BGS 9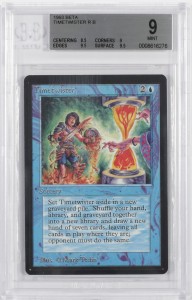 1993 Magic: The Gathering Beta Timetwister – Power Nine – BGS 9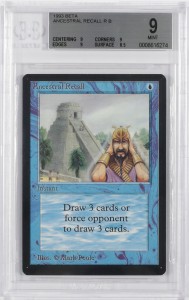 1993 Magic: The Gathering Beta Ancestral Recall – Power Nine – BGS 9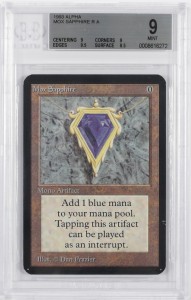 1993 Magic: The Gathering Alpha Mox Sapphire – Power Nine – BGS 9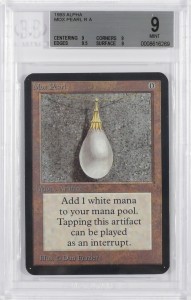 1993 Magic: The Gathering Alpha Mox Pearl – Power Nine – BGS 9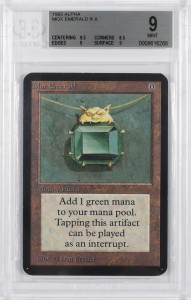 1993 Magic: The Gathering Alpha Mox Emerald – Power Nine – BGS 9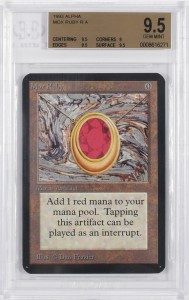 1993 Magic: The Gathering Alpha Mox Ruby – Power Nine – BGS 9.5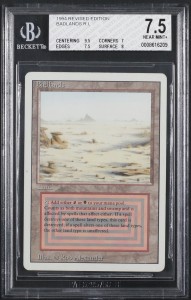 1994 Magic: The Gathering Revised Edition Badlands – BGS 7.5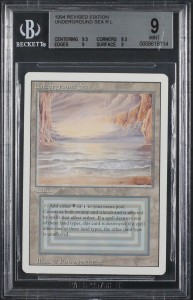 1994 Magic: The Gathering Revised Edition Underground Sea – BGS 9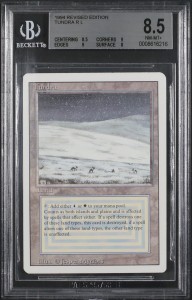 1994 Magic: The Gathering Revised Edition Tundra – BGS 8.5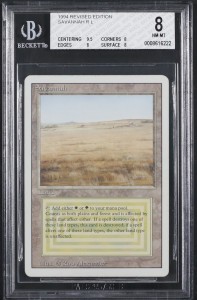 1994 Magic: The Gathering Revised Edition Savannah – BGS 8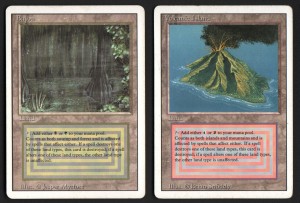 1994 Magic: The Gathering Revised Edition 2-ct Lot including Volcanic Island and Bayou
1994 Magic: The Gathering Revised Edition 4-ct lot including Tropical Island, Plateau, Scrubland and Taiga