Beckett Live Presents: Upper Deck
There are few things more exciting in the hobby than pulling a massive hit. What's more, is pulling a massive hit from a high-end product. Well, we did that on Box Busters Live earlier this week when we opened 2019-20 The Cup from Upper Deck. We knew immediately we were going to give it away, but we wanted Upper Deck to be a part of it.
So, last night, Billy Celio, Upper Deck's Hockey Product Manager, jumped on BLP so we could spread a little hobby love to our viewers. Billy shared a bit about his hobby history. How he landed at Upper Deck. What it takes to build a product. Finally, he shared his thoughts on what it means to be able to work on The Cup.
As the show wrapped up we gave away this beautiful Kirby Dach RPA that we pulled from The Cup.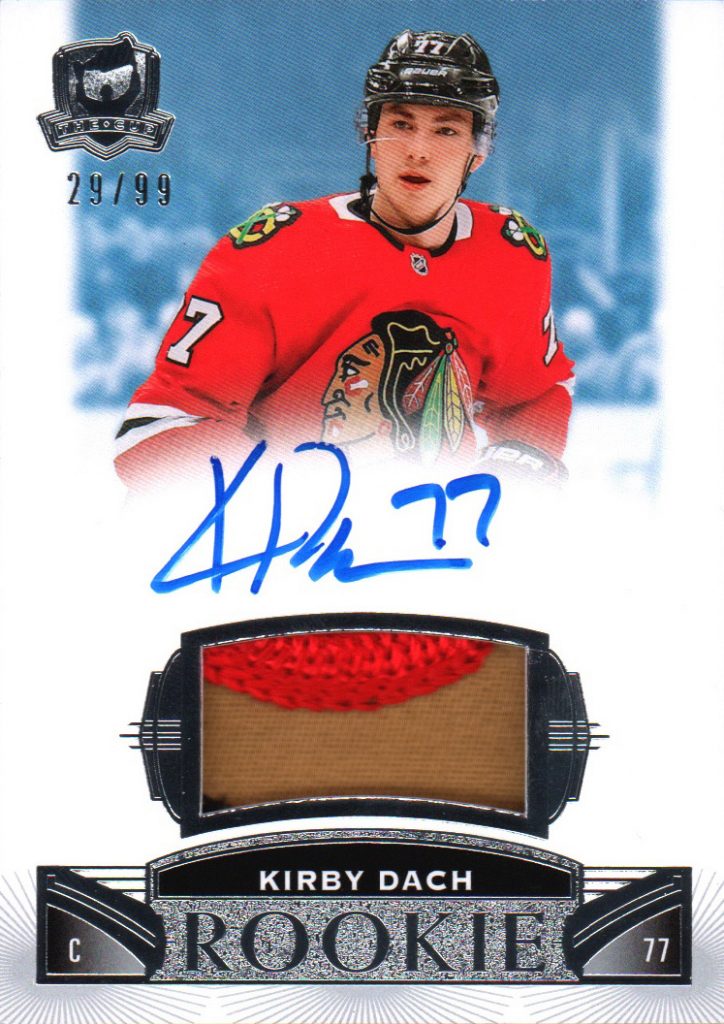 Check out the full episode below.
Parting Shots
Anytime we pull a hit like the Kirby Dach above we know it's a big deal and we want to get it back out into the hobby. When we can do that by partnering with the manufacture that is just a win-win. Having Billy on to explain the product process in the way that he did was very insightful. Hopefully, the viewers took that from his commentary as well.
You could tell by Billy's enthusiasm that Upper Deck has the right guy in the right position. He clearly cares about each product, is knowledgeable about the sport, and wants the collector to enjoy what is put out. You can't go wrong when that is your approach to your job. Thank you both Upper Deck and Billy for making time for BLP.
Beckett Live Presents: Upper Deck was powered by Dynasty Breaks. Check them out on their site where new customers receive $5 off their first order.
If you miss missed Tuesday's episode you can check it out here.
Finally, the BLP Player of the Episode was Nicklas Lidstrom.