Beckett Hot / Cold – September 20, 2019
Welcome to  Beckett Hot/Cold for September 20, 2019, where we offer a quick look at what's hot and what's not in the sports and sports card realms.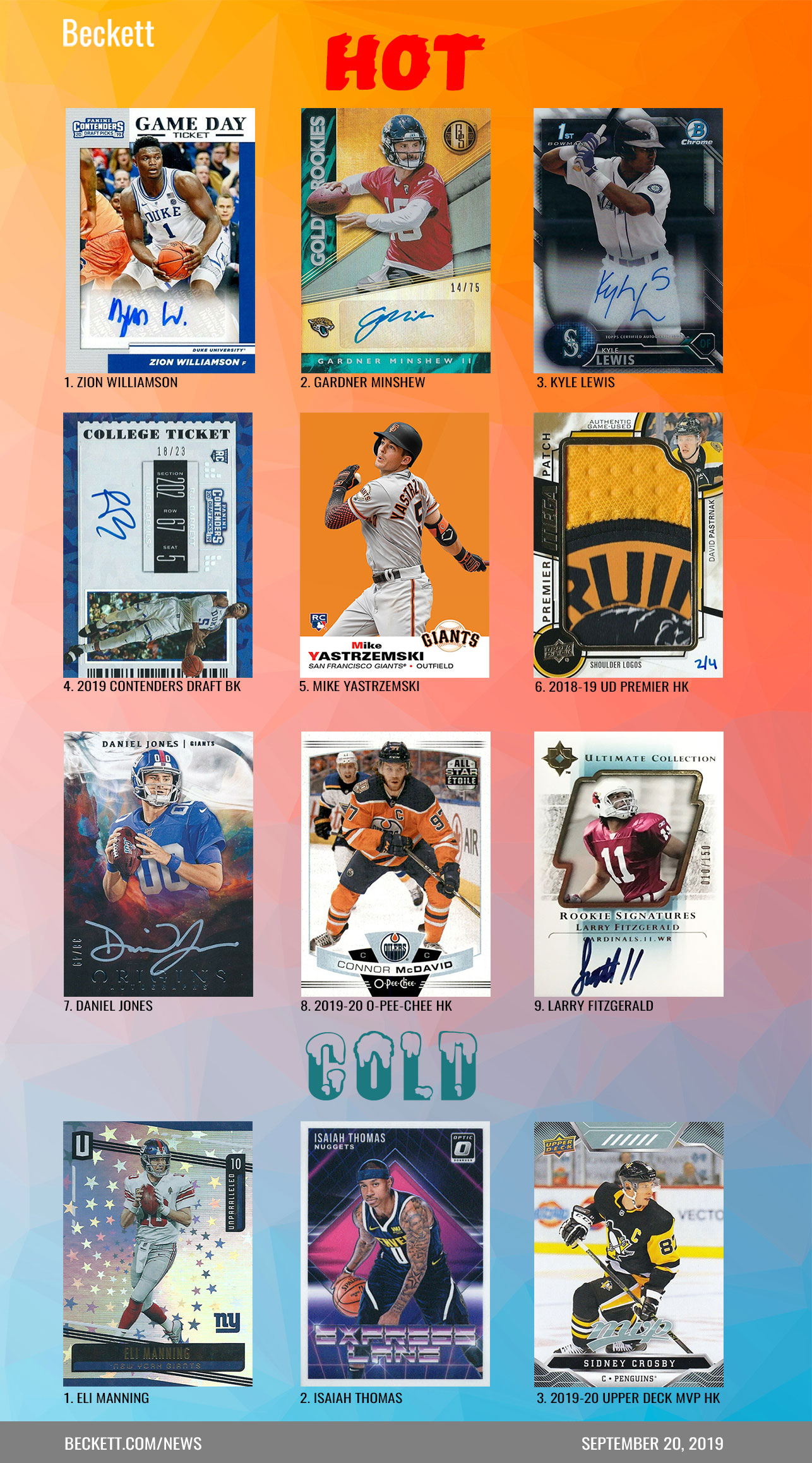 Please note that there will not be a normal Hot/Cold like usual. However, we do have something fun planned in its place. See you in a couple of weeks.