Beckett Hot / Cold – April 12, 2019 ? Bellinger, Trout ❄️ Rosen
Welcome to another edition of Beckett Hot / Cold, a quick look at who's moving up and down this week.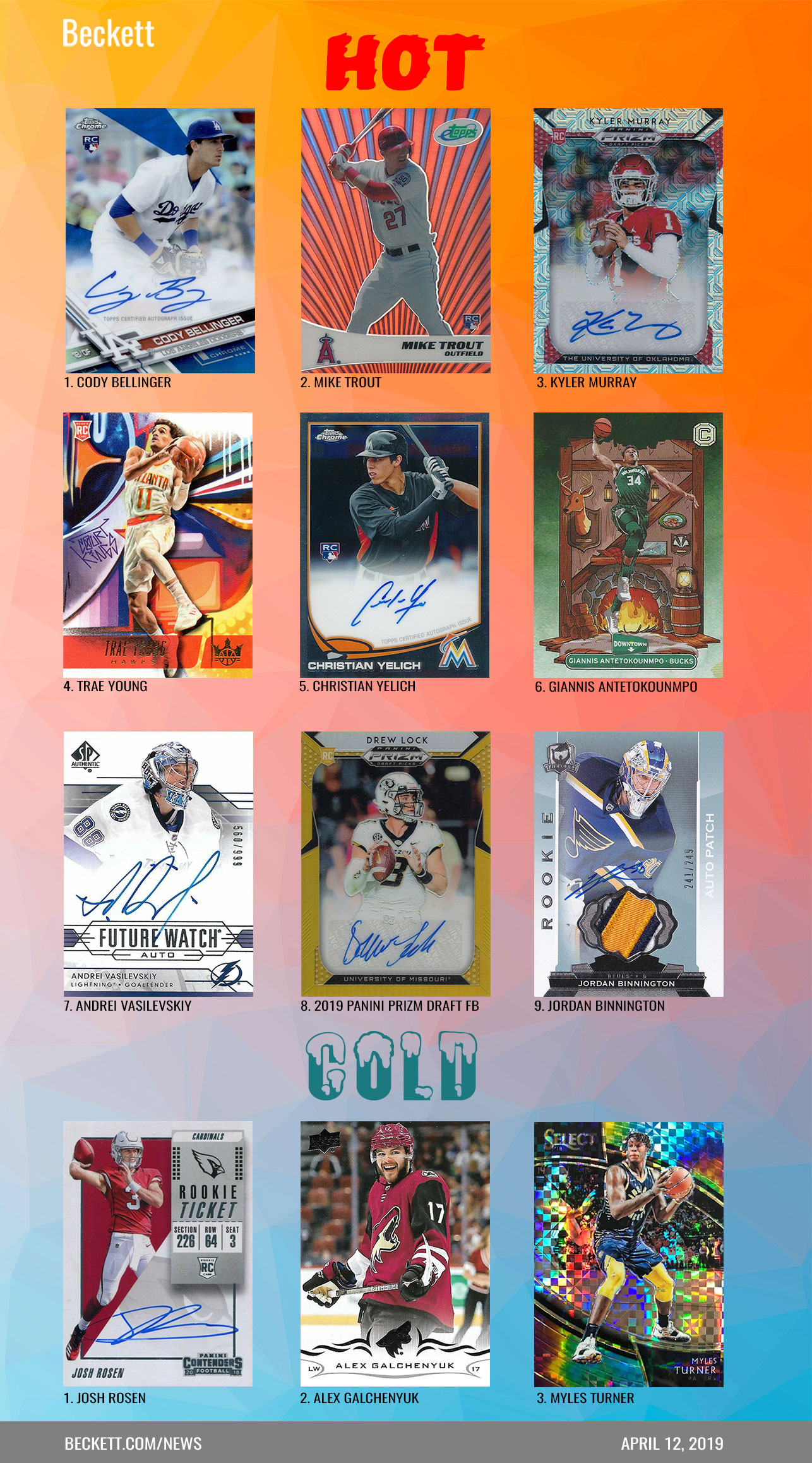 A quick note on Chris Davis. Yes, he's off to a historic start to the season — and not in a good way. The pricing team noted that his cards took a bottomed out at the end of last season and never recovered. So if you're wondering why he's not on the "Cold" end of the list, it's because he has been for some time but in a flat sense.