Beckett Grading Suspends 10-Day Service
When you click on links to various merchants on this site, like eBay, and make a purchase, this can result in this site earning a commission.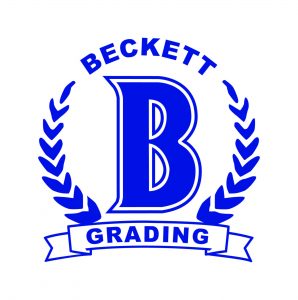 Well, if you have not heard the rumbles/rumors, we are here to confirm that BGS will be temporarily suspending the 10-day service for the next few weeks. It might sound like a crazy thing to do with the strength of the market and number of cards coming in for grading but it is a move we feel is necessary right now. We are going to pull the curtain back slightly and let you know why we have decided to do this, at one of the busiest times of the year.
-We are closing in on an 11-month turnaround on non-guaranteed orders…that is simply not acceptable or fair to our customers. Our goal during this 10-day service hiatus will be to work on this backlog and get the turnaround back to an acceptable level. The non-guaranteed service was created so people could save some money on their submissions, especially on cards that might have a little lower value or large quantity orders. It was not created to hold our customer's cards in our vault for a year.
-We are the only service in this industry that continues to offers a 100% money-back-guaranteed turnaround on three service levels (2, 5, and 10-day)*.  In this market, that is a crazy thing to offer, but is something we have prided ourselves on for the last 19+ years. The 10-day service is our most popular of those guaranteed services, which is why we selected that one for the change. If you remember, about a year ago, we ran into a similar wave of submissions and adjusted our policies and submission levels. We are getting close to that again, so instead of raising prices or taking the guarantee away, we have decided to do this. We simply don't think it is fair to rush orders through in order to make the guarantee date, nor do we think it is fair to push 10-day orders past their due date, which we have done to many valued customers.
These are the two main reasons we have decided to suspend the 10-day grading level for the next several weeks.  This was a decision made by our staff and from the feedback we received from our customers (at all levels). Our end goal is to get caught up so we can give you the service and product you desire from Beckett. We realize some customers might not submit to Beckett during this time and that is understandable. Of course, it's not our desire, but we understand it. It is crazy knowing, we are taking our most popular service level away right now but we feel that for the good of the company it is best to slow down so we can speed up. Our goal is to hit all guaranteed submission levels and get our non-guaranteed submissions out in a reasonable timeframe…right now, that is not the case and we are truly sorry.
As always, we want to hear from you.  Email us your thoughts, concerns, suggestions, etc to grading@beckett.com.
Sincerely,
The Beckett Grading Staff
*Money-back guarantee is based on orders paying full grading prices/rates.  Any discounts or promotions void the guarantee.