One-of-One 2017 Optic Patrick Mahomes Rookie Auto Shield Among Beckett Goodwin Auction Highlights
The Masterpieces and Uncommon Commons 77 auction is underway at Beckett Goodwin Auctions. Among the items is a one of-one 2017 Donruss Optic Rookie Patch Autographs Gold Vinyl Patrick Mahomes.
Rather than the basic patch, this one comes with an NFL Shield logo.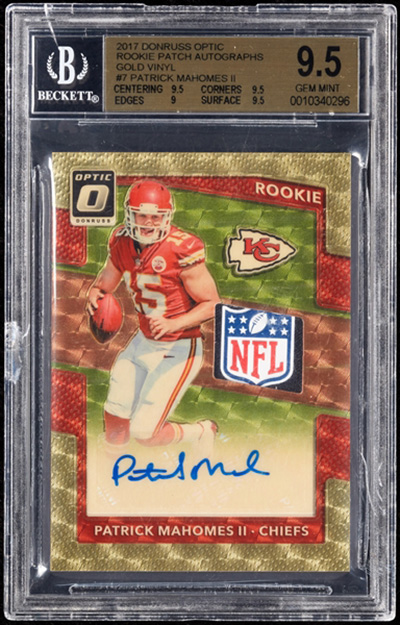 The card is graded BGS 9.5 with a 10 for the signature. The subgrades for centering, corners and surface are each 9.5 while the edges received a 9.
The Goodwin & Co. auction has a couple of other recent high-profile cards including a pair of Shohei Ohtani Superfractor autographs. One is the 2018 Topps Chrome Sapphire Rookie Autographs Superfractor. The other Ohtani is the 1983 Topps Superfractor Autograph from 2018 Topps Chrome Baseball.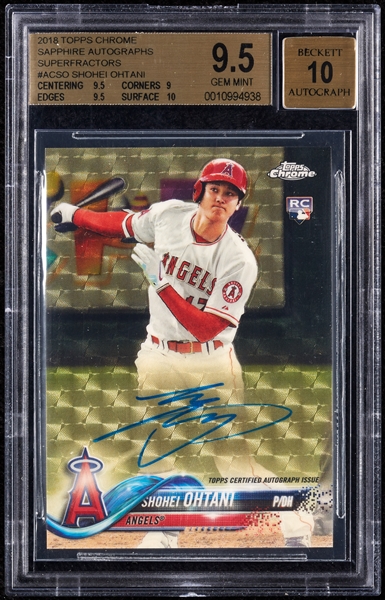 Additional modern rarites include a 2003-04 SP Signature LeBron James rookie autograph from Upper Deck and a 2004 UD Ultimate Collection Rookie Logo Signature Eli Manning.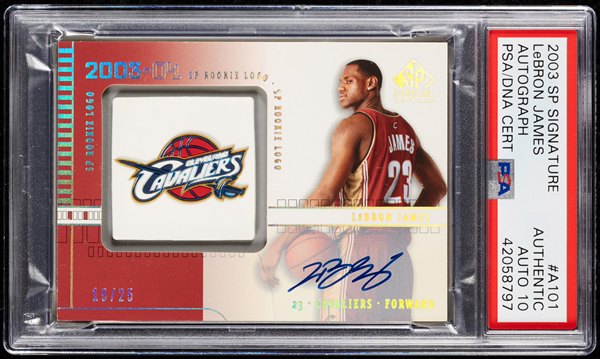 The full Masterpieces 77 catalog can be seen on the Goodwin & Co. website.
The auction closes on Thursday, January 31.