11 Great Hockey Books Worth Reading
One of the easiest holiday gifts to buy for a hockey fan has to be a book on the sport itself. For generations, it has been the go-to purchase for those that are die-hard enthusiasts or for the casual fan. The stories told help build the already-rich lore of the game and the subject matter can range from lighthearted to deeply intellectual.
Each year, it seems that more and more hockey books are competing for space in a very crowded market, but there are some that have truly stood out in 2014. A few of the best are recommended in this special gift guide that will hopefully help hockey collectors find something perfect for their friends and family.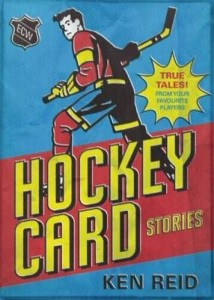 Hockey Card Stories by Ken Reid (ECW Press) – Easily the most popular book with collectors this holiday season, Reid uncovers the stories behind some of the great hockey cards many of us pulled from packs in our youth and talks with nearly 60 retired players along the way. For more information, please take a look at our previous review and conversation with Reid here.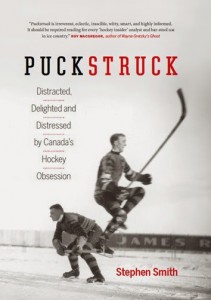 Puckstruck: Distracted, Delighted and Distressed by Canada's Hockey Obsession by Stephen Smith (Greystone Books) – For those of us that read dutifully read and enjoyed hockey books, Puckstruck is a genuine treat which has been drawing a lot of praise. In fact, Joe Pelletier, who runs Hockeybookreviews.com, dubbed it his 2014 Hockey Book of the Year – and he made a solid case for bestowing that honor upon it. It is a book about hockey books, but also a great collection of thoughts about Canada's almost-unconditional love for the game. This is a somewhat unconventional book about hockey, but it is wonderfully written and worthy of the kind words that have been used to describe it.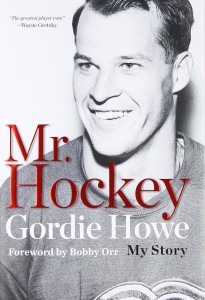 Mr. Hockey: My Story by Gordie Howe (Penguin) – Howe's health has thankfully shown some improvement in recent days and he has been on the minds of many fans in recent months. While his story has been covered in numerous books over the years, this may prove to be the most definitive account of his life to date.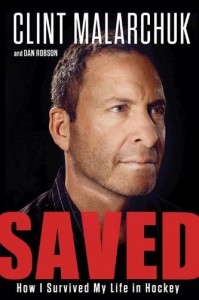 Saved: How I Survived My Life in Hockey by Clint Malarchuk with Dan Robson (HarperCollins/Triumph Books) – While most remember Malarchuk for a gory on-ice incident that almost cost him his life 25 years ago, he was one of his era's most underrated netminders. The brush with death caused great trouble and stress in his life, ultimately leading to a battle with depression and alcohol that almost cost him his life. Having cheated death twice, this book is a reflection on his life and also gives a hopeful look toward his future.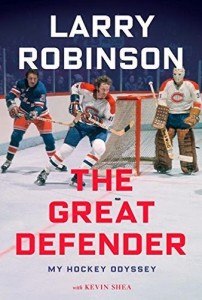 The Great Defender by Larry Robinson with Kevin Shea (McClelland & Stewart) – Robinson was one of the most imposing and talented blueliners to ever play in the NHL and while he was the subject of an autobiography in the late 1980s, his story is certainly worthy of being updated due to his accomplishments as a coach. Fans of the Montreal Canadiens are bound to appreciate his story, but fans of the game are well-served by checking it out. Shea is one of the best hockey book writers around and it's worth checking out some of his other work, including Barilko: Without a Trace.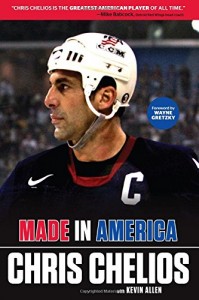 Made In America  by Chris Chelios with Kevin Allen (HarperCollins/Triumph Books) – Arguably the greatest American-born defenseman in NHL history, Chelios was an incredible talent on the ice and defied the odds to make it to the pro level.  His tale is certainly an interesting one as he rose to stardom with the Montreal Canadiens, came back to play for his hometown Chicago Blackhawks and helped lead the Detroit Red Wings to a pair of Stanley Cup championships when some thought his playing days were over. Unafraid to speak his mind, the book gives a look at a legend who was not afraid of a little controversy. In Canada, the book is entitled Overtime. Beckett Hockey recently spoke with Chelios about his collecting habits and you can read about them here.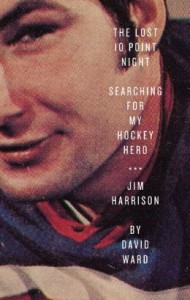 The Lost 10-Point Night (ECW Press) – Searching For My Hockey Hero by David Ward (ECW Press) – The story of a journeyman forward like Jim Harrison might seem a little strange to some readers, but Ward's biographical account of tracking down his hero is a beautiful tale which evokes comparisons to Dave Bidini's Keon and Me. Harrison, who was the first player to score 10 points in a game while playing for the WHA's Alberta Oilers, may have been forgotten by some fans, but this book demonstrates that the game can leave both physical and emotional scars on those that played.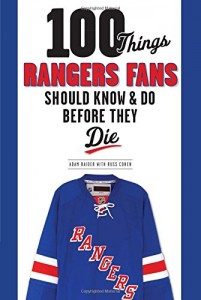 100 Things Rangers Fans Should Know & Do Before They Die by Russ Cohen and Adam Raider (Triumph Books) – Part of an ongoing series that includes several other teams in the major sports, Cohen's effort comes from the heart as a long-time Rangers fan. There are some incredible stories shared within the books pages, including one about Tim Horton and a soda machine that must be read to be believed!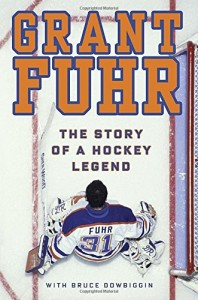 Grant Fuhr – The Story of a Hockey Legend by Grant Fuhr and Bruce Dowbiggin (Random House Canada) – Fuhr was a trailblazing netminder who enjoyed tremendous success during his Hall of Fame career and he finally delivers a warts-and-all look at his life. Those that loved the Edmonton Oilers during their heyday will certainly enjoy the book, but it is not without its flaws. Fuhr's main contributions seem to be sporadic quotes, but Dowbiggin makes every effort to bring it all together and reminds us all of how great the goalie was.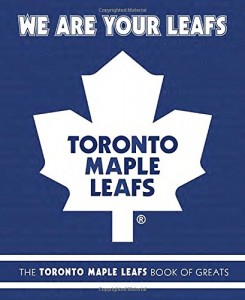 We Are Your Leafs: The Toronto Maple Leafs Book of Greats  by Michael Ulmer (McClelland & Stewart) – Each year, the amount of Toronto Maple Leafs-themed books sold and given away as Christmas gifts could probably be stacked to the moon and back. All kidding aside, We Are Your Leafs is a fine coffee table tome which looks back on all eras of the storied franchise – both good and bad – with fantastic profiles and superb photography to match. A nice companion piece to this could be Greg Oliver's Written in Blue & White – The Toronto Maple Leafs Contracts and Historical Documents from the Collection of Allan Stitt, which shows off some of the behind-the-scenes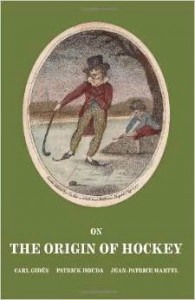 On The Origin Of Hockey by Carl Giden, Patrick Houda and Jean-Patrice Martel (Hockey Origin Publishing) – The roots of the game itself are rooted in the murky depths of history and while many places lay claim to being the birthplace of the sport, it is still a topic that is incredibly divisive and debated. This book presents some hard evidence on where the game began and their answer may be quite surprising to some. Definitely worth a look from those that wonder about where the sport originated and adds even more fuel to a discussion that may not ever be truly settled.