Beckett Customer Appreciation Month starts today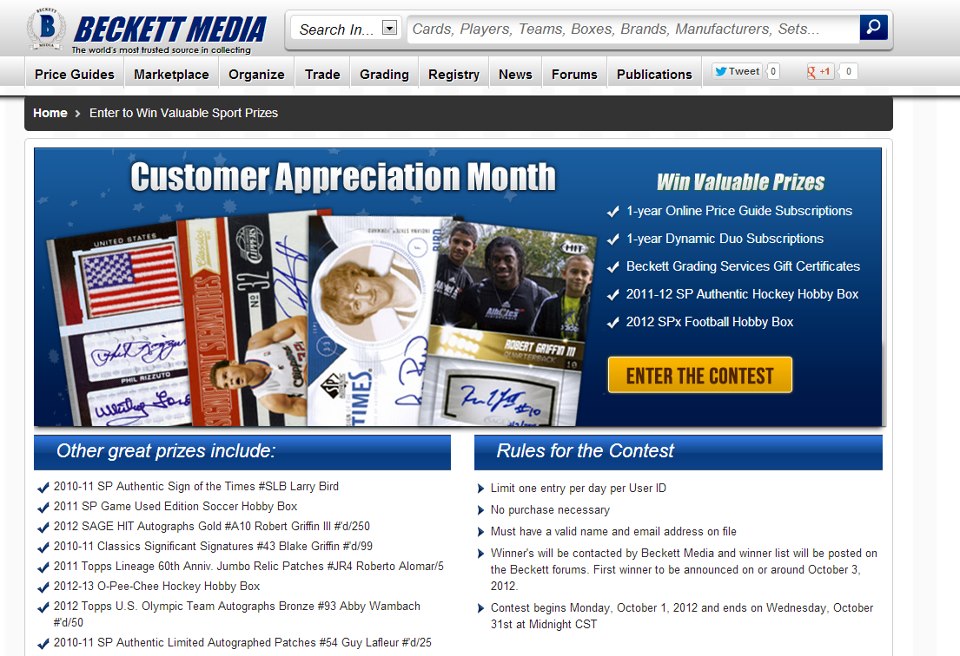 Today is the day, the start of the Beckett Customer Appreciation Month.
We gave you a sneak peek at some of the prizes, and now you can finally win.
Go to www.Beckett.com/customerappreciation and click on "Enter the Contest."
There is a limit of one entry per day and you need a valid name and email address registered with your Beckett.com account.
Collectors can win prizes that range from hobby boxes to autograph cards to Beckett Grading Services gift certificates.
Winners will be announced in the Beckett forums.
Today's prize: Dynamic Duo Subscription – includes a one-year magazine and Online Price Guide Subscription to the sport of your choice.