Beckett Covers cards return at National Sports Collectors Convention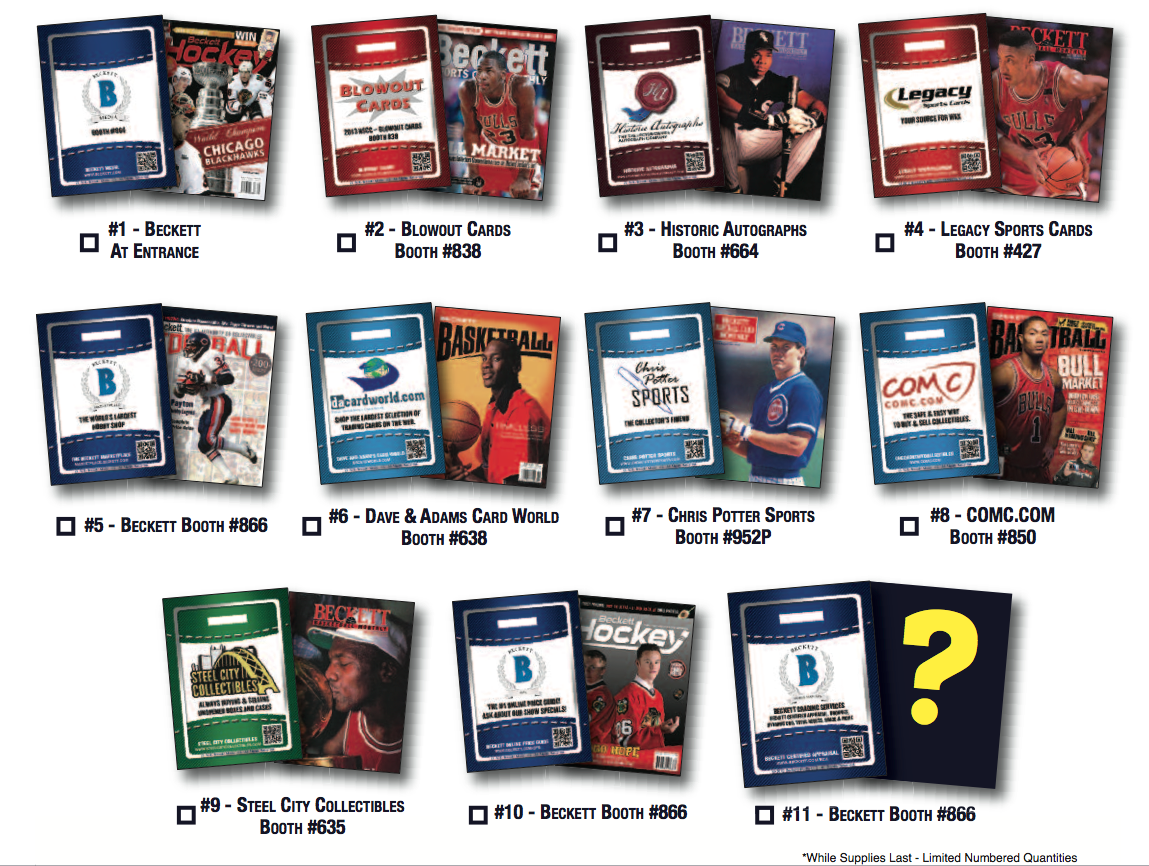 By Chris Olds | Beckett Sports Card Monthly Editor
We've got it covered … again.
The Beckett Covers trading card concept — a promotional program that debuted earlier this year with free promo cards featuring past Beckett covers just as they appeared on newsstands — will return at this year's National Sports Collectors Convention that starts two weeks from today in Chicago.
There will be 10 limited-edition cards to be found at various booths at the show with a bonus 11th card — one limited to just 99 copies — only available to those who present a complete Beckett Covers set at the Beckett Media booth and do a few other small things as part of an NSCC scavenger hunt.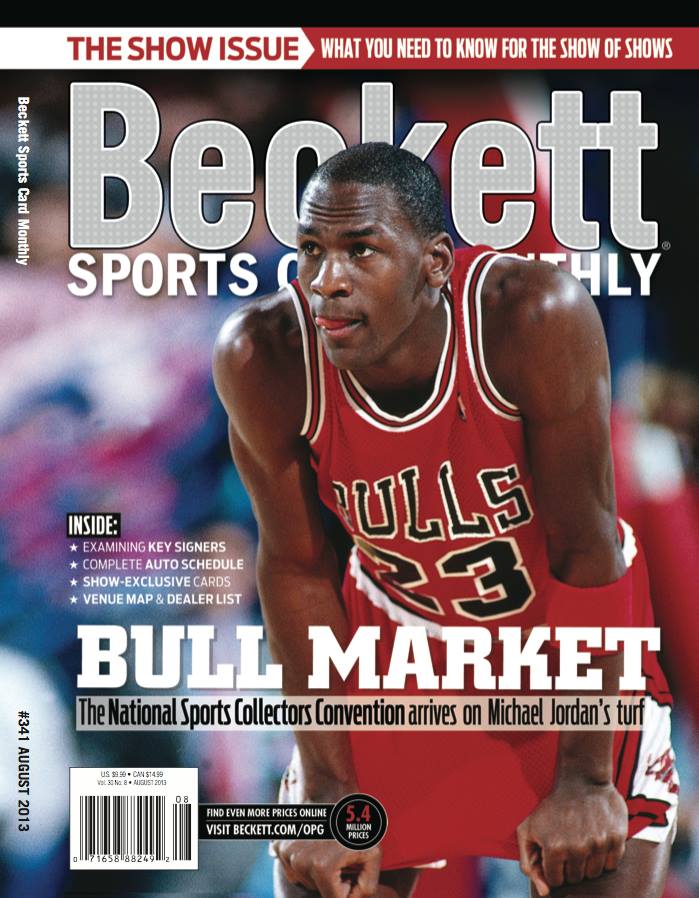 The first wave of cards have been a bit of a hit with some collectors. The previous wave included just the covers for the first issues of Beckett Baseball, Beckett Football, Beckett Hockey and Beckett Basketball. This selection of covers is more Chicago-centric and includes the newest Beckett Sports Card Monthly cover, the NSCC Show Issue, featuring Michael Jordan.
Additional details on the scavenger hunt and the Beckett Covers cards can be found at the Beckett Media booth during the show. There will be a gift for every person completing a survey, which you can see here.
Chris Olds is the editor of Beckett Baseball magazine. Have a comment, question or idea? Send an email to him at colds@beckett.com. Follow him on Twitter by clicking here.