Beckett.com by the numbers: 2015 Topps Series 1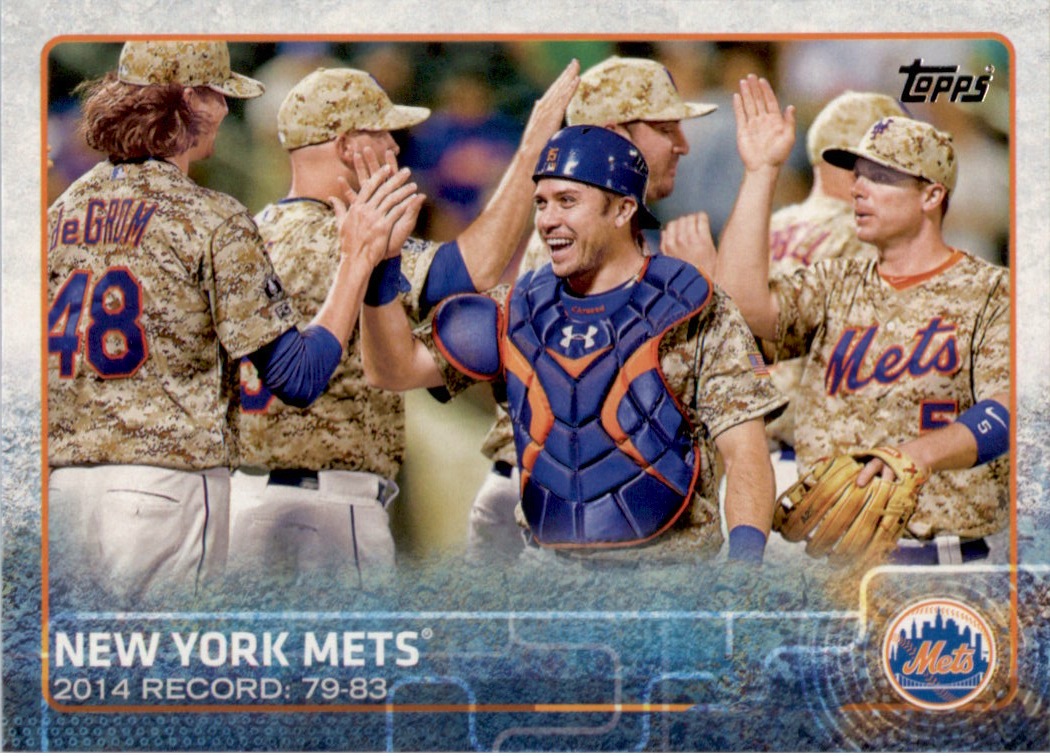 By Chris Olds | Beckett Baseball Editor
The auctions have ended, the numbers have been crunched. The ranges have been tabulated and the prices have been posted.
The 2015 Topps Series 1 baseball set from Topps has arrived on Beckett.com. Let's take a look inside the numbers crunched by Beckett Baseball Senior Market Analyst Brian Fleischer — and see even more — after the jump.
[youtube]https://www.youtube.com/watch?v=Ta2IHOT66zo[/youtube]
Did you miss the recent Box Busters episode? Catch it right here.
—
Total cards: 6,080
Total cards priced: 3,626 (2,454 cards were unable to be priced due to either lack of market information or print runs of 10 and under)
Total value in product: $53,502.83
Average value of those cards priced: $14.76
Total autographs (includes mem/auto): 308
Total value: $7,521
Average value of those cards priced: $78.34
Total memorabilia (includes mem/auto): 336
Total value: $10,187
Average value of those cards priced: $64.07
—
Fleischer's Focus: The hobby's flagship brand has a new look this year, and the secondary market remains as robust as ever — so much so that we were able to gather enough secondary market to provide complete product pricing a week earlier than usual.
Olds' Opinion: A new look and some surprise inclusions are part of the driving force here, but not certainly not all of it. This product's size and scope is one that the hobby arguably needs more of. Its popularity speaks volumes and I personally can't wait to see if we get even more surprises — more First Pitch cards — in Series 2.
—
HANDY LINKS FOR 2015 TOPPS
Visual Guide: Short-printed photo variations and Sparkles
First Look (debut story from August)
Beckett Online Price Guide/Organize