Beckett.com By the Numbers: 2011-12 Past & Present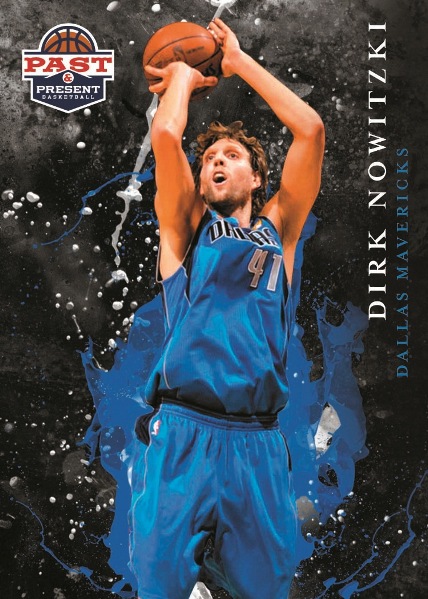 By Chris Olds | Beckett Basketball Editor
The auctions have ended, the numbers have been crunched. The ranges have been tabulated and the OPG has been posted.
The 2011-12 Panini Past & Present basketball card set from Panini America has arrived on Beckett.com with a strong taste of the old-school and some sweet new-school inclusions that might turn some heads. Let's take a look inside the numbers crunched by Beckett Basketball Senior Market Analyst Rob Springs  — and see even more — after the jump.
[youtube]http://www.youtube.com/watch?v=gU589EPXB9Y[/youtube]

Did you miss the recent Box Busters episode? Catch it right here.
—
Total value … of all priced cards in product: $11,076.
Average price … of all priced cards: $13.79.
Highest-priced card … 2011-12 Panini Past and Present Autographs #188 Phil Jackson $300-$500
Other notable cards:
— 2011 Draft Pick Redemptions Autographs
— 2012 Draft Pick Redemptions
— Modern Marks Autographs : Theyr'e on-card and pretty tough to pull.
— Variations:  Maybe not a big deal in other sports, but basketball really has not had that many base set variation-focused themes.
Springs' Stance: A very nice break for the price of the product.  Even though collectors have to wait a while for both the Draft Pick Redemption sets, they have still caused a nice buzz in the hobby and are selling very well on the secondary market.  It's a well done retro-themed product with some nice modern insert technology.
Olds' Opinion: This one has a mix of the old and new and it's breaking from the Panini America mold, too. Big fan of some of the retro inclusions — Breadfan here — as well as some of the modern stuff. It's a fun break for the price.
Chris Olds is the editor of Beckett Basketball magazine. Have a comment, question or idea? Send an email to him at colds@beckett.com. Follow him on Twitter by clicking here.