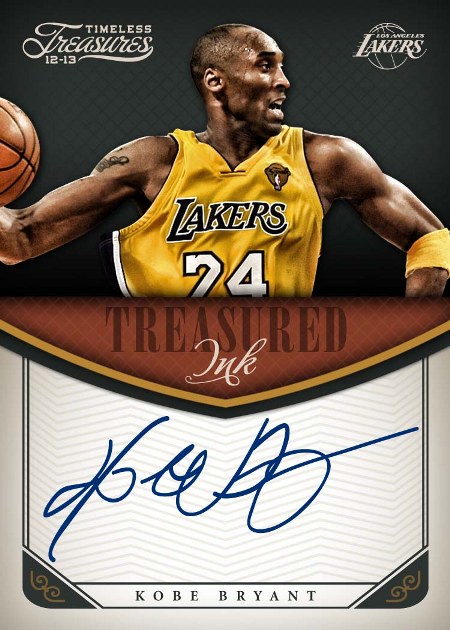 By Chris Olds | Beckett Basketball Editor
The auctions have ended, the numbers have been crunched. The ranges have been tabulated and the OPG has been posted.
The 2012-13 Timeless Treasures basketball card set from Panini America has arrived on Beckett.com with the favorites, autographs and memories in tow. Let's take a look inside the numbers crunched by Beckett Basketball Senior Market Analyst Rob Springs — and see even more — after the jump.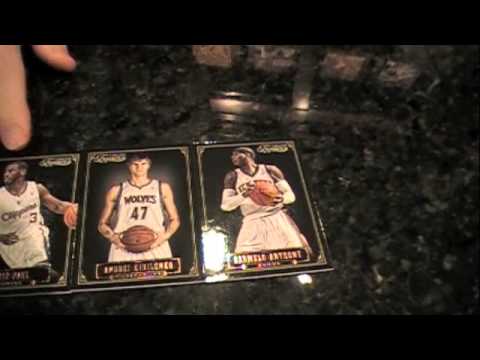 Did you miss the recent Box Busters episode? Catch it right here
Total value: $12,680
Average price: $16.36
Highest card: 2012-13 Timeless Treasures Silver #154 Anthony Davis AU $150-$300
Other notables:
— 2012-13 Timeless Treasures #212 Kyrie Irving AU RC $125-$225
— 2012-13 Timeless Treasures Treasured Ink #5 Kevin Durant $125-$250
— 2012-13 Timeless Treasures Revolution Memorabilia #20 Kevin Durant/LeBron James $30-$80
Springs Says: Timeless Treasures has been radically changed from past releases, which were focused around a lot of high-end memorabilia hits (logos and tags) to something more along the lines of what they have been producing this year.  The best part of this release involves the Glass Rookie Autographs which have been good movers on the secondary market.  Lots of high-end parallels with the Gold (/10), Platinum (1/1) and Silver (/25), which makes it easier to pull a low numbered goody.  The spinning Revolution Memorabilia is still popular with collectors.  The only Damian Lillard card available in this whole release is an insert card out of the Rookie Matchups insert.

Olds' Opinion: I've not delved into Timeless Treasures a lot in the past, but this one reminds me a bit of a combination of Classics and Elite Black Box a couple of years ago aesthetically. It's clean and simple — but perhaps too simple for me. The Glass Rookie autos are creative and nice but can be hit and miss when ripping. Our Box Busters video showed that — one big hit, one not so much. If you're wanting a product with a vast array of inserts and cards in every pack, Timeless Treasures isn't it. This is one that's all about the hits. With a black-bordered elegant look that includes muted use of foil stamping, this higher-end product offers a clean, simple approach to cardboard. This one isn't of the style of Contenders, which was a varied and fun break — this one is bold, simple and to the point. If you get The Hits, you win.
Chris Olds is the editor of Beckett Basketball magazine. Have a comment, question or idea? Send an email to him at colds@beckett.com. Follow him on Twitter by clicking here.